Definition
Related Definitions
Wealth
What is wealth?
Wealth is defined as valuable financial or physical assets that can be turned into a form that may be utilised for transactions. Wealth comprises things that individuals or firms or nations possess and have value or create value in the future. Owners can also use wealth to meet future expenses.
Summary

Wealth comprises things that individuals or firms, or nations possess and have value or create value in the future.
Wealth must-have utility must be transferable and is characterised by scarcity.
Buildings, vehicles, ornaments, real estate, bonds and shares are all examples of wealth.
Frequently Asked Questions
What are the characteristics of wealth?
Wealth must have the ability to fulfil needs and provide utility, thus making them desirable. Wealth, like every other resource, is characterised by scarcity- they are not free goods provided by nature like air and sunlight. Wealth in any form must be transferable, i.e. its ownership can be changed. Wealth must be definable in money value terms and thus must be quantifiable and measurable.
What all is included in wealth?
Wealth includes properties or assets or infrastructure that create value- these are called capital. Money, too, is a form of wealth- the store of value function of money. Precious metals like gold also are wealth. Financial assets like equity and bond also comprise the wealth of an entity. Even intangible assets may be held as wealth- for example, copyrights and patents. Buildings, vehicles, ornaments, real estate are all examples of wealth.
© Yellowcrest | Megapixl.com
What is meant by wealth creation?
Wealth creation is the process of investing in various asset types to meet critical future demands. Individuals can generate wealth in a variety of ways. Entities can generate alternate streams of income by investing in good assets.
Any financial decision is said to generate wealth if the present value of future cash flows relevant to that decision exceeds the costs paid to carry out that activity. The present value of all future cash flows minus the cost/investment equals the increase in wealth. In essence, it is a financial decision's net present value (NPV). As part of retirement plans, many times, people try to secure income in the form of interest or dividends by investing in avenues like blue-chip stocks, mutual funds or government bonds.
Wealth creation is essential for individuals purposes like better quality of life, social status, future circumstances, debt repayments to fulfil needs, goals, desires and aspirations. Firms need to create wealth to gain the confidence of stakeholders like shareholders and creditors, for a better market standing, for tapping expansion opportunities and for resilience during bearish market conditions. Nations need wealth to support the economy from headwinds like inflationary pressure, health crises like a pandemic, unemployment, etc. At a global level, a country's wealth is seen as an indicator of its power and ability to influence decision making on various international matters.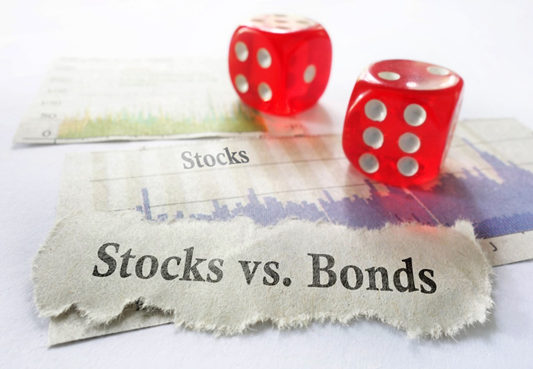 © Zimmytws | Megapixl.com
What is wealth in economic analysis?
In economics, wealth is a person's, household's, or country's net worth - that is, the value of all assets held minus all liabilities payable at a given moment in time. It is to note that The terms "wealth" and "income" are used in economics to differentiate between the two. A nations gold reserves at a point in time are its wealth, while its national healthcare expenditure is a flow variable measured quarterly or annually or over a period of time.
What is personal wealth?
Personal wealth is the overall worth of a person's assets and belongings, in the form of savings, investments, cash or real estate, minus the debt. It is frequently computed to get a sense of a person's financial well-being, to assist with financial management, or to assess the size of an inheritance. Personal wealth is often calculated by calculating three areas: first, liquid assets, which are defined as readily available money or anything that can be sold or redeemed for money fast; second, the value of belongings, which are described as anything that cannot be rapidly swapped for money; and third, any outstanding debts
<img src="data:image/png;base64,iVBORw0KGgoAAAANSUhEUgAAAVsAAADoCAYAAABB5keCAAAgAElEQVR4AeS953cd15XmDdKy1G7bM3J3O3Z7bAWKVDaVJUpUoigSBEHknHPOOecMIudwcRFuRs4ZYBaV7Pasd941H+Zfed717FMFXEIUFabV7u73w16n4qkqkPdXT+2z9z4uj3n04zHPAbHHvQbxmNcAHvcZwmPegzjhOyL2pM8waE94D2nro3jSdwRP+Y2KnfQbxUn/ETwdMIJn/UfxdICyZwNH8XzgCF4KGsMrwUa8HGzEKyFGvBo6jldDjXg9zIg3IsbxZsQEzoRP4J3IKbwdZcI7USaciZzEW5ETeCd6EmdjpnA21oT34sxiH8SZ8FG8GefiTJpNSftxvBkX4y24kGCGa6IJrolsrbiUaIFbkgWXk61i7skWeKRa4ZM1A9+cOfhl02bhnzMD/9wZaQNz5xCcO4vg3BmE5s8hLH9WLLxwHpHFS4jMmYR7SD58Q/MRGF2PwNR+BGdNICzHJBaea0Z4jhURuXZE5tkRkWtDRL4dkfkOZQUORBVOI7JArUcXTCMq34GYghnEFM7IMrdF5jnkXPYhxxRMSz9huVaE59kQmmOBvsxW1nMsCM2xISTbKibLOVYEZ9sRlO1AQKZNWZYdfhk2+GU44JvhgDctkzYNn8wZeGXMwCNjBl6Z8/DMmIN31gJ8spfEfHOW4Ze7Ara+2UvwzV2BV/YSvHKW5Dge6521CK+sefhmL8AvZwG+2fPwzpwV88meh5csT6vr6tfPcMAzzSb/Pvw3upJCs8Gd/3aJk7iSNIb3g1rw+AveeOTvn4CLy0/g4uKi7JgLjh3/EVyO/xguxx6Ci8txHHN5CMdcfoxjLsflmGMuLqCpc34k+1xcfnTYx8E+/Rjn9hiOHeOx7It27Mh53Mb9R7c79/GgZZ77Y7i4PKz1/6Bjj+7jNfX7Ynt0/4PW9efi9fl3o3FZP0c9l/o78m/58IF9t2d1vke9b7bc/n3/Zs79/AdffsJzAI9rsCV0CdQnCFuvgSOAPYQtIfyEzzCeInB9RwS0p/yGBbTPBYwJbAW0QaN4IciA00EGvEzghhjxSrBqXw8bV7ANH8db4RM4EzHpBFsz3o6cwJnIcYHtuwRtrA5aMz6MMx/AltA9H28GQeuaaBG7mGjCpUSzANYtmZC1KcimWOGRZpMfM8Himz0LP8I2ZxYBuXMIyJkRC8qZEciG5M0q0BbMI6KQtoDI4gXElq4gMnsCngRtZDFCE1oQkjGEkOxJRORZEJlvRUS+FVEFNkTl28Ui87jsQHThNGJoRTOILZpFVIFDluOKZxFbNAO2ccVziC5wyDrBG0srmpVzeT7PiSywI6rQgchcG9h3JEGeZ0NErlW1BHy+HeF5doTnsnUgIn8aoXkzCMlxIDBLA2+WHf6ZmmU44Jc1fQBcQtc7axbeAszFQ7g6g5awzVmGT+4yfHKWNSAvwidnET7ZhPP8PaD1zZqDT9asZlye+QpsvdLtGnAtuJIyBY9U9XK8kmzGlaRJeKeZ4Z9pwZXYPrxyLhW//sNbOPbQPx0A4rjLj0A7/AGrH7JA9pgLXI7aPQD+Nj/Yr4ODDrvvAw4CT38xfB/YftN93w/A+v06tz+S+/jqy4TPxONUe8xFP+7odZ3/Nvf7Ozjv57mqv8N/q6P9/RdaJ2gFth79oLIV2ApwFVyf9B4S6Orq9qS/QSleDbZUtU/5DeNpHbaBBjwTMIznAkfwQtAoXgw0HCjbV0XVGvFa6DjeCB9XqjZsHG+GG/F21ATORplwNsqMd2PMeCd66gC078eZBLAfxrI14aMEC87T4s24kGDBxSQrLtGSrXBLtQpkCVt3KqIUq9iVVLYWDbR2+GXPHEA2KG8WQXmHSpZqNqxgDuGEbNECoooXEV28iNjSJcSWLSOhYgVR2WPwDS9CUFQJIlI6EJE9ish8E6LybYgptIvFFjkOWlkuIkAdiCueRnzJjFhC2RziS2eRUD6HhLJZxJfOIL5sFnHcXzaLxLI5JJTMisWwP83U+bOIKSTA7WJc1q8dXUjlzH0OpYjzpxFdSLjPILJgBmF5MwjNdSA424GgbDsCswngaQTlziIgexr+2TPwFeMLaQEBecvwzyVYlwS6/nkr8DtYp8pV5ptDKPOYRVGyfjnz8Bebgy+/JDTzyZyWrwm5RhaVtEMzKl27mGeaBV7pZnilm+CRasKVFJoNV1LsuJxih2fmHPyyFuCfYsF5/zo8/bIXfvro45oy1H/E+g9a++EfOwYXMR263K4rXF3REdT3g9M3/fCdoaVd70AdPuhc/V7vVZYCtAOV6dwfl3V7UL/6s/O+nJWq2k6Vfq9Sd75/Ljtf89teR+/Due8Hnasf/12u9aD+/gPvI2D/eKUfj3sO4klvBVhu0+FKFasv624Eug9OCGyHcZKg9R/Fs/4jeC5wVCD7bMAwng90UrXBY8p1EEI1O47XQsfE3hQXghFvhhvwdtQk3os2490o5TKg6+C92Cm8T8DGTglk6Tb4OMEiKvZjLseZcDHBgsupNrilWHApxYLLKTZcTrHichLhagMheznZgiupBK0V3hk2+GY5RMEG5syCFpw3B6pYcRnkzQpoCdlIQrZkEbEli4grpS0hoWIZqdWrCEvphX9EIcLjKxGV1o3YXCNiCyyILbIjrtiO+OJpAWRc0TTii2eQUDKDhFLatLRJ5bNIrpgTSyqfQ0rVApIr55GkbUssn5XllIp5JJfNIql0Bokl00gqmUEilwnl4mnEFbFl/wSydp2SWfC6OtjjiqmMlRHW0UUzCrz504jIcyA8fwbhBbMIz5tFeP4cQvJnEJw/J3+X4Lx5BOUtIDB/Cf65SyBkCV3CNyB/RUFYWw6UdR63KK4Z/9wFBOTOiwXmzcnXg28WIUvoTivLdMBPM99MO2g+6Tb4ZtjhQ8t0wCtdQdcjzYwrdDGkzcAzZRqeqQ5cSZkW88/mv58d7nG9eOXjVPzyj2/C5aFfHHwKHxNwEKrHxI2g3AlUkn+nXBHH/k77NOZnMo3g/a4A0MHxkAaxb3s+z+O9OcNeV7k/dgKi6k8BUn8hcNvXXYfb1YuEz3QIaG5X9/p1sD127Dho+jnOy/q2e6/L450By/vT7/F+AFT3cHjO1z3D/c493HbsGL8Ivt+5h26Sw/5+0G0nvAfxmEcfnvDqxxP013oN4DGvfjzuPfAVn60OXrZP+SrQnvKjn3YEBKwOWQFt4Cj+FDSKl3TQhlLRGsU/S1VLfy3dBG9FqPaswJbKdhLvRk/h3ehJvB8ziQ800J6n6yB2SgB7gW6DOBMuxE3BNcEMtxSrgJYuA7ckKluzBlgr3FMVaPkpStD6ZdkRmDMN3VVAv2woAUu/bMGcuAsii+YRU0J3wRLiy5aQUL6MhLJFJJYvI7lqBZm1K4hI6UJITBGik+sQk9WP+PwJJBZbkVhiQ2KJXeCoIDmN5NIZJJfNIKV8GinlM0jW2ozqeaRVziK9ag5cZpteNX+wnFY5hwyuV84hrWIWqeUzqq1gfw4kl00LiFMI6/I5pEqrwJxUymvNquuW8dx5JJXOiaqmsiakaUoZs51FTNE8IgtnEV6g/hZU9qHyIppHSP4CggsWEVywLBZSuAJlywgqWEJwwQqCClYFyoH5iwjMW0BQ/gIUZGcRmEdXjeYXp7uGClpU9AwC+fI7MDsCxK1B4NKPTKVrg3eGGd4ZFnimW+HF7Wk0O7wy7LiSZsGVdDs80qfhmT6HgOx5+KSM4T3fEjzxoise+fkf4OLyyAF4jx9zwY+OHcPxYz/GcYHtI3A5dq8vUgFXhwV/zPoPWl/mj5wwcv6hcp3AVMD+qpp0PlZbFljoylpdT8FDh5XzPejn8x54LQVoKuDD+7vfMfqzEeA60Hk+TX+ee2F5CEF1H4cvIK6rflRfeh96f0db/e+m35fequMOr/N1x+nH37/9TwXbp+ib9ezD4wSspwZdb8K2/x7YErACWapaX/prh/C0/wieIWw5MEbXQcAIXhTIjuFP4j4w4GXCNkSBloDlYNhbtHAFWXEfRE7gvWgq2ym8K9CdwvsxUwq0sVPiLpCBLw6AJXAAzATXJDNcE5Rv9lKyBe6pusvAIu6CKykWeKQQtCbon6O+9FPmTIuCpYoNOXAX0GUwh6iiBcQUK4svXUR8+bICbMUKkiuWkVK5gvTaVWTULiE8sR3RiWWIT29EQt4oEgunkFxqRUqZHSllDqRVzCBdg2Q6gVoxg7RKB9Irp5FWOY30qhlk1cwhq3Ye2bSaOeTULkibXTOPnFplXM6qnkNm1QwyKqeRUTWDtHKH6qtqGhnVs7KN/WVWE84E8rRcL7N6XmCdSZgLuBeQWqHAnEz4ls0hsXQOCWLziC+ZR2zJPKKL5hFVqF489FOLr7poCeFFywgpVBZWtIKw4lWEFq0cGOEbLOAlfAnmBYgyli8Iuihm5CXHFx2X1UuP/x7Tyo1Bl0bONALEj2xTKjfTDj9ahh2+6TZ4E7bpVnhn2uGlmSd9vOlUwBxcs+NKKr9o6IqginbALboLp9+Lwi9++xxcXH52oLgICwURBUfngR+1zO2EE80ZImobQaG26yDgMapPNdDF474BIqIg9XP0/r7hHA3wys1wFOy8B56vweyeZ9QHtqhyea3D6ygfrLMy5fkKrKpVy4d/L60v+pkP/g6H/d37EtL/Pmx5jBqQOwStutevP8f5/P/Eyye8+nDCqxdPeffhSZqPshM+HCA79NfqqpY+WzUwNqgpWroPlH9WfLQcDJPIAwVZ8dMGG/CGDIgpXy0jDd6OHMeZKEYgTOC9qAlRse/HmDTIKh/tuTgzzlHFJloEsgTtpSQbXJMscE1WEQd0FdCNQNeB8s+axS/LEW3PVCs8UqmI6DqwISh3WtwFauBLDX5FFMwhkn5ZAe084koWkVCu1GxS5aoANrVqFek1a0ivXUdG3RqyahYRkdiMhLRKpOS0IbV4AunldjEClZZRPSNGAGZpwCRQFVTnkVu3gLz6BeQ1LEqbX7eAgrpFSFu/qJZrF5BXuyDgzaqeRXaNbqof9pVbv4CcukM459QS2jR1jdy6RdCyaxaQVbOA7NoFZFYvILNmGWlVS0itXERq5RJSKheRVLGIxLIlxJcuIY7KvmQJMSXLiCldQWzZKqJLVhFeuIKIolVElqwhongVkcVrYuFO4A0rXkZY0RLCChYRmr+IEFHHM4eumvxZhOQRvAQwvzKU8QVIC5QBPAf8s/nvZoV/FqMn7PCjeyHdCp8MG7xE7RKoVL0KwFS5BO8VAjfNofns7fBIVVEXnskjeO9KIX5/4gP86JFfHyg7AuRHLj/BMZdHDkbZD8Grw0yHLlsdzoQW13UAMPpB30cY6Z/u+v77tQpq96rE+x13v208V39hKFALwGQb74vbDt0I6vn0Z+R+ZzhqKvkAnDxXe5aDbc7RHXw2BW0FW+e+7nev+jYep7sodMjqrX7Mf9H2hCcHxXpw0qcPJ7168YRPD57w7cHT3oN40ncQT/kYcMJnFE/4DuGEPyMPDDjpx7CvQTztTzU7hueDRvB80BheDBnD6SCGeCmf7GvBBrweMoY3QghbowD3DSraqAkZECNwae9HU8WaRMnSbUDAchCMkBXQJlnBCAOqWboMxG2QZIJbkklU7OVUKls1Yu2ZaoEPfbP00conpw0+mXYEakpWXAba4Fc4owsKFxBdsnTgl6WiTSxfRDIhVL2C9JpVZNauIouQrV9DbsMGcqqnEZtag6SMaqQV9CGjfAqZ1XZk1UxrynQWWdVUrrMCQh2qBY1LyG9YRGHDIoqbllHasoyS5iUUNi6gqJHbljRbRnHjEgrrF1BQv4hcDbj5dfPIq50DW/ZRUL+AwnrVX5F2PNeLGhbBddkm1+R1leU1LCO3nraCrJolZNUuI7tuDRk1fNYVpFYRvErJE7zKhbKChPJVxJavIqaUtoIYwpfLZetikcUahA8AvIqIomWEFy6C4XJhhXMILZiVlu4a+oXFN5xHZetAcB5fhNPScjko14HAHLp8lAVk2+CXaYF/JuFrhW+GBb7pFvhlqGXl1yV0bWA0g1K5HExT4WMeaYxwsMM/awb+aVM4H1SLU69646f/XQ8f0+BEsIjvkbB8BMclzIkgOo7jLsrtQD+vqGKBEM8jLOgLJpx09fiwii5wApWuNg/b7wsVXk8/V8FUgVVTjHIPCqpqO4/ncfq98T6PwlYHHkGoK20d5ISquqb4cuU5FdzvBbZ+Twqoh/fovJ19Hr22vv+HaPXn+iH6/o59PsVoBFG0gzjpOYinvAZxwm8AJ30H8QRDvPwMOOE/qpkBJ/2NKtTLfxjPB4ziBX8jXhD3wRhOB49J5MHpEANeCjHglVADXg8fwxvhY3g9nDG1RrwdacTZqHGcjTLibMQYzkYa8UHMoW+WkFWwNeN8ghkXk224mMxIA8sBaDng5ZY0hcsMBWIsZppVFA0HwOgy8E7TlE668tMG5EwjRNQUB79UGJeo2eIlRJcsI7Z0GfGMMhC4UOEtIaVqEWk19M+uKsg2riOvaR0lLVtIL5lAbFoVUrPrkVk8iKxKM3LrHMirn0N+/QLy6+fFChoWUNi4iCJCtHlFAEvIErBlrcuoaFtF+dVVWS6/uoLy1hVZ5j5aSfMyipo00yAtgG2YR3HTAoobF1DStIDS5kWUtSyhnOe1LKnllhWUtayitGUVJS2rKG5ZQ1HzKoqaV1DQuIL8xlXkN64IdPMb15DbuCEvkqw6ukl08C4juXIJSWLL4laJK19BXPkq4srXEFu+hrgK1UaXrgl8qX4ji5cRVbwi64xJVq4IPXxuXsUrF8xJGBrjlxmORjcO2+Ach1hI7vTBMqMldAvMsoEWQMVL8GZaBbjeMojGgTRtIDRTxevKF046w/34lWOFe9oU3FMn4Z3ugD/9vdG9ePlcAn7x+1fg4vJTDWLH8ZD4cx+Gy7GH4XKcrYIagaUU3dEfmq5qFdB01fdV4Bw97/usK/Cpvp1hy770++ALgcDVlbbzi0CHLYGpBpgOXQHsm9sJRGVKoXM7IaqDVIeY8704P8v9tvOF9O8NW+d7+hsvn/TqEf/sEz6DOOU9hFOEre8QnvQbkMSFx/0GcSKQ/tlRPOM7glP+yp7xV2FdpwMMeCFgCKeDRvFyyCheDmY7jleCGXUwgTfCJ/Bm+DjORDBBYQLvRBnxXvQE3o+mn3ZCgTZmEh/GTkrEwflEK84nMrRLuQ8uMKQrxQY3ugrS7LjMHwwBSxeBFjPLH5QoGi3agD49/ug4oMIYUn6ahubPC2ipsCKKVaRBVMmSgCOhfAWJFctIol+2ahlpomhXRM3m1K8hr3Edhc0bKGrZQEXHDjJKDIjPrEFWQStyyw3Ir7WhsGEGhQ1zKG5aFJgSqAqqK6JgqWJLCcSrK6hooy2jumNVrEpv21dR1b6CSm2/giehSwizH/a5iOLGeZQ2z6O8dRFV7Kd9GTUdq6jpWEFV2xIq25ZQ3c6+11HVsY7KtjWBennbOkpbV1HauoaSlrUDABc2r6GwaQ0FTetQ4F1FbgNfMisKvLUrSKtdkb9NUgX/VqtIrt5EYuU64jXYEr40Ub2lyvXA5SgmgDCyQzPGK1PpshXQ5s8gTIuG4DohG5LrEJV7CFy7gFcB14bgHAVfQpcql24Gv0wrfNLMEoPrlWqGF8PG+P+B/xfSLPBMNYNfPe7Jk+LHZ2KLRKmkmOGdaYJH8jDeuZyPf37iPRx7+FeakiMwCCYOoBG4OrB0ZabDR/2IFUh02PIYQuuH+IE7g+ybYKurWd19oK/zWVSkw1d9p7xvqlkNtlqUwSGQ9efmcc734vysPMZ5ncsK1GpA7+i+f4t1/b7+Lfr6Afp4wqsHJ7z68Yz/AE759uOET6/A9qQ/B8EG8QRdBwEGPOs7imf8hvCM/xCe9R/DM4EGiaNlxMHzQcN4gWo21ICXgofwGl0H4RMScfAmow4iqGaVvR09jrMcDGNYV9wUPqDpoV3iPjDjQpINhOzHiWZcTLJI7KwMgEkYl1KzjC5QUFWfjvTb0X/nk0nwWuCTaRU/LQfBJANMj5ktWQQhy5CumGL6ZxVkGWVAJZteewjZ3EYFoJLWTZS2baK0fRNVHZvILR9FRkET8orbUVQzieLGaZQ0z4nCJBCpWMWurqCyfU1gV3GVSnYZle0rqOlcRW2XsprOZdR2raChZx11sm0FtZ0rqO5QEOXxFQQ0z7+6JKZguiTHNXSvybmNvRto6F5HffeaGPtr6OX6Omq71lDbtY6aTsJ3FTWdGwrCHZuoaN8QK2ldQ3HrOkpaN1BydRNFzevIa1wTNZ/btIGshnVk1q0hs34D6XUbyKjdRFrNOpKr15FUtY7EyjUkVa0hoWJV4pDjqYDLlsUY1RHNgUf+zfn35wCcRD7MIbJgViIgGAXB+N/w/GmxsDwHdAvNtYMWomfF5dgQlG1FIEGboRIcArLoz6ULyQTfNAt806zwSTULgH34tZNigjf997QUEzxTJuGRMg73pHFcTpzAlSTus8AraQQf+JXj8Rcv4+G/ZxSDSjCgC4GqVrkSqB75w9YVoPph3gvbB4Ho//aH7AwydQ/q05z9ch/VI+GqK1sC9quwVTDV75PQPDTlStBfGLp7Qn/JqOsoxcvzne/nfs/G/bTD/r8K4vud9922Hb4Mvtt5P8S93LfPp3368PSVDvzxXDVOevfhKd9OnPToxrMefXgucBiP+4/iVOC4RB085Uef7bCKOAgcxUshI3gpZBing8ZwOmQcfwo24qWgEbweZsCbkROStPBG5ATeiprCmahJzVfLrLAJnI2dxAfxyk/LRIVz8aYDNUs/rWuy7cB1QNCKu0BLTCBoVYSBcheoQRIFWkKW5p+tFC1DuiQ5gWm2Rco/Gy3Ka1GFc1Woz2RxGdAvW0e/rFJ4VLPFVzdQ3rGF8vZNlLdvoLpzDVnFPcgtakFReQ9K600obZ5BResCqgSIi6IsqVAJVarXms41WSZYCdSGnjU09K6hsZegXEVz/zqa+zfQ1Lcu2+q7V1HXvYK6rhVRq+yjVgC9Au4jSBt71tDUu47W/k1cHdhGa/+W2NWBLVnnNi639G2gmda/hca+DdT3rKG+Zx21hHD3Bmq7NgS+le0bqOxQ4K2U591CKaHbsiGqnuo+h/7qhg1kN2wii8Ct46DhGtJruLyB1Jp1pNasIblqFUmVy0goX5QvBrZxpfOIK10QiymeBS26cEZifqOYnizG9GWmIzNDTqUyMwMuLNd2j4XmMC2Z6ch0KVgQkGkW8NKn65Nugk+6WcCr4EuIErQm+KSa4JXG6BSqXBM8mCSRPAX3pEm4J07CPWESl+MncCV5HF4pBlwMrsNzr/niZ4+e0NKC9QEhLeVXT5DQFJwzbA9B9EP/8BVs71XRhK2usPX9fFkwckAzUa3O8Lt3+RBc3O5y4MfV054P3BUHPukHPedR0Ko+7wukr6jhB/V7dN83Qf/o8f/O6787k4bfvhqDnz8bgmd9uvHoy9H47atR+MULkXjyYhWe8+/GE5fqcMqzFacCxnDSuxuPPhOE054N+OP7+fj9O5k4EzaC14KH8UboGN6OGMWrgd14LXgA78WZ8G6sBe9Es66BFe/FWnA2ehwfxE/hg/hJfJSgAHsufhLnE0z4OMkqipaq1o3ZX2kq0sBdwnkOXQdUtOKb5ag0w4A4KJJ5CFt+UgbnTIui5SCYJChomWD0z8qgT/nSgdsgtXoZGbWryK5fB1UcfbP8tCZsyto2UN62garOTVR3bYLAzC3pRn7pVZRWDaC80YKKq3Oobl9CXTs/5ZdQ3UHVqRQr4UpTkFxDUx+hSvjptoa2wU1c7d/C1f5NtAxsorF3XSBcL8AloFdEpR6es4GWgQ1cHVhH++AmOoa30TGkrHNkB10ju+ga2UHnyLZYx8g22oe20Tqg+uf1qYAJ34YeAngDdd18NrZbqO7cQnXXFgjd0rYNUfVFrfybrKOoZRv5zdvIa9pCTsMmshs2kEW1W7sqxpcWBxZlkK2Sbhn1MosvX0B8GWE7L6CNLZkDTaBbRNgquDIdWepFSEoyU4yZamwT05eda0GEZFsQnG0V4FLl+tHSzfCnC4mDaGlm+KROwTfNJNuZkcbkCM80PSttCm6Jk2Lu8ZPwSJiEW7wBrvEjuJJkgHfSEC6FNuH022F49FcMHft77fNYD5PSf+C6r1T/TKciJuh+6B/0UTcCwaj7l52VKAGn36vzPekgdN721WX9RXLYh/a8Wg2Kw+1Hz9X7d4b50WP+f7L+q+eD8dMnL+OJc3k47T2AX70Qjj+8EoTfnA7Br09H4DevRuK/PeOJR58PxYv+QzhxvgwP/fIlPHk2Ej95/Dx+c9oPJ97PwL+8lYpnL1bgiXcz8U/PBeHJ9zLw7IUSPPVBIc4EtOFPl6vwum8j3gnrxcvezXg/sh8fRg/h7eAuuCYacS56GOdix8Q368q022QOZtBHa5NQHvpnxUfLWEsdshlUscwyssEn2w6fbALXKqFEHHBRRWMWESmuA2aDMUlhGYkVK0gqX0ZqlYo2oELLbuAA2AbyxTdLyFLJbqKya1vAU9O1hYa+HVRdnUN+aReKKzpQXjuMqhY7ajoWUde1jIZOpUgbRH1StSojLAlbwrJ1cEtaQrVtcAvtQ4TllsCyfXBbgNtKEPetHyhdKuAWKtihLadzeN4mukY20WvYQY9hGz2j27Ksr7PtHdtFt2EHXaM7EOiO7KCN4B3cRtvQjrSiekX5bqF5YAcNvVuo79lCLcHbtYWqrm1UiNrdRln7Lkqu7qCwZRsFLYTuJvKbt5DTuIHMBroZ1kTxZojiVXHJfJklVSwgqXwBCWXzYIqynqYcx2w3gldqQ7AuBFOQVf0HFt7Ra0mo2g92RGhFfQTAeuGdXPpxlcoNybUjOJuhYnQxKOAq+CoI+6ZPwSdtUgDsnWwSl4JH0gQ8ksfhkRYyO6QAACAASURBVDQO90Qj3OJGcTluDK7Ro3CNGcKluAF4JgzgcngTXvswAr/83Ytwcfnvml9Th5gOuMPPd/XZTNjowCF8ddPVnb7/+wKH0CNUnfvT78V5+4P7V4r1/vciiQOa//YQqmqw69A1wHPvdw317Eop/3u8fI7egw75o9v/Buu/O5OJ37yVimfcm/Gcexd+cToOv30jFqc+LsOvX0/GPzzng396xh3/9EosXgkewO/fzsE/POOBnz3xEX572hf/8JwXnno/CU++k4RHTwXg5HuZePKNBDz+ejSe/yAdj70ai2fOpuJfTvvh0VMX8OTZeJw8m4g/vh6BP74VhV8+74sn303AH96KwW9eCce5yF64pzrgxvx3GQwjZKfhkW4R88ywgqZy5s3ilyVg/bJZ78COgGy7hBiFF82DRtAKbEuXEFOqfLSJjDaoXJZQp8zaNQFFfhM/l9fFb0n/bGXHNgjYWqpZwqdvG61Du6hpsaGw+CrKqrtR2TSGuo5Z1IvPdQWNvasCSHEH9NE1sInWgS0BZ0s/FeyGwJWAVZBVoO0c3kL3yCa6CN3BTbQPbMixV/s3BL5UvARx59A2uoZpW+ge3UKfYRt9xh0MjO8e2ODEHoYm9zBIm9jHwPg++ox7At2u0W10jm6ja5TKdw+dI7voHNpB2+AOrhK8mrUM7gh0G/t2QKvr2UFt9zZqundQ1bWL8vZtlLRtoviqZq2bKLq6JS+qvOYN+Trgy4uhcvz7MqwspWIBTKSQluCtmEdi+RwSy+eRUKpqQbAeBC22mJDV6j2wlkTJjNSEiCpQFdRYAc3ZdOUbkm1GSI4FIblWBGZbxMUgPt0MMwKyCF6qW7oTlNJlS/NOmYRX8gQ8k8ZxJcEA93gDLseOwDV6GJcI25ghXIzuhWt0D67E9eFKZAte/zAav/qX03A5xiQJ/qBZaYwDTlS2DBGjqdRgBSEeQ/ipgSkduurTnhDSofB10LofHNQ5937yH7oQlCvj2wCX96krct6L8z1wn7rnr2bMOR939P6c93GZ9+q8TX/e+7VH+/ovsv40Y2p9e3CK6be+w3jsSgsev9yEU57dOOnRjqfda/HkuSI869khRWVOXW7Dc261eOpcPk5dKMYzrmX4/Zl0nPgwH6fOF+N132Y89W42nngnEb8VhRyAP74ZjV+94Idfv+iDJ9+Kwqm3Y/CHV0Pxzy/64cTbUfjNn3zw25f88Ps3ovB+WKfmPrDDXXLhLUrRZlgPgKsPgDHawCdLqVk/BsIzxCtvRqINGHEgRWRKFhFN0JYx8mAZTFRIrlQRBxk1HHFXirawZUMAQv9sZacCS233Jup7t1Hft4umwV20De+h/qoN5RUdqKrvR93VKTT1LGmugXX5tG8dJGA3RYlyuWN4B+1DW0qFDm2ga3ADPcNb6Bk5tO7hTVGl3SNb6B7eQqccz3O20Ckugk10ct/ojhzXN7aDwfE9DE/uYXhqDyOmfbFhrTVYroM2MnUNI6brGJq8LtDtGaPS3RH49oztomdsDz2GPXQOU/Xuon2Yz7iLq8OE7668XFoG99DUv4eGvl3U9+4p4Ap0d1DRuY3yzh2UtlPxbqO0bUugW9i6hfwW5Y7JrqcffBUZ1UtIq1wEaz2kVC4gpXIeyZULSCZ4WftBiu6oQjxxxQ4BLms7xMryYQEeApdVz1gVjcaqahH5NoSLX1crO5lLNxKhSxeDBUFZZgSKX5fuBc2tkM6BNMJ28gC2HkljcI8fweX4EbjFDeFyHEE7ANeYAVyK6odrZB8uRvTiUmQ3LkdchVtwFd48H4ff/PFVuDz0qAaUhyQ2V8Xn3r961/FjKmZXBrIOfJ4EkTOMvg1gdIh9FVjqs18H7Tf1+01AvR9s9Wt+l/s8vI97ay2wL+7T7dv0+Z/wmBPevVJU5oTvKJ70G8RTAUNSxUsVmBnCMwGDeC5kBM8Gqlq1TMd9KWRUCsm8GqwNhoUbcCZ8FO9E0Ax4N3wEz7qW4VevR+NPV0rxfkSnuBLeDmzG718Px29eDMT7QY14268Bb3jX4qOobjx/ke6GerzkUYcPowyS636FufCZmpLNtClFK1EHKtJAFC3Dfli1imm4eTMI40AY3QbFNA6ILSD2ALQMX2LgvlK1kqTQqAaAqNLK2xVoq3t3UEdV17+NlsFdNA/uo2WISnAflfUTqKnrQU3jEBo6LGjpX0br4AZaB5RqbRPVSvcAYUkVuaVAObyF3uFN9I1soX90GwOGHQyO7UrbLwp1Fz2jVLi0bXQPb0vbO8rtO+g1bKN/bBsDxh0Mj+9iZHIfBtM1jJmuixnNN6QdN9/AuOUmuG4wX8eY1gp4p65jePIaBieuoZ9qeOIaBiavo3d8Dwq+19Bt2EfX2D66RvfRPrKHtpE9XB3eQ+vgHpoHFHTrendQ27uL2p491PTuo6p7V4zwLWtXA2scWCxoZggZkyaWtOy1Jan9kM46ENULSK9eRFrVAlIqWJRHFeZhUZ5EqX42jXgW7SlhhTRWSlPg1RXv0TYy34awHAvC86xS31ev80v/bki2CYEZkwjOMgt4/TOm4Jc2cWA+KUZ4J4/BM3EUV+JH4B43BPf4QbjHDcAtpg+XYnpxOaoXbpE9cI3swsXITlwIb8fHYS24FNEGt/B6nHFNwD8//jqO/+gfNPcCB9N0vy0/9ZVR4ak0W2cQHkLo/p/iDwKLDr2jfXDdGWIP6oP7nN0bOvTYcjvVMlU771k/js9HO3rdo9dRfSi48n7U/mMsc3lft8N/4e2nvHskvvakbz+e8u3CKSY0+LDIzCBO+mvwZZGZwBG8GDCMPwWN4MXgUfwpmPUPRqVG7WthjKdlURnG007ibMSkxNGejRrF+YQpfCTVumw4HzeJs2Hd+CB6EK5JU3BLteMSi8ikWeCeQQXLwjLjUntWMn6YCZRp0/Lg2SoVy9Rb30wrmFUUKK4DhyQt0G2gSiJqYUas1MX0UypaQraaabcqYJ9qi6FNBc0q1KmM/tnOLdT2aKAd3AE/p1uHCJtromqpAivrxwS2Da1jaO2eRtvACtqHCNoNgSo/1btGqEg3Ie6B0S30GLbQK5/9W+g3bosRmkMTewJPLg+O7wpMCVwduv3GPfQbd2Xf0MQuhif2MDq1j9GpXRim9mA0X8O4+TomrDcwKXYTU/ZbYhPWm7Kd+2jj1ptiRstNjJquYXhqX2xoksDdx8AEXQ/XMThxXSDca7yGnrFr6B67hk7Dvjx/2/A+Wof20Tywi6b+XTQN7KFxYB91vXuo7dlFXc+uKN/Kri2J4ODgmiRRNDFjbUHShnPqmH5MYwrxoqQOswAPi+6kVs5Km1Ixg6RyBxJL7UgsdSCxTINusQNxWtlKKSVZZBf3AsHL2sGsJazMioi8QyNsgzInEZI1JeANypxCQPoE/FON8NPMN2UMvikcEBuBV+IwPBMG4RHXD/fYPrjF9OByTDcuR3fCLbodF6NacTHyKi5EtOB8aAvOh7TBLaINl8Pr8PalJPyPk2fx0MO/1MB0HMePUe3SraBCxxSkCK1/C7DoYDzaF8GmwKhU7oOvd+Aq0F0G0iqXiL5PuUGc3RR8mXwzbA/9tYew/b9/dv25v+n6R/8uf8N1CffyGRK4PuXbIwVmTviM4KTfEE760zjrggHPB4zgJVqQQUB7OlhTuHrNgzAWAZ/E25x1gZlhjKWNYWgXi31bwNkVzsVP4WKiGaw76yo1DmzgYJhrihluqYyfpX/WgSssnSfLTLu0H0CW4VwELXPmGcyuw5YpnUxWYGFvqtmo4nnxzxK0DDuiUdEy9ZZRBzn1q8hrWJOQJiowgpaDQLU92zII1jiwg+ahbfmcJmDaR64LcDgYVd9iRGPzAFo7ptDeN4+OgRV0Dq+LIuUneq+BsKRbQFnf2DYGjUqRDkzsYGCCinIHg5O74lsdmNzF4MSOgHTIuIP+sS2Bbr/4Yul33cPoJAG7jzHTvgDWaN7HhHUfk7Zrml3HpO06puzXYXLcgMlB6N44MLV+S4PyTRgt1zFmuQ6jValfKmDaqOkGCN+hyX0MTSno9o1T+V5Hr/EGuo3X0WG4JopX+Xd1+NLVwC8BGqG7hZruTVR3bqKibR3lV9dQ2rKCYmbEMa1YSyHOqydwWedhHpk1rH42jcxqVQWN1dBSpTqaqpTGimmsnKZKVDo0xcti66zZa0NUgVVaLrN4u26EL2fNCM0mbCcQkjWJ4Exlgenj8E8bg3/qGPxSDfBLGYVP8jC8k4bhlaAGxQS4AtseXI5WwL0U1QbXiKu4FHEVruGt+DhEQfdcaBM+Dm/C5YgGvOeehsdPfYBHfvIbTQEqlanic49rM0kcBcX3AQj7VX3fCz7C9RCMCpRHr6eDh9vpKtD9ts6tUrRK1VLZair3IOnh6/o87PuHg63+3Pq1/oO3T3r340nfAal18JQ/69jSjTACLstUN6xT6zeC5/1HpJIXi8xwmhtmirGK1+vhqvj3m+FjOBMxjncijHgnyoB3YybwfiyTFgjZSZyLn8BH8RM4nzCJi0lmXEox4xLbJJOk3aras9OqYhPTbrWBMJWsoAbERNEykJ2KNoeDYapljj19tFLku0S5DtRg2BKSypekYpdStavIqmWaqgrtKiFoORjWuYO63l0n0O6gZXhHPqE7Rq6hc/Q6+savoWtoGbVNQ2htH0FHjxUd/YvoEtBuqM984y76xzlopT75CVn6VUfEdjFC/6pu2vbhSSpWugX2MDS+I2AmdKlkOfBF8BmmrsEwRdASstcxRbMRsNcEsObpm6CZpm8oE+ASusrM07dAUwDWQcz2JiZtmtlvY9J+G0brTTGDmeDdF3/v4OQNDEzeRP/EDfSMXUfn6D46RvfQrrka1IDaNpoZaTG4g6b+bYloqOvZVODt2kBV+5okejAT7iANuXFJivDkspBO3byqglYzK21mDctNTiO1woEMqZo2K5XUWGYyVXM7JJaxADvVLmsI06/L2Ss4c4UV0fk2RHOmjDyLWESOCeHZUwjLmToAb3DmOALTxxCQZhDzSxmBb/Iw2HonDirgxvfjSmwv3GN64B7TC7fobrhFdsEtogNuke3iRnANa8bFsCacD2vGuZBmnAtqxoWQZriFN+ADzyw8+cLHeOTnv9eUJoHAsDGCyxlUOjTZPliFHqpC53P0ZR04ekSC84Ccvu9+7b3HU82q+3AuvegMWy7zmvfr6+g2PiePdX7eo8d8l3XV3+HA4Hc59294LAvQMGuMboRTdB34DuBpZpP59+NkwCCeDWQNhCHJEnsxZBQvhRrxcoiq6PV66LjAlu6DtyJZMlHVOjgbOS7lEjl9zbk4zg82gY+kNeGjRDsuJDtwMcWGS6msd2DC5dQpeKRT1bI8ngVX0qbgpdUv9eEgWKZKveVgmKjabFWMhOqW5fkEtMwKY5ZSqfLRMsSLqaWM90yrVsH3ynWwjsKWTcmUImgr6DoQ0PKTeBctMjCkQNJp4Gc0Fd0NDE7eRM/wEupbBtHRZUDPwAx6h9eUgjVsKDBOcNBKgZPwFDVqvoYxM1Xp3j1mEFcA3QG0HXENCJQ18CpA72PMfF25CugysFzDpPU6zHbaDZgdN2CZuQnr7G1YZ2/BOnMLlhmCldu4rO+/Jetmx01YZnjsbTlGQZrLt2GeYctzPoFp+hPQDTFmod2CwXILI6abGDbdVD5eo3IvdBuVi4G+3ZaBLbTya0APJxvYQpMWTsY4Xslg61hDVfuqZMSp9GOq3RUpzsNiPSzSQ7XLimhi9fPIqp2FAi8VrwIuy1fS1ZBcPiMuBroakgS8LIpO0FoRU8DZMghbMyJzTWIEb2SeWQPuBAjbkKxxBGUYBbb+TrD10WBLhesR3weP2B54xHbDPaZL3AmXCNqoq3CNbMXF8FZcDGsFoXshpAkfBTXjw+BmfBjShAvhLXCLbMEH3gV45pUr+PkvWPiGtXWdwUMQEcDaQJRELThDwflYbue6Ao6CmA7ao8fpscBft1+/hurrEF5HwaiAq+CrkiL06367wt36vR69P/3637XV+9Of67ue/zc6/pQvfbT9eNpvEFxmS2Na7il/DpCpKW5eDDbgdMgYXtEma2QhcM64wCltCFsWmHk3ehzvRk7g3ahxKZnIGRZkjrAEzhnGBAZW8bJKcRnWOpA42jS2KuKAcbTMFNNnVKCqZQytUrRqIIyhXYG6GyHLKpWjIku1iAOWBqSPtmxBXAfMYlKVu1QKbm69nn67gdKrGwJaDoZJtMHAHjjyfnV4F52j19BjuAb6LfvHb6B/8paApntoDlc7RtHdPY7+oVkMGNbF/zo4sY2RyV2MTip4UoHqKpRKVNk1+fQft1Cd7okZzXsCUK4bzTvKTWC6DqO4C3ZVHwSsZR9T1mtik9Y9mB3XYJ25IWabvQmafe7WgenrjvnboOn79O32uTuwzd0R6NrmPjlYJqits9x+VwBsctzClO2WKN4J2y1Q7Y6YbmB46jqGpqh2leJnVINKpNiTgbVORjUMMaKB8bwqrrixh6nDjENeR7WWWVfZvozKNhbiodpdkhoSdDUUNi2joGn5ALys95tVOyeuhgy6GcS3O430SlW7l/WDkwlczRJKqXQ5PRHhOiUWVcApi8xi4bmTCMseFwvNGkdwhgEBqcMITBuR1i95ED5JA/BJ7BfzSuiDZ1yPmAA3uhOXozpwObJNgHspohW0i2HN+DikEeeDm/FRcBPOa+4FthfC2uEe1YELgeV48Yw/Hv3NM3A5pidIqFhZCRs79ohAV4cxB9NUqjCVJt0PBI3yxerAO2yPQoTHEeC6itbhpMNTX+dxRwHL6+hw1I/Tj9G383pH9x29h++yrvd1v3Oc7+d++/8TbCNgnSGrLz/jP4ynAzjlDVUtB8RYyUvBlgNi4kJgMXCBrRHvRKoCM1JkhoVlZN6wQ8AyBfcCTWodaDVoJWFBTcCoEhaobFWtA05do2BrhW+mAi19tnrJPbYMYI8smpNaB8wM4/xgamaFRSRULCK5aknqHYiflkkLjcyAUq4DBulXdW2J+6Cxfw/Ng7u4OrSHjtF99BhvoM94XWAyOHULQ6Y7GLPeQluPDZ1dY+jrm8LgyDxGJrYxOrkHg2kPRsu+mIIpwUp/Kv2m/EznAJb67J+00de6hynbHiathPIebLN3xCaoYi2MJqCKJYjVMRPmPXEdELI0y/R1J9jegH3uJqYXCNZbmFm8g+mFOwJZgnZ64RNZn1n8BDTu4zYHty/exfTip9La5+9A2V3Y5+8KdC0zd2Cepn0Ck+M2xm23RO0eQlcBt19ieffRb7wufzcOrHWN7mnhZEyc2JLMOGauqZRhVa+hpotKl/UjVsVYpIfgFfi2KMXL0pBUu6zPK0XWCd4aFkxn4XRVM5jF2JNKbUgutSsr48CaHXFFVLgmxBaaxaLzTbIelTeF8OxxRORMIDzbiNAMA4LSRjQbRmDqEAJSBuGXMgjfJAK3D94JvfBK6BV1eyWmG1diOuEe3Qa3yKsHdgjbJhk4uxCmFO/Hoa0yiHYuuAPnQzpwOaoTbhEtePXjZPz68Xdw7MecrFKBTAbRjmnKV9KBGb+rJ0rQX0roOENJlURUAD4KJM01ICm6qr7B4bl6H5qb4MBt4Nw/lwkxvV993RlszvuOLjsf922WD+/p27knjvbJZ1R/x+93/tH+Hrz+7VS9Ux86XPVWV7Yy84IUmRkFVS2jDzjFDWfI1at5sTYtp7VhJS+WTZQqXnpRGXEhqHRcpt/SOPsta9FS0aq6tHQZ2FR5RE5rIsuqCj9nVaCilfAuRh5oPloqW/pqWRkqomBWC+/SQMvpa6R6F1NEWY92WQrLsIAKs8OYtMAUXIZ4VXXvaANidB1woEeBli6DvnF+Lt8Q9TZiuoUR821M2G+jd9CBvr4JDA5aYDAuYdy0q6BqV4NTHKCastOPek35S+lDdXDQSpl8/mvAJDQJvoraYbi6x8rAm332lkBwigNfVqWECecp6z5M9usHkFWwvQ7b7A3YZq/DPncDjvmbmFkkbAnYW5hduoPZpU/E5pbvgqavzy7fxczyp5hd/hQzS2p5miAmkJd0+FLxfgLrLO0OLNN3BLiMdmBkA6MaCF0OqlHpDoxfE+s37ksCRf84oxn20T26h87RHbQzdndwW6DLZA8Wzmns20Qt60Z0sHbEmtSdqGpnlTKqXZalXFaDas3LYLlKWm7dHLJrWSuYM1PMiF83ncXatRksUssdSC2ziyUVW5BQaEJCkRkJhWbE5U8hLn8SsfmTiM41IirXiIgsA8IyRxCaPoSQtOEDC0oZREDKAPyS+pQl9sEnoQdecd3wiO2CR1wXrsQQnG1wj26X1jW8BRdCm3EhlEq2VexSeBtcw9rxcXg7zkd046PwbpwL78bFKEY6GOAeO4CzXkV47E+u+Lv/phe+Ye0FTe1SmR5TYVYEySFs9R8xgaqiBtQgGGGj7yN8eD7dCQShrmidoajDlpEFyg+rjtfVsN7Xt2nVNQ6B/m3OcT7GGbbfB5ras3xluiLna/zbLUtmnfxdv2WfOlydYSuVvThpo0xFrlTt6WADXhbQqkkbObUNVe0ZzX2gl0uUGXDjOQOu7jpgFS8WlrFIYRk9BZd1D1iH1iOV8bN2eDIFV8K8OE8YpzNRGWH00YrrgGX1pKA0Z1ywSWUoRh0w+iBGZr1l5MESmB2WXEX3wbKqR1u3ihyGeLVsoLh14yCWlgNijX27ynUwck0Ge7oN19A3TsjewrBZ+SkN5psw2m5j3LqPgSEbhodNGDU4MD65iknLDqZs+zBPE4Tqs946Q9V5HdZZrXVaVnDkcWof1y3T1+DmGY2Hf/prvHvOAxU1XTDbd8Uvy0Ews4N2r5rl+YQsAUuw6kZVSyNo51cI2E/EuExbWP0U86t3Mcd9K5+qliDmsgZkBWUq3k9E6ToWqXQ14M7cFp+wafo2pjigZlPhZIzlHWUCBSMZJGuNURR0wVxT2WvGPXRL8sQ22ofp190UtSuKl37dXtZkUDUkqjtYYnIZ5VcXtUpnKyi/yvKUiyhpWURhI2sGzyC3dgbZVdPIrnIgq8qB7OoZscwKO9LKbUgtsyKl1ILkErNYUrEZ8QUErwlxBQTuOGLyjIjKGUNE1ijCMocRnjGC8MwRhKUPIzR9GMGpAwhI7kNgcp+0fgm98I3rhndcN7xiu+CpAZfQJXB1dwJjb+nTdY1og2t4By6Gd8CVLoToTnws1oWPo7olQcI1ph+XEkbgnjiMC2FN+NM7EfjH374El2NMklDAYyaaZKOJQqXq5Wc/wUYoU+3qypfQ5T79x89jdBcBt30dwAjxQ9iq6yrwHval9/mg9ihsCT/9mtznbEf70c/V75fnHT3mm9Z5jn69bzr2b7Bfh63eiqIN1Ka6CTbghWADXgwaxekgg6hazo7LWXGpaBmB8E7UON5lfdqYCW0wzIRzWoEZNdOCWUCrFK1eWMYKjwyHpmgPIeuT7ZCZbzlvFGHrn3UYcUC3QVAu5xCzISx/+iC8K4bzZnG+MAnzUtEHUpO2ZgUZdcwQW0Vuk+Y+aN9CRfsWaroY4rUr8aKMG20fZTD/NfSO0XVwEyOm2zBYb8NguSmfzqaZu5iw7qKvfwpGowXGyTlMWTZgtu/DOnPtAHz8jNcByFZfJgwd8zdEeXKZSpRGYK7v/AWpmRV49B9/ix//5Gd49sXXYbZvwsYBLw5YCcj3D1SsrmTZj1KvCq4E6wFgBax3sbj6CRaW72Bx5S6W1z/DysbnWF77FIurnwp4Cd/Ftc/EuCwwXvkUs4t3BNKzS1TDVLoEL32/yv9rkwE5NbCmgHsd41osr9HCcLIbkr3GBApJFx7bFbXLWg3MgmOBnLahLbQPM/mDFcs20dTH0pArAl0W+6lqV9XTCF6WlCR8y1tZLH0OJU2zUj84r3Ya+XXTyKudQW7NNHKqHcissCGj3IqMCqu0aaVmpJYoSy42gZZYNIX4ggnE5Y8jNs+I6BwDojgVfdYoIjJHxMIzhhGaNojglH4EpRC2vfBP7AWB65fQB+/YLnjHdUnrEdspKlcp3Ha4RXXgEk0D7kXCN7oTrlFdcI1iYkQfXCMHcDGqFxdj+3AxdhgXow1wi5+AZ/IELsf34x2vfDz2/CX85OePwUUmpVRgPa6lAwtkqVjFJ6vD1tk/q8NEBxzXuaxvd2510OmwUuFdClzOx33T8tF+9P7YOkOU68596efxGM03fc9+/divu/9vu18/7m/UUsXqRnXLZc4pJvOKyaCYUXy1LweNQSUvaAkMnEMsclwrBj6ODzTYfhQ/JaUSVfFvDoZZpR4tC8oo94GajpozpNJtwEn7fMRloINWTdKnssLU1ChqmhROlWJHaJ5D+WmLCVm9bJ+ualXxb3EfMBVXV7Va4oKeilvbtS0pqBwQaxthxtQN9Bqvo3+cAz8cff8EY/Y7GLffxpTjDiwcMLLvY3TUhokJK6asy7A6dmCfvQG7qEulMJWyvI3ZZX6+K2Dp6nJu+Q7mafy0X7iN6dkbWFz5BIbxZbzx5kX4+YXjpz//BT48746VtU8wLQNeNwXmdk3Fsk+lYm87qVdeh0r2EyyuHUJ0ae1TrKx9iqXVuwLY1Y3Psbb5BVYIXbHPVbvxObhP304oE8AEL+9drqn5gQld+oFtvLd5FdXAGN5Jx03IYJqdiRRUu7egQ1dlrKk6DYNUvZqbQeo0MPmD4GUtiIFNsACPXnaStXipdlk9raadBdEXUHF1HmUtc2IlTZytYg6FDbPIryNs7citdiCr0o6cKi7bkF1pRWaZBRmlZqSXmJBWPIWUokmkFE8hqWgCiQXjiM8fQ1yuAbG5o4jJHkV01iiisgjcYYTRtZA6oICb2o/A1H5RuP5J/QJd37ge+MR3wSuuS7kWNOhK8kNUh0CX4OWEk27RPXCTlN8BuEYM4lLkEC5ED+NizBBcY4fhxm8mBQAAIABJREFUFjuKS/FGXIg34mLiOK6kTMInZRKXIjvwp3fj8I+/exUukp1GxUkYKteBUrWHszLoroB7YfZd4fJNsNXh6AxTLh+F4eH+eyMdvg62epja0X6cr/ddnuX7nvddrvEdjpWBMC36QC8OTvcBjb5apWpVptgbEVPaVORqHjHWpZUBMZk3bFKUrYo+UDMt0H1wUZvORop/p7HegZqKmvNBecgsqYw2UKBVkQcO+OcoC9TmoWIaLuep4oBYeMGMJCzEsjZq2TziJWmBlbxY90C5D1juj9PZsGRivpQF3JDC36zgVdO7g4Y+pp7uo21oHwzvYsD+wMRNDE0yu+oWxqx3YHTcwdT0bVhm6cv8HBPmDUyM22GxTMM2s47puX3MLNzUoHoIPKpLKseltc+wtH5o3La8dhfLq3exuKxsY/tLXHANQmx8HrKyyiUkKDI6Basbd0VdigKevyGDX4Qf1wnsjZ2/HFGkd+V6hC0hu6wBlBDVbX3rS2xs/1mAu775Bda3vsDaphNoNTiL+t34XO6d93ygljWfryhzqlyBLv8+tzS7DQtDyBjT67iDSRuTKG5J2jBTike0rDUmTRC6feO7UkyHNR9YlIdFetoG18HiO6yIpqqeraG+axl1nUuo7ViS8pVVbQsoa5lFeSvBO4+ihhkU1DlQUDctllftQAEVb60Cbk6lBVnlZmSVEbxmpJVMIb10Cqklk0gpmkBSoRGJBWNIyDcgPs+AuNwxDbojiBLXwhDC0gcVdFOpcmkDCEzWgJvQDe+EbnjFd8EzthOesV0SdeAe3SVhYldYvCamT2J0L9NlENWPi9F9uBTbD7dYVhQbgms8bQRuCUa4JUzALX4cl+ONuJwwoQ0YW+HBySp9ivHEi+74e1G7jGSgEtTBS/jqvltuPwosQkGH3/32OW/jccqF8VVoq0Gor8KT5zj34Xw9/brOrTOk1OCdcoHw3p33cZn96mFsR/c9aJ3n6X7co/f2oPN+oH2civxp32EpDi7TknNuscBRPBdkwHMyMKamunkldAyvRU7KNOSceeEM3QcxnKzRhA9jLDiXMI6PEiZwId6hhXjRT2vVKndZwKnF1VQ2nBGV80Opwt+qRCIHw1gqUVXvCuCMqwSsNgGgmhxQVfBnrQMmLMSV0XWgQrziKxYFtCr6YFmboHEVOQ0q1KuoVWWJ0X1Q38uge/pqd9E+uocu+mmN1zA0RdCqgZ9x221McBR+7jYci59hYeVLmCwrmJywYGZ6CfOLe1hYuYGl1TsCUFGFAiuqxk+xsvEp1jY/E5gdtp8KRGX/+me4fuP/RWlZG1577QMsr1yH6yU/PPzIT1Fb3461rS8ws0T/K1XyXazv/U+MTizjzFk3vH3WFWXlLQL7je2/YmXtiwPlurrxGWhrm7z+p9jY/kJsffsLbNK2vsD6xmfY2Pwc67Qtwpb3patdnu+kclcPVS6hO7vyidjMsu7TVSpXV7p6OBlDyETx2lTKMF0MrOOgG+s6MFWZtR5Uxh3rQGyiY3AdnSw5yepoA+toZRW1nmU0di+hoXMR9Z2c7mcBlW3zqLo6j8rWOZS3zqK0aRpF9XYU1juQX2dHQZ0NBTVW5FdbkF9tRV6VBbkVFuRUWJBVYUJWxRQyyiaQWmxESpEBSQWjSCowIKlQQTcudwSxOSOIzhpCdNYwIjMGEZGuLDxtQNwLVLx0LfgmdiuL74KP5lbwjCZ0GbHQBcLWM1YlRgh0owfgHjMI99ghsctxw6C5s9pY4hguJxk1m8BlFjVPNuNyEs2konMyzLgS3YVXPkzCr/7Hmzj20D8efKKrwuBKHR6XmF2CmK4GwuywspdAWiIdFIwEZAfRCASNvl0HlA5JBSE1UMfP/a8Dsg4r/Ty2el/6PueW+x603/nYr1vW+/i69tvei96/3o++fr9WP+Z+7X2Of8Z3SDLEmCX2rO8wnvUbxguEbSBha8RLnEssxCihXm9EMFtsDG+Fj+HtyEm8Fz2JD6Kn8GEMB8OYITaOC4mMPLBJ65qkIg88OLGezBnGqaYdMl8Y54bSFa3y0ap4WroPAjildf6MDIjpwA3Ndxz6aTX/LGfBpaLloBhVbQoHxWrVJI3ZDcpXywgETvPCUC/ClimlBC2Lq6gwL/ppb0gcLQfDJmx0HXwC0+xd2DjYtPw5FlY/h9W+Apt1GvOzq1hauY6V9dsCKqpD2vrGF9jY/AIbW58L4Da3v8TmDiH3ObZ2vsDW7ufY3PlU9u9d+ytm5nbw4um30d1lwM7OXZx65iX85rf/gsEhE9a3/ixugZWNz7C9+6+oqO7G2ffd8LvfPYZHHv4Zfve7x/HhOU/UNw1gY+czrG5+Ira2eRfrtC2CVt0Hgbqx9QW2dr4U2BK4hC3vk8BVL4PPQOVLN4MzbPkSWVr//MCtME+/Ll0VaxxcYzTDXQkncyzoYWN6BIM2kMY4XYa+2Vmb4Zr4dY1MC5b6DnsqRXlyT1KYmdasivCw1OSmQLetfw1X+9fQ2rcqwK3vWkRt5yJqOxZR0z6P6tZZVF2dRUWLAm5xI4FrFSuoNSO/xoyCWgVdAW6lGTlVJmRXKeBmlk8htXgMyUWjSCkaQ0qRUaCbkD+KhLxRxOWMIDZ7BNGZGnQzlcoNTRtASFo/guhaSO5FQFIP/AjdBAK3WyIW9Lhcz9g+eMX1w1My0fpxJWYAHnFD8IgfEWOVMZZ0vJI4pmCbaFRT9SSNwy2RwJ0S0BK6V1LMcE+eggen/ZFpgCZwLqAaT73kiZ8+St+u8nfSj6t8u4QhB7/UQNVxidnV4OtyHD86KAWpD44RGoQEWypMXSHrMNH3sU8VIfFgSOrn6f3eB0BfUbE/1DEPgq1+nz/UtbV+n/MdxoH5j8iMuc8FjIDG6clfCpnAayHjeDNMRR9wcIxT3LwbacK7UWrCxnOxzBQz4XyiCRc4Gy7rHiTa4JZsg3u6AqwK62LkgQ1eGSwArtQsFa0MhmmuA//caQRS2eY6DmAbynTcwllRtErZHiYtJFXRfcDZcFX0gRoU49Q2a2CN2uLWTSmKwrKJrH3AIipML2W5xK6xa+hniJfpJkbNHAy7jUn6aGfuwrbwKajgFta+FLeAyTyP2ekFLC1uYnX9BlY37mB96zOlGLcJsy+wvfsldnb/rGzvz9il7ev2BXb2Psfu3l9w+5P/BW/fEERExePzL/43xifn8dt//iOef+ElLC/vY23jc2zv/xUrq7cRFpoGb58IpKXn4pe//DX+8Ic/YnBgDNOONUyZljVlehcb259hc/cL7Oz/KzZ3/oLNnS/lngjdza3PscV7FPtSWr4EuJ0gpgJWbgW6Fg6XCeDVzS+wtP4FFtfpWlCmBtWcBtSWtJjdhU8ldE0fTLPOMI1YD39jOBxfZqxEtqfMpGo+jEwppTtg3Ebv6AZ6pfzkJjoH19A+sIq2/lW09K6gqXsJjd0LaOhaQH3HPGrbZlDbPouatjlUts6grMmOkkY7SpscKG6wo6jehqJ6KwpqLSistSG/xoqcyinkVpmQW63Am1k2jvRSI9JLjEgrodIdQ3KhAcmFY0gqGENingHxOcOIzR5GRPYgwjMHEZYxCAKXg2fBKX1OA2g98E3ogXdiL3wSe+EVT+uHT4Ke+jsIr/gheCWMwDOBBW8M8Ew0wCPJKLV0PZPHcSWRRcwn4J48LkZ1S8hyZmCZHTjZhCusI5JmxWUWaspyICDLDM+4brz6QRJ+/fvXcOwhxu2qz3EVQsYIBrod2OqDaZymXZuqnZNZiotBh40eTsbtRz/r9U9+Kmju/74g1QH3Xc/Xz9Pv1bnV9+mt874HwVZ3NegvF+fzHrSsX4ftg47T9r0QaMRzgWN4NnAML4RM4PmQcTwbbMTzIUacDhvFy5IpNok3wial0MyZyAm8E8nZcKfwXsw43otlvQMrLiTYVHYY03BlpgWbFAF3T9XjZ23wzqLpA2LKbcA3NGEr9Wg10KoBMQeCOckf42kLZ6VUIt0HnDwwTnMfSJiXpmhT9cka6znrAmfEZaGZdZRqZRNrepgpRtiqQtmsZMUCK4NTNzFipp/2tqSpcjDMvvAZppc/xRx9rxv0c36OmZkVLC6sYn11D+ubt7GxdReb21SeXyqgXvsz9q79GfvX/4L9G39Ryzf+gms3/hXXb/4V127+K/aufYkvvvg/aGruw5kz72Nr6xo+//L/oKGpHw//3U9x4YIbblz7Erfv/G8YjHP46LwPUpKLMT+/i1deOYMf//gnyMsvwt27/xO7e19ge+fP2Nr5K67f/F/Y2fsLZuevwWRZw/LqbVy78VfcuvP/COCpqKmsxeSlwBcDXxB8WVBx059LyGoq/aBVapd+3JWNL7Cy+SWWNwjfQ7WrIhiUwp1ZcE6cuKNlrqlQN6YOM4yNoXKM7GDWHBNAmBAyOqVseGIbA2NbYv2GTfQMr6FraBUdA8to7V1CS88Cmrppi2jqmkcDC7e3zwp0q69Oo7LVgcrWaZS3TKOsmdC1o7jBKtDV4ZtXbUJ+jbLcKoJ3CtkVkziAbinhO665GAhcAxLzRkDXQkzOMKKzhxGVNYiIjEGEpw8gNLVfwBuU2ofAFBUm5pfUD9+kPoGudwLjcwfhTUtkOwzvxFF4J9HGFHCTjFK8nIXMvbRC5h4pE/BKnYQnU9k5MzBnCNYyLL2S7fBKsYtrzj3VLHWfGT7pnzsLv9QxnA9Uavcn/x9zbxkd15l166Y7HXR3mAwxx44pZlummGNmybZkSRYzSxZZzMzMDCWVmJmZmZnsONC3zxjf/TfvWO+uLan9JU3fOePcH2vs0lZVqZJ0P5qa71xrfUBqlwci5W0JtPxhGt3/EzcQ5490JRjxwFjtA3M53RWoElg4Zcup238RNMuKmQcUge2f2RD851l9fR2aKz+fi8HRZ6eW4tfB+frrfus9X3/N6ue8/phsGfr89Bp675XPsfLv8bXXbL5gia+/N8N3tGPslgt23XbFMelg7L7njoOSvjj+NApHZahjLIENmTktE4YLilE4/sgTZxUicEE1Hqekg3BJIZINlrmtxx2C3dKiVeOUOBBFvEjNUurASMhW2PANC3x32EPamCpSs3SlAzFKHvAxL4p3qVhyqQOWpxUNmGGDwB24zbh6jgVsvQ1txeW2LnDLGknV0gxWmkxF06rIq6XRgdRuSv3+FPEi+yA5g0BLQf92ZFEkqoR8zW4UFjchJ7cIxYVlKC9rQEVlKyoq2xjICKDVNV2oq+1GXX0P6hp6Ud/Yu3xtaOpDXWMvWlqHMTw0j5ycchw5fBrBQVHo7BpBa/sY9PSt8Mc334KpsTn6eydgZ+uD8xdvwdMrDD1d05CV1cQf/vguLl2+jqqaNlRUdoJsioamQWRnVUJf3xJiJy7hu/0nIHbiAi5fvoN7957AxTUA9Q0E/C5OVVeTuu5kRbDlq6yCAy4PXd7rpQM8UrqsSjpQVNaJgtIOdgC3Grj8IRqf8eVTGVxyglqJKeZGmWJqzqhCUlo1EtM46MYklbPZEGw+REI568oLjy1DWEwpQqJK2fwJ/7AC+IbkwTs4F55BuQy6BF7PgGy4+RFwhXAileslhIN3Bhh4PQSwcRfA2k0AK1cBrN0FsHQRwNwpRaR2k0HgZfC1T4KRbQIHXet46DG1GyfycyOhYRoJNZNIqDLoRkDJMAwK+lzJk9LVDYW0dgh3iKYTyg7QKLFAwKUONAn1UIhrhENcIwLiGpFsjKO4Jo10jIO4ZizEteLwgB6LBpnT5ogHtEWCLa9MwgMdWlSZzNay01kHW3ZKG4O1V4ru0TaT+zo0P0SIR0YC3FT1x9FLyvhiPa3xWSOCKYGStxL+wEFW1PjAAYOgwalWDqYcvP4eKPQcAsy/ByfuNdzrVg7z/gVILf8SEO1XWx64vhqgK78A6HNzIPz776/8/Nd/Jv+81++/BstVn4P+XXE/h/PIV6DLv9dvvHYbbVHY8xCf73mIT/c8xGd7H2HDUTl8TF8fVICYTBiOycbhtEI89t10wNojSvj2gjY+3fsYp6X8cEkpGnuummH9YTmcEnfEwTv2bLcYWQVssAzBVi8dFPW6b5C2rGxJzTJVa0SqVsD+x8HDlvm0NDbRRMhiXjT8m1vSKEod0FobGxoCXsj2iNGSQX47rpFrMUxYrraUDbIm0NoHVMAlhIaAV7JJXqRqA2KqGWyjUjhVy+yDTDr4aUN2QQdySM2VdaKsqg8FRQ3IyS1AaUklqqpaUVfXiZraLtTUdaNWBNjGxl5QNTf3o6m5n11bWgaYTVBYWAtdXQvo6plh797vcO3qdfT1jqG5aQAt7SO4ffcRPvjLR7CxtIWuljEkJGSRmVOMvoEZ+PvG4eOP12H9hk1ISkpHU1M/Kiq7UdfQD3evIOzatR9vv/1nnDv3A/z8QyEUFiBNkAd//whcuHAD9+9Lo7y8GfX1Pais7liu8sr2ZfASbMvKO5lSLhGpXAIvFefldqJE5Omu+LrtXPKhsA15Ba3IZg0UXCqDImN0uMd3s/GZYsokE3ApO0yNGhxwubbk2ORKxCRVMPBGxpchPLaUFc2fCI4sYiqXFK5vSD58QvLgFZwDLxFwXX2EcPbJYCqXlK6zbwbsvNJg55kGe6902HqkMfBauabCwiWVWQ3MXnBKAXm7VM/sEkTAjYehTTz0rWOh8zwa2uTl0gGaSSTUTSKhZkywJQ83FAqGYZA3DIecfjjkdMOZwpWh5IJOGKgDTVIrFI80w/BQM5xNEqMRjlQSrAi2K/N0H2rHQ1w7Hg+0uCtbXKmXwhZYStB2Cd0kPNRLwQO2HioB93QTcZ/BVgBxbQEkKEbJZowk4g5tENaj0aTp3D42rXBcoiTDvmt4ew11qXHtwGQx/PENbtYuD1ZObfLJBl55EnCpbZhAwkOEBy7/9T+6cs/lAMi9F1kY3Nf/DuB+C7Z8SoGHHH+l91393vx9uq6+/48+9z/7Hvee7JfXf/sF8Buv/frQE3y+WwJf7pfBF989wTrarLtHHJ/vkcC6oyo4+tgPYrLxOCYVhg3HVfDlvvv4bPcNbD+lBFr7LPbAE+sOS2PXWVUcuKyHT/ZKQOyhC8SNyKulP3XILqD/8NwgcMrVShhStEvIfgOTffDIOA2PjblMrdQz4bKqpbkHZB3Q8G86CCPgsoiXdR4Dra5DEYMst9mVhs1wh2KmdCjmSYdi5WxOLadqq5ZbcsmrDYzjZrbSRKu4tCZQ44Igiw592pFb3Il8gktFDypr+lFa1ojCwhJUlNeiproddXXdaGjoRUNjHxoJrk19aGrqRUtLP9raBtHaSjXAHre3DaG9fQACQS4UFFSxbdtWHD16BIUFFejuGkddQxdOn7mAD//8EU6LnYattTPa2vrQ3jWIkrImHDl8Fu+89R6MjIzR0dGP6uoOtLaMwNbOE599thbvv/cX6GgboKW5G+2tA2igz1bXg/bWIVRXt+CE2Dk8uP8ETU09qK7pZFYGqXGqymrOAmFqt7KLsyUqyZrgbAXye7kDNLIYOvF6ZIxLMbSjgGJudHhWQI0VXOY3i7ULc63DNLuBxdhEjRzUmMGAK4IuzYqIS6lksyBoIE9UQhki4gi4JQiNLkJIFFcB4QUglbusdIM44Hr4Z8HdPxPu/tlw9cuGky95uelw9CalK4SDlxB2numwcU+DlVsqLN0IuqRwk2HmlAIzJ1K5CQy4pHRJ5RJ8DUjlkpdrHgMd8+hlpbuscI3JVghjiQVFyubqhUNWhzzdcNaBJq0dASl+wI1OFB5pR+Gxbgwe6USzP/cf6dA83VhRxeGRNg00j8cj3QQ8pr1p+insyrYG66eAtkY/1Etla9ofMFtBZC9ok+rlYHtLK5F5vBI6qZCgOSM02IlmQhtmMPDekvfB/u/l8dHaA3jjD7S0koBBSpcbbs4pToIxAZeUKzVTiJTu8iZdusdFwFbU8G/AhUGNwMb9DE79EcC59+MP9FYA/lvv8fo9DnArKpWDN/9Zf/+9Vr/uX4Et/3x6Ll+vf5Z/8+tP9z3FllPaOPzQDzuu2uPAA28cEPfEnivWOHjPFVsvW0NMJgHHHodj40ltbD6hip2X9PHtZSPcUEnC0fuu+OaSFvZcNsGhGxZYe1gcJx7ZsU2393SEeKArxEPyaum3Mtu0IISEQSYePaODsQxWj43TIGmSAUnjdBb3kjEV4qnIp+U6wwi03BBwDdGyRv5ATNeROsWKQPMPaN8V5WrN3Ath4VnMEgi0qJC24tLBGH8oRrNpwxLrlr1aSh+QV5ueQ+2sncgv7UJReTfKKgdQVdOH0tIalJWVo7qqEQ0NPWhqJOU6AFKuPFhbW/vR3j7436qjYwCdnYMYGBjH2OgM6mpbYG5mC20tI/T1jiI1JRtffL4OVy5dQWZGHvr6xhm0O7tHoapuiD+99T7Onz2Hhro2NDX2oa1tCFFRydiwfgvee/fPUFfTQlfnAJoaupjfW1vdAaqaqg50dY3C2zsIH/zlEwQGhLNfADXV3aisIaC2oqllkB3WUTqCPN/y6k6RtUCHa2Qt8LCltAJ3cEa+LuftUsSMomKtKCimxgkuQ0xNFFTUsEHda9l5jcgUzWtgGd1V3XOcyiVroRKJggokkJebUoHYpDJExRUjIrYYYTFFCI0uZBUcWYCgiEIEhOfDPywPviHZ8A7KhmdAFrwC6XEOCLwuflnLfi7ZC07eQjh6pcPOXQA7j1TYeqTAxi2FraG3ckmGpXMSnjsmwswxESb2iTAmlWtHwE2EgXUcA64eHaI9j4E2OzzjomJqxpRWCGNKl4uKRULeIBLyhnwnWjSe6tHshSg80YuClG40G+copUdjHVdKUjcWXMVBUicekrrxkNRLxBPaFK2fCkk9Wl6Zikf63LZg2hz8mCbikbWgncSuErqkgvl7KRDXocfcUCd2OK2TBnE9IcT100HRSnHtKHx/zwRf7zyPN9/5ctl7JLXJTR97W7QSnf485w7VOBXMtQ7TYw7C/ygCtnKYxoGW4ETg4uDO3eM9z38TXMseMH+YR5/jX4Hov/tz6P1Xj5X8d1+/6vn77zrjsIQ7DktH4LBsFNvEcEQ2EafkkyFGk76kwnBcLgZictE4pxiHSzTRSzkWF1WicUklAT+ox+OaJt2PwiWFCJyXC8BdWtSom4o79NtWj6Z3ccWpWop4kXVAmVpRrtY4FVImHGilTdIha5YBRYvcVaq2gMGWRbxsaAW5qHnBoRCkaimBQNtcn7FhM5RAKAatZKE1N06BPGyr4BNZzbYNhCTUsgRCdEojYtMaOVWb3ca82pyiDhSUdaGksgcV1QOoqetHSUkVqiqrUF/fylQsKVhSrj094xgYmERHB6nXQXR2DrPq6hpBVxc9HkRX1xC6u4fR0zOCnu5hDA5MYHRkBu1tfejvG0OaIBdmptZoa+nEyPAUenvHMDIyh7jYVHz11UasX78RyYkp6OkcRmMjKeg+XL16G2+//R4uXvwBzU3taGvtQWN9FxrrSdV2ob62E3W1dBg3isiIeLz7zp+hoa6Lzs4R1NZ2oaF5CCZmzniqoI2k5Bw0sl8cw+xwj+wF3ssl2FKx+Bif2RXBlle9PGz5/DApXGoJzhepXYIuWQwZeY0Q5nLtzLzKJVuBtxaS02kSWgWDbVxyOWISSxEZX4yIuGKExxYhPLZ4GbjBEfkIjCCFmwe/0Fw2xJ083WXgBmbDPTAH7gGkdDlPl3xdBy8BHDwFsPcQwM49FbZuKbB1S4WNawqsnJNg4ZQEc4dEPGfWQhKM2QFaEgOuvnUc9K044JLS5fK50SDgUkxMjTrRjKKgbBQNpWcxrPVXwYDagGMhbxgLWYMYSOvHQppm6OrzGyPoGg/ZZ0mQMUyENK3u0U/EE71ESOknQdowhdUTfW53miRbXJkiWtPOrWonwLJiqjcFD3VTmPKV0OVgSxHL+3r012U6ex55v2yEqW4aHhsIIKWbgGtP3LDjqDje+5Bm7b7L1CzFxFjagJIKbCYD2Q1kO4gULQ3HYSkGUqqkAn8PdKvnI/Dg4YC7ok5/77X88//RdcU7/f3P8I9e/8++R59tdf2z5/+D73++XxJrjygwRbv7lieOSobhwMMg7LjqiN033HCG1twoROKMYgzOKiTjAkshxOAybVzQTGPtuLf10nFLm7YsZOGxUT7u6wrZwsbb5NvqCiCuR79NMyFBGVryaEWzD/jIF4FWylgIAq30qrkHZB9w1kEBN2DGlnxa2iXGwZYUrYFI1ZJXSwkEcw+a7MUNnLELoCaGcraO2zOskusWi6tFKC0+pAWJKQ2IJ1WbxanarIJ2lj4oriDQ9qK6bhA19b2orKhHTU0dmho7RFZBH4NiSko2YmJSMDA4jpHRKfT1jaKnZxS9PWPo7R0V1RhTsOzrnhH09Y6gt2cYfb3D6OkeZI9Hhqcx0D8GYXoeoqMSkS7IxvdnzmPN+2tgZmqGwf5RtDT2oKtjDIkJGdiwYRO++uJLxETHob9vlFkILc29aCbPuLGHqdzGhm709EzA2soRb7/9PpSVNNFFsK3rQl0D/fO1Q+zUBXz2+XpcuXIPTo5+KClpRGsbD10+scABlzLDKwdn3OMiXuWy5ogVlcs1SnAdc7kFNJuhmVkMWUzlNkBIXXHZdUjPqoUgg+ZLkI9LB2c02KccCakE3XKmcKMTSxGVUILI+BKExRQiJIqqgF2DIgvAWQt58AvLh09wrqhEh2mBIpshIAuuvkI4e6eLKg2OBF33ZNi7p8DOLRm2rsmwdk6GpVMSLJ2TYeGcAnPHJBg7JDFL4Rk7QIvngGsRAx0LyudSRCwamuZ8FxrX+qtiHMsG3aiYxEPZOB5Kz+Kh+Cwe8kYJeGqUAFmDRMjS1gjDRDw1onm7tLonCU/pakwrfAi+SZCldT5GyWxvGlvTLoKvFK2EIsVrIMBjfQGD5mOmfAnAXPEQZtAl8OqRr5vC6p6lhKwRAAAgAElEQVQubUJJY/ExshgkaPCTgQA0OvL4JVV8seEw3vjDB8v+7B+ZlUAKlBIM7+KNP3CJBsrp/mPQEnh4UK2GEH+Prqvv/yeP/0/D9j/5TL/zmjUbz2HjgUfYdloH6w5r4OtjGlh/TAWf7hXHRjEl7Dxnik3H1bDnmil2XDLF9nMGOCnhhF2Xn+PwbSdceBqA47QhVy4Qt9VicPaxF26qRzA1e1c3k/m1l5764eg9a9zVDIekUTKbSfvQIB1SJlmQMcuArGkG5MxpK24W5My5PC1ba2NTwJoVSNGymBdTtBxsdRzyoU+DZkT2wTPXYpBXS5O9rLxLYEe52oAKuAaXsbjXsoUQT6q2juVqYwQNIlVLCYQ2ZBe2o6C0C6VVvaiq7UNtwyCq67tQWVmHhoYmBrXWtgGQNTA4OMFAe/XaHTyQkERwSAR6+4YxObWAoaEJ9PWNob9/nFUfXenrPoLt8KorB10C8ED/OPLzyqGna4yDB47gvXfex4Hv9qK9pRV9PcNob+3H0MA0HB3c8d677+P2zevo6e5Fe1s/2lp70dbSi5bmHlatLT1oI1ujbQA/XL6Bt/70Lgz0jJmqbmjoRnPLAIpK6nDg4FG8v+ZDKCqoQ1vTBNevSsDQwAqVVaTgB1DBq9yqTpRXdaC0oo1rlmD5YmqaaENJGd0jm+HvYctZC83IL+Iqjw3FaUR2XgOycuuRkV3LSphVg7TMalapwiqkpFciJa0SSakVSEguQ2xyKWKTuCLoEnCpyFogW4GKVG4AqVyR0vULzYdfSB4H3iBKLWTBwz8Tbj7pcPVOg6t3Oly90uDsKYCTewrsXZPg6JYCB/Y4GTbOSQy6Fs5JMGf2QhJMyV6wjcczm3gY2cbD0DYeehQTs6CoWDzL52o/jxO1/9KV5i8kQc2MxjoScGmsYyKUTJKhSEPMaYOEMTfQnDZLyD9LhhzdE+1P45dXEnwZhJ+lMPgSgKWNaGOwgBWBl6ArRSuiyOMli0GfLAe6CpjSJfBK6HGih4TPfbZyKhn39JJxVzcJt7UScU8rBeLa5BMnQ1wzHGfvmWDztxfx1tu0Q41AS0r3XfzxD+8xW4Hm7v6JNU/wNsDvAZRULz2HBytd+ZGPvwOlfwhg/n1Wv5b7fCs/Y/X3/n/0eIsYHXo9weYzWth4ShMf7pLAnism2HpaFd+cUsfu7/Ww86QyNh6TxOaT0vjgm+vYcOgJjt0yxaYjUthw5Am+PiSNLWIy+Ob0U6w/JImdF7XxiE3wysVNtRjsOKeFTUelcfCqPracUMAVOS/IPc/EVcUAHLhhgh+euuPKU09ceOIJJescqNrQtgU6DCuAph0Bl2BLSxvzmG3AZh+QdeBczIpGKJq4cyvJaa+YjQ8tGyyHUwCp2nJ4hldy3WIxtQiJpz59buUL82qzKIjfhswCyo5yWVKCbU3tAOqbB1DX0Inqyno0N7Wira0H7R1Dy9bA6OgsA2xgUDgeiEvi9m1xuLl6o7W1C7OzLzAxPovBwXEMDlCNYWhwHAP9o8tFqpQATNXbM8pgSFZCVWUdbKzscPH8eVhZWKKzrRc9XUMYG52FrY0j3n/vfdhYWmJkeBQd7X3oaCfo9nHQbeUeDw9NITg4Ep9/9hXWfrkOsTGJ6OkaRlNjD7q7RyEnr4o333wX167dQmtLN7o7RyFMK8Kxo2dx7Nj3yMgoYoeAlGCgZoyKauqCo1zuSpVQp1pZK7tH3WtFJc0oLH6t6F5RMxuuk1/YhLz8RuTk1SM7pw5Z2bXIzK5lrcfpmVVIy6hmJUivRLKgHEnMxy1HfEop4pJLEE0KN66IVbgIuKHRIpUbQX5uAQLD81n5h+bBLyQHvsHZ8A7MgldAJjwDMuDumw43HwE8fEXA9UiFo1syV+7JcHBPhp1bEmxI6Yr8XILuc6ckmNknwNgmHsaiAzRDa07p8lExHYs4aFJThHkcdCyT2MAbmjKmYZYEVZN4qJomQpUGmZvSmMcUKJulQNE0GYqmKWyVD0FXgVb6sG3B3AJLHr505ZdX0np2GSMqAi4HXnr8xDAVUoYEWfJ4BZzyZYpXwPm5+gKue5PAy2wGio4l454WdadRnjcRd9kBWxKD82PteFx77IKdR+5izUcrFsObZCewuBg3i4ElFf4ubsUDjkBLNsNqq4FguToH+1vw5F/PXf9+biy9599/n1PXHMD//rmvP+//8tf77/ng0ANvrL9gjm9vOWHPbXvse+CDHT/Y4ptzevjqwGN8sus+dpzXxNcnFbD1lBq+Oa2Grceksem4DLadVsIWMSUcu22GLSfksPOsGo7cssQdzTg8Ns7EeWk/bDmpikPX9HH8tjG+3HcPZ8QtIWOcim/OauCSrA22n5TD9pMKuKsawqDKJw80bAoZbGk+LYGWGwZOHm0RDJyLYORSgmeupSzqZepGqlY0GFzUmusSxB2MeYVzFkJwfB3CEmuZqo0lVZveDIHIq80u5EDLWQj9qKsbYl5mfQOlDxrR2tyBzs5+dHaPMHuAlGtf/xgGhyYxPbuEsfEZpAtzoKaiiZs37sDM1BI11fWYn3uBmelFjI5MsSLgElwH+kcYgAm+nOLl7IXeniEG5cnJOfYzQ4ND0dzYioHeEQwPTSA2Jh6ff/IZArx9MTE6he6uAVZdnf2g6mjvx9DgJOrr2iAmdhrvvfse7t+7h66OPrQ29aG3ZxIREYn44vO1WL9uE1KS09HZPsgO1/r7puDlFYA333wHV67cQm1tO6prRcmFmk40NA+yZollT1cEXjpMI+hSqzABl4q1DYu+LihqREFRE+hKDRd5BfXIzatDTm4tsnJ5hVsNYVYt0jNrGHBTSeGm08EZB9vYpBKwSixBTEIxIld5uby9EBxZiMBwAm4eAsJy4R+auwxcn6AsUHkFZsDTXwivgAwGXVdvAVw8BXD2SIWTRwocPVLg5JkKJ08BHOgwzS2ZgdfCOZkBl6wFpnJJ6donsuSCAYuKUT43HrqWCdBhg26SGHB1LVOgY5kCLRrvaEHzdVOhbp4CNfNUqJrT6h6CayqUzQVsTTutalcxS4eyWRqUzdKhYELbglc2BjPgGqfiKc10Nk6DLNUzKgE4CJPKJbWbwtSulGjoPksyUKKBxclS8VCHi4tJkM2nK9qWop2Mu9QOzNqCk3FHIwni2kl4oBWNG3IeOHRWHh9/9Z0os0tqko+I8VeyFej+aqj9lurkIUxXqteBy9/nrtxM3NX3Xn8+Fwlb8YBXP5d/vPoz/TuP/9Pust/4GfsfReKwVASOSofjyJNoHKeBM9LxOKkQj/0PPLH5gj4O3nHCZaVYnJMPxyWlMOy4oI/1R+Rx5rEHG3x8TsaX9XNfehqCs1JeuCgThJOPfPDwWRpuqUfisqwPzojb47S4LQ5c0cctZX/ImWTg6C1L7L+ii9P3n+PsQxuo2+aIhsuQki2Aum0hN/OAWnFZ5UHPMR+6TvkwcOFga+xSCjP3Mph7lsLSm2vNtaMljoFkIVTCk41RrGJ+LalaWtFNiwxpfCItNqRuMaZqiztQWNaF0speVNUMoL5+CM1tdEDWjIaGZrS3daG7ewjdvWQPTGBgYIIp0aGhKQwPTzLPdm72BebnllBVUQszEwvcvnkXWhq6KMwvZvcXF19hbHQKgwMjGBokpcupXVK9BF8qHsT9vcMYGhjDxNg0BvuHMdA7zH2/dxDnvj8PeWk5zM8usXsEaCrygAnq3V1DEL/3CGveew/f7d2LwvxC0Pt1d3DK9vTpC3jvvTUweWbOPOOGuk52uEawNTe3xpo1f8bOnXuRm1uOpuY+lFW04L74UzyV10JMXAZqqTutkbrWuNQCwZfNfignpdsiKhF8i5tYUwg1hhQWE3QJuA0MuPmF9cjNr0d2HtkKNSBLga+0jCoIhLRvjQduGeKYpcBBNyaxBFHxxSCFS4kFKvJyg8LzEcRgmwP/0GwEhGXDLyQTPkEZrLwD0uEVwMHWw49UbhrcRLaCi7cAzl4CuHinsSsDrshmsHFNZV6ulUsKLCk25pgMM3aQlsJmMBjZEXipDZiG3SRD3yaFlZ51CvSsk6FnLYCutUA02DwNWmyFD61kT4eqRRpULQTssZpFBlSf0z0hA64ibQkWwVaBtgWbpoKu8ibpkDdJg5xxGp4y2KYuw5bULqlcKmmaA21E66Q4m4FiZI/0KNVA1kIKK7ZQVZRsuK+VhHvUDkxqVz0Bd9XjcFMlAXc1kiGhk4TbygEQu6qFtVtOitqCCWZkMawO97+BN/7Aw4bAuBqO9JhvQOCUMQdJ/vl05QH5e9fV78e/jnvf33ot103GP++3rvTa3ytKXfBKnD7Pb73+9+699jn33vPF12ee4asjKjj8KBRiT+Jw9GEgjj0Nw/dK8fhemZvmJfY4EN/TLASVJFxVjcM1GgdHfdq66birl8Fm1YobZkLCKAPiBukQNxCyqBflaGmClyRlaelPHWP6mmvFpQ6xh3oJkDNPh6JlJlT4cYnWBVCzLYSaXT40bfOgQwdiDnnQtc+DvlMBDNyKYexRDjPPalhQeVfgOa0l9+GmezkG0KqbOvjFNiEwrhkBcQ0ISWpERHITohJpj1Yj4oRNSMxsQlpuCzLpBJ2Gs5RTp1UfamoH0dA0jNa2ftTXN6OxoRXtbT3o6R7hvNiBCRBkKVVAca6x0WmMj82wIuuAoPvyxc/o7uyFh5sHxO/dh5KCIlJSBJicmMKLpZeYmpjG2OgkRkcmMTw4geHBcQwTfAdGRTWCIYLywAgGSQWLampiBgV5BTgpJgZfbx9MTkxjbnYRszMLmJqaQ0lJBVPWa959B8cOfoe05BQMD4yho7WPgdjU1BLvvPMeduzYieqqBoyOzKK/j7M6BKk52Lf3EN566208eCCJxsZudHQMw8TEBm/+8V3WWHH27GU8eqQIX99o1NR2oqWVfiF1c23B5S0MzGXlzSgva0ZpaRNKS5pQQnMkSgm2Daw4pUvQrUdeQQODbWZOHTJzSOXWICO7Gum8j5vJAZcOz+JTV4BL4I1OKEJEbD4i4wpZhUXnIzQqDyER+QgOz0NgWA6CwrIQEJoJ/5AM+IUI4cNgS8BNh6d/OrMVCLruvmlw9yH4psPNVygCbhqncN1T4EixMZcU2LqkwJoaI5xTYOGUCgvHVJg5UnMETRijBgkBjB1SYewggJFdKgxtCbrJMLBNhRFtlbBNZ8DVtUmDtnUatNgKn3RoWwuhaSWEupUQtLCSNgYrPxcsK16yFmhVuyJtDDZNh6KZEIqm6ZA3JuCSyhVAzoTAy0M3hVkN0vT/OVHxFgPZDOTpSugnL2d3KUbGR8koTnaffFzNBDar4bZaHG6r0VBzulLHWzQeaITi3AMLbN13FW+9v36VoqW0AsGWQEOqlg6wKJdLQFoBGgdnLlL292r43wXaatDRa18DHPv6n73nyuda/Rm5x/Ravl5/79U/+/XH9Fz+dXT9E97Yde4ZPtx+CxtPqLPkwddnjPHZflnsuGCEfdetsfGMIXZfM8JH+x7i+JMAnFVKwN5bNjj+0AXX1KJx+L4TLimG4ZZWAs7L+OCOVgxuakThqkooHj1LwcNnNN0reTnaxXWJCSBllMr+R8DacWnbghWNTcyDGjsUK4SmbQEDLfNp2TSvPBi4lcLIoxJqVjmQ0k/AdSV//KDgifMyjhC7b4IjN3Rw8rYufpAwxj1ZS0gp2+KppjP0rULh6JeBwOhKJGV0ITmnC6n5nUjLbWcjFLMKO1i2lubEVlRTV1g/GpuH0NLah/r6JjQ3taGzgxIIo5yiHZrCCAPtLPNlCbCTE3OspibnQEVfL8wt4peffsHk+CSiI6Mg80QaUo8fIywkGIMD/fjxxUvMTM1gbGQCY2QzkEIeIvCOsRoZGsfo8AToSvfoOjI0ivnZeVSUlUNORgZqysqwtbGBvZ09FBWUsHXrVmzfugUaqiqora7C2Mg4Otp6MDwwjuzMfGzZtA2bNm2CrKwMJMQlYWZmDQd7VygpquHrDVux5v2P8MPl68jNKWExtoyMEuz/TgyaGvrIzS1CUXElQkJi8f3ZKzh58jzMzGyQISxiueOGBprZ0IZKamcm4JY3oqyMigNuUXEjikpoWhqndpnKLWhAbn4DcvLrkJ1Xh6y8ehB4aV4w+biCTLITuIOz5DTK4pYhTnRgFpNYzIBL0CUvNzymgFUY83HzEByZg8CwLFYEXCq/YFK4QvgEZsA7kBQup3LJViB7gcrDLwOuPukMuHR18kyDk4cAju6psHcTiOJiqbBxS2dl6ZrOutKeUzuwCzfqkWbsGjukMejSIHMabm7sIMQzh0y2xsfATgh9KlpaaZfBNgXT/jRN2hRsLYSWlRAaVqR806BmKYSKRTpUnqdD2ZwsBu7KebtpDL6kcuVNCbycxSBrRAdqBF4BCLh8kdqlQzCWXjBIxUN9kboVRcYerIIuD9y76rG4Q9PI1GJwSzUGt1WicFslgs11uK8Ri0vSztgl9gBrPt4smjxGWVwOtEwJMpVL0KXo2Bt4U5RuWGnZJRjxsFr9mL/3r15/D4avv+frcP1H70+v5ev33v/3Xs8Bl5Q165b7cr8c1h6UxYH7bjj6JBJrj6tj1xUjfLbrIbaKyePQDTN8sOM6tp2WxXW1GBx/7IuP9j3AtjOq2HVeB4eum2HzcWXsvaiLQ5cNsfu8Nr49r4Ftp5Vx5KYxvvtBj907K2GLvRf0cUstgot4PUtjsJVjXWJ5ULbIhbJ1PusWo0MxFvES+bSGLqXQdyzBXa0I7LtpgmtKbtCwj4KedyKUPQS4a5KMEzLO2PmDOraceoyNh67j633nsHH3CWzadQI7vjuLbbtP4Pipa3jwUBEqGmZw909CalYDiir7UVw5gKLyXraipqK2B3WNfWhuHUJzSy9q65rQ2tqJ7q5+9NKf8iJVS7AdH+NgS2CdmpzHzPQCZqbpytXszBxmp+ewOL+EX3/6FUvzC8jJzISaihLE79+Bq5MDOtta8ePSCwbmibFJjI9OisBLAKavp9iVYEyPx0fp/jjmZ+cwMzmJnIx0ODvYw8rcHDaWFvDz8kRNeRmmJyjPO46+nkEMkEfcN4IH9yTw3jvvQktTHfNzc/Bw98abf3wHx4+dgLm5Jaws7RDgH4L6uhaW3W1q7EZBXhXiY9NY6qGlpQctLb2orGpkfvA777yP69fv4P49KSjIayIpKQvNzb2oq6MERwuriopmUJHSLSttQllpM4uYcSq3kVkLZDEwH7eALIU6kY9bxRQuQZcsBdqMkZJWwR2cpZQhXmQpEHCj4knZcsCNiC0UATcfIZG5CArPXgbuMnhDMuAfTEo3E77BvMWQCW8G4Ex4+mXA3U8Id78MuNFBGgMvwZcDr4NnOuw9qEkiDXYeK8NvrD0yYOkuZGXuImTgNXdJFw0451b4mDhlwtgxEyaOmXhG5ZTN7U6zpwWWmTCwz4KeXSZoYzCpXQZdWtHOFK8QahZCqD4XMn+X83U5xatgxvm6LMXwLAVyzzjokuqVpTLiwEsHaVKGlFpIFjVKUE43mXm5ZC9wOd1kzqtdNRjnnkYcCLq3VWNwUzUaN5VjcFM5DtdUaQZvDO5rxeDWU08c/F4BHzFf98+rAMrDiIBLIKavCWAE5NdB+PrX/Gv/+ZUOx1agvfr5/P3X4Lc8SGb1c19/zHm2vEr/7fd//TWrv+Z+Jvvn3H7DBbtvebBmhv0PI7Djhh323nXFzosW2HZaG1vOaGPnRT18e94AN9QTcPSBK9YflWGpgm2nlHHshgm2n1ACzVg4/cAKW4/L4dBVA5x5YIEv94lj7X4JbBOTweYjj3HitglkTNPwxJhbQ06qlkYmkqKlTjEV0XZcsg60bck2KIC+aylknmdir7grDsl54KmbEEFFnchs/xHP4+vxwD4dx2RdsemSGtaKPcKX+6/hy2+/x9odx7BhxwFs+fYAtu3YjyOHDkFL+RFigu2hpy6HQweOQuz7a5BXNYZfiIDNQahrGUNN8zDqmgbR0jaM5lbyJslC6GZ+aB/5qgPjnIUwSjbANFO201M8aBcwOzvPam5uAXOz85ifmcf87ALmZxawNLuAv776BT8tvURtRRVMDI1w//ZtmBkbM6W6tLCEF4svMT05g4mxKVFNY3J8ihVZD5Pj08yCmJqYxPTkJJbm5vFqaQkv5hfwYm6eXWcnJzEyOMw8YfoF8HLpFXw8ffHZR5/g2KFDaKirY+8nTMvCl1+sx6WLlzE4SINyxpmHS00STY3k43ay3G5bSz/qa9pZs0R7xzBUlLXw9lvv49SpswzMNZXNkJVRwob1m3H3zkMI0wvRUN+D6sp2VFW0obKilaldmtFAxSndRhQVNaCwqJ7ZCZx/W4ucPK6yc2sYdMlaYApXSLAtZ7BNTitHUioBtwRxScXs4Cw6gaC7GrhkKeQiJDIbwRFcBYRmIDAscxm+/qErwCXo+gZnwTswc1ntegZkssgYB10CL1cuNIdB1JXm4Clk8xfsvNJh753JRj0SdK0Ium7psHLPgIVrOp6zymSrfJ67ZoPKzJkrAjADr2M2B19HWtWeAR2bdFa6BF4bIVO8TPlaZkDdIh1qpHTpgM00FYqm5O2mQt6YKzpYUzRNgwLzdQXMXiCrgSldwxRI0QGaAaUWCLyrImN6nDdLK3keaNKsBromMu+WYHtXPRq31GhfWixuqlBFsLpOa31UYnBXIxo3lHxw7Lo21m4Wwxt/pMWVHHw4K4G3GAiqBCIehDygXv+av/+/48qBj1OavMe8kpT47YM4+px8/aefjV73B7xxWC4FB2VicVAqDkelUnBcLhrH5GJwRj4Zp+TooCwS55Qi8b1sBBun+L1iFE4+9sMVlQhckA+GmLgLbmtE4Zy0D8QknHBNOQQ3lMNwVSEQ55+44eANY5x5ZItzkva4rxkMGgLOT/Oi2Qcryxq5BgYaAs42Ltjlw8C5FFLGAnx70x77Hvvh0FNv7JW0w1W9QMjYpuC2STwOyXhi3z1LfHNFG9svyGOL2ANsPnQNG/edxdZ9p7Bt92Fs274Ph/ftxJM7h5AVa4kITxNI3r2BDZu34NOvvsaGzbtx+twtGJo4IjO3Fm3dU+junURDUyeaGkUWQs8wy8xSvnZ4ZBKjIp+WLAQetrOzi2CQnVvA/PwigyxZCQvzi0y5ssezS1iYXcKrlz/j15//is62Dri7uELi3n2oKasgJyMTC7Nz+OXHV5ifnsX0+DSmJ6lmlmtmahp8zU5MY2Z8EjNjE5gaHcfEyBgmR8cxNTaF2pp6eLh5wc3FFfv37MGmdesQHR6KqfFJ9PcMobaqEfv2HMD+fQfQ0tSKro5+ltelnG5zUxdaGrvR1NCJhnoCbRs62ocQF5uGdV9tZGmG4KAItLX2obW5H4X5JdiwfgM2b9qGDGE+m9FQV92Jpvo+NDb0sOE9VZWtDLY0LH0ZuCIft6i4AQVF5OHWseHsufk1yM6r4XxckaWQllEJgZByuCKFm1qGpNRSJCTzh2ZkK3DWQmQcWQp5CIvORWhUDkIisxAUnikCbw6CIziLwZ9ZC1nwC8kSqVwOuJRc8GbphSxRTpfL6lI7MJvF4JfJ4MtPHKO2YDbu0ScDDt40YzcTtjTYnLZJeGTA2iOTrfOxcs+CJatsWLjRAku6EnxzYO5K69qzYUzr2h0yOZtBZDcQeHXthNBlK9tJ8aZDw0IA9eeClVQDQdckFYrGdBUwu4GAS9YC83YpsWBEXWnUNEGRMf4gjcvpUj73oW4yKxr3SMVgS7Ew9Tjco1GQGjEMuLcZdGNwS4XAG4VrKuG4ohKOqyqRuK4SidtqkWz32qlbBvh6xzm8+RbN2CWwcXYCFxfjVSwHQR7K//OrqE34N5WuCLjsUI9X1nw8jbuuHPatPhjjfzn8D6C/5bwljstEQOxJOE7JxOOobCyOyyfgjEIyzigl4pQSbc+lFt1knFOLx0WtZFxVF+CalgC3aI+YXiob7UYThh6bZkLiWQYeGWWybQtSJmlMycqYpUHGLB3Sxul4aprFikCryMYmcutt1K1pMy7XKaZFB2GOhdCwyceBB65Ye80aX1y3w95HjtDyFiKmrA/Osfkw8M7Aff04nJX1x2kpVxy+bYI9F1Wx5+xT7DnzCLtP3sHOQxew/8g53L91C5YGirA3UcCdH47j6ME92Lp9G9Zv+Bqff7mWbbf9+PON2L3vBFQ1jJGRVY72jgG0NHcwZdvbM8JgO0CwpYOtMU7VTk5wsJ2dWcTc7BLmZhYYZBcJsAtLrBYXF8GK7rEi24BqCS9f/Ii//forJkdHEBUWCnmZJ5CTfsKgODkyjL/+/DPovcjbnZ2ewezMLAfa6SnMzkxjbnoGc1PTmJ2YwMz4OKbHxzExNo7x0TH09/QiyM8Pd25cx/ovPofYkcMY6u3B2OAwsxd6uwdYsmHzxk3Iycph8bL21j60NBNoO5arqaGdwbe5sRNXfrjBDtDk5RVYxre+rgNNjV3MD966eTscbJxB/6462oZQV9MOQWouoqOSEROVivLSBjQ396GmppPBloBbSrOBSxpQXNKAohI6QCOlW4f8wlrk5nMqNyunFplZNcjIrEa6sAqpggpQNIzFw6jrjFRuiqgBIrkEK9ZCATtAI+CSwqUitUuHaARbshiC2CFaLgJCudQCZyuQys0WVQ58gnJZKzA1R9D8BepU4+cwkNp198tkbcE07pFm7DqxyWM0ECcbjj7ZcPDOhr1XFrfKxysHNh45sKZyz2Vl5ZELS3cCbw7MXbJh6pQFY7bEkjYGZ8DAgZSuEAb2mcxq0LPNgI51GrStBAy4GpbpUH+eBpXnAqiYCaBiKoAyFR2qkbo15vK7LDZGXq4hdayJ/FxDAcvrct1oHGwpdUBF4BXXoehXPO6px+KBehyre2qxuE0+rgZ3YHZLldRuFG6qROKGUiSuK4bjuiIJrjDcVOw39SgAACAASURBVAnDHeVAnL1nji17buDt9zcsb5RYUbUEQF5h/g9gtuz7/iPY/tb788r1v1+5JAN/nz7nb73+X7z34bYb2HPlOTYeVsS2C6Y4LhePY5Jh2HyODsZMceSBK46Je0FMwgdikh44LO6E66pROCcbjO+fBOKmehLL49F/mLOS3uw32hOKmxhwK8dlTQW4oRIMca14SFFHi078ctMCsw2s6WAsm0W9NOhwzCYX2vZ5MHApxQOdBKz7/hk237THBRo/ZyLALfVQ3FELgrhWOGSMEqBsIYCWXSb0nbJh5JIFE9cMmLrQYUQydKzC8VTbCXeltHH1xmPIyajAUO8Zrly5goNHDmPrtu3Yun07NmzciC/WrsdnX23AZ2s34fO1W/HtnqNQVNGGMKMABFjyaunUnq6kbCl9MDk+yw7DKEfLYCsCLsW/yKddXHzBQZaHLV0XRPcZiBcxPz+Phbk5/Li0iL/98gteLMwiW5gGdRVFPHkkDi83F/R1d+HXn17h1cuXTPUScGdnCb7TDMBzM9OYnZrA7OQ4ZibGMUnAHR1l4H0xP4fJ0WFkCwVQVZSHvpYmulraMUotxoOjuH/3Pj78y18QGhyE8ZFxdLVTc0Q32pq70NrUgbbmTrQ0dbG2YFtrR/xlzV+wf/8BlBSXMV+3vr4DTU1dKCqsgIWZLVPHRfmV0NczxckTZ7F927c4c+oC7tx8hMcSctBUN0R2VgmbksZZCpRa4IBLVwZdUrsieyE3v45ZC9k5NQy4woxKBlzK4/I+boqAsxcIuPHUdZZYhOj4AkTFFYAUblgMp25J4YZF5a2CbQ5LLVByISg8FwFhXFzMLyQb/qE5LKNLj31FcKWhN/SYwZZagQOyRfMYctlsXX6+rqtvFhtw7uqXAxdWuXDyyYEjla9oeaVPHuy982DrlbsCXw9O6T53yYaZSxbMXQm8mXjmkAEjh8zlMqRDNbIYrAXQtkqDjnU683Y1ydslT9csHapmaVAVHabxwJU3SWE2A/m55OVSeoFsBc7H5TrPOGWbhIcEW51kdiXY3tfkQPtAIx731RNwRy2esxbU4nBXNQZ3SM2yLcERuKEcgetK4Wy55VX5EFyWC8U1xXC2YfjiQ0vsPHwX739Aox6p/ZdAxY16XE4lrIqNcdO8RKpy1f3fhx4BkS/R6/6bVfEvwpF9Nv69+Ou/81r+uaLXbj4hj093PcD6vffwxRFFnJKPwVdHNPHp3nvMb91zURdrtt/EN2fV8OV+CXx5QAKbjstj5wVNHLpphe+umOKStBeO3jDD2n0PcOyaPvZe0MJ3l3VxXd4XR2+b4OujTyCuHY07qmHYdPQpbil5Qko3FkpmQsiZJkPZKhPqtsWsgUHbjot66TiX4ORjL+y5YYvTkt44Le6Ce2oh0LbPhpkHteRWwM6vEvYBVXAIrIJzSA3cwmrgEV4D3+h6+Mc2ICSxCZHJLYgRtCAisYZ5cYamHpBR0Mfp87exYcturNv4DTZs/gZfrt+ErzZsxudrN+LTL7/GZ+s24ZO1m7Hr4Ek8t/VAe+cIJideYKB/AtSdNT5C/inBdp7ZCLMz85hj/uwSsxBIjb5YWMTLxSVW9PjF4hKWFl6sqkUsLSxgcWEeC/MLWJibx9LCPH75+RV+evUC1dXlMDc2wJOH92FnaYbm+mr89acf8fNPP2JhYR5zczOYm6Po1xRmZqYwPTWB6UlSuGOYHh/D1NgoU8z0eJHgPDmBipIi9HR0YGxwBJMjk1CWU8Kf330f7s7OmB6bRE9HDzrbe9DR1o32FiqKvA2hsKAMe3btxccffAR3V0+mgsnXJZuBhuA0N3WzTjk/3yDs2bMPb7/9LhuUExEei8ryejTWdSBTWAAjQ3OcEDsDX59gdHUMo6G+W6RyOS+Xgbe4EcWFDSigHG5BrchWqEZ2bjUysqqQkcV1naWklTIfl2wFqiRBGRJTypCQXIq4xCLEJhSyiozNQ1gUqdocRETlISIqH6GReewALYSuEfmsgiKoGSJnuSinS9ClBonVTRJ+BNzAHFa+QdQ4wc3Z9SYFHEDtwXnwDMpfBq6bH22WyIMzgdefllfmw5mg65MLO58c0MZgvmhVu4VbJrManrtmwdw5A6aOlGwQwtSBHmfCmMBLwLVNh65NOrsSdOlATdtKCE2LNKZ0NSjDS00S5ulQIk+X5XQpOiZg1gLL6JoQbFMgbURNEMls2pikXhIkdRPxSCcRj3XIw+XsBDokuy/yce9rchnc26p0aBbN6qZyJPi6oRSBa7S6XTEUV+SCcVk2EJefBuIHhWBcUwrGZUk77D35GB98+q1oZY9IPYpiY6wT7I+iU3xe9YpSDRxM6eBKVOygbVX6YVl9EuTofXm7YDX86D7/9f/pq+ifbfel59h21gQbT2jhwD1XnJaLxZazxlh/UBo7zuph7yUaDP4Uu85pY91BSXx7ThUbjspi92VdnH7kgK2nFbH/sha2HpfBwcvq+Pa0InackcKWE4+w8agUzkqYYdsJGSiZCXDhkQuO3tDGsVs62HtBDSfuGOPk3efQtM2Clh11i/GryItAG3NPSDjhhLgDzj92Bv2pZOFVxpY3clsYSmHlWwYbv3Kw/WJBlayJwS20Ch7hVfCOrBZtzqVGhnpEs7U3LcjI60B2YRcEmQ3wCkyBvJoJDh67gI+/3IIPP/sa67Z8i7Wbd+DDLzfiz59vxCcbvsFXW/bg6m0ppGWWYmrmZ4yNzrPmhMmxaUxOzmBqZhbTs1OYm53GwswiFmcXsTi3wNIHPGzpSrDla2mBA+3S4hyWFueZVbC4sMBguzA/i8XFGfz0agl/+/UV+jpb4ePuDBlJcehpqaEwNwOvXszhb399hZdLs1iYm8T87CRmpyeYwp2ZosOzCQZcAi0V2RRUsxPjGB8ewsjAEKbHpuDq4IwvPvkUl86dZRAe6B1AVwcNvelFV3svOtt70d83DPmninj37Xdx59ZtBuP2VprD0M0g29JEB4jDcHX2xJdfrGNNEaqq6syC6ezoB9kPDcxu6GFDeaytHLB1yw4Y6JnC1cUPNbR9ghILogM0yueWLKtbshTqwDzc3CpkZlcjM6uWWQppwgoI0suRmlaB1LRKkMJNSilDUnIpEpNLEZ9UzIqgGxWbi/DoHERG5yEyOh/h0fmgXC6Xzc1HKGVzI/MRRBWRh8DwXHalx1zlc/MXGHzzERBaCP+QfASE0DCcQviHFcI3pAA+wfnwDsqDd1A+vIIK4BFImyVopQ/tUMtftS04H67+BXDy5RZYOvkXwMEvH7Ze2bBmW4NJ5XIHauTpmrtkwtw5G+ZOnM1g6pzNlC7Fx/RshdC1EUKHigE3nUFXyyqDQVdNlF5gWV0zyuqKfFwTUrfc4ZmMYTKe0MQxg2RWBNzHuol4rEuWQgIbbM6DlvNxOdjeUYsBFQGXQMtfCbYEWqqr8sH4gUD7NBAXZf1xUTYAP8gF46qCPy5K2ePgOXl8tnY/3vgDn2DglCBLF7CB5QRdLjbGmiXoHptExrcLU+MBAfW3gMunCVaAykH6t55Lz6GfvfLc//yxSM0uq+w/4A0xqRgckYrFkSdROCYbi6PSsRCTjcRxqQCclI3EaZkoXFAIwRlpfxwVd8WJR+64pBiMgzetcOaxO85JeeDgVTNckHSB2B1LnHlgi32XtXD2oTVO3LHAd2c1cOSaEdStsiBGHWOX1XHy7jPcUHDCxzuv4aFWMJt3QJtxKVNLV32XUkgbJePEPWucvGWI+3KOsPIqhplbEZ57lOK5ZxmeexFsSxloabqXU3AFXEOq2Nxar3Buc65/TC1odm14Ui2iUhoRn9aCRGErUrPakZHfg8KKAZTVDrNNtk6eEbh6+wnWbdmDj9duxZdbduHTr3dgzRebseaLrfj062+x6+AZePhFobeXMrHTmBqfYTGvpaVXrFGBcrOvXvyIn378Cb/8/Ct++fkX5sm+fPESL5ZeMNC+FF0Jti8W5xloCbYvFhfxYolqAQTgl4uzeLEwg5cLM/j11RL+37/9gumxIUSHBUBR9jHU5KWQGBOCmYkh/K9fX+LHpVnMTY9hfmocc9OTmCGVOzWOmUmyFyY4e2F0BBPDwxgfGsQYqxEG3WyhEEpystDV1EB7Sxvzc6l7baBvmEXRIsOj2JSxbVu2IisjCwN9Q2hr6UYrG3zTzTrWhOnZ+Gb7TqxZ8xfIyjxFVxdnRzQ2tINVfSfqa7kxkDQX+Pixk3jrzbdhYmzJJqlVVjaLomIty4kFgi5LLLBOsxrk5NWAUgoEXFK4wowqZGRUg6yFtPRKCASVSEktZ7BNSi5GIsE2sYhVTHwBqKJjuYogtRuTtxwTC42iqFgeQqIIupTRzRdNF6NhNzyA6crN1KXtEcHhxQgKL0JQZDHbJBEQXgQ/0Qofv5AC+ImWVbItwcGF8GLFbQt2CyyAe2AR3AMK4RZQCBeCLW0N9iW1mwtb7xzYeGbDyj0bVh45IF+XHaixg7QsmDpnsQgZKVx923Tm6fLQZeCl2Ji1EKRu1czTWFFkjO9I49qAyU6giBg1QCRDisE2CZJ6CeBgywH3oU4CqMgKlNBKYCWuST4uFwfjYcsrXNoYfJOsBMVQpm4JtlfkghhsL8sE4JJsAC7JBOGCdAAuPg3EZTlfXJZ2xPHLqvhq8wm8+SdKMHBqkCD6R+pOYyMd+QMsrj2YGz5O0KR2XTp449uFVwOTh94KQBlsebW8DFZ6nkiB/m8Brujzr96FRvvFjsjG4/DTeByTS8ApxUSckI/DYakwnFCIxzmVZJxRCMN55SRcUkvDZfVUXNdMxT19WndDyxqFbHziY4N0NkeTZmSK6yZCkk47jckHioOsSQrkTFIh8ywJd1WC8fRZMs4/csDJu+Zs9biGbSG07amoU6wABq6luKsaigsSNjhxWQkXrqvA1DULZh6lMPeshLl3JSyoNdenFHZ+pXAMqoBzUCXcQmhzbhW8Iyrhy1bf0OAZ2p5bB1p/QxsZEoTNSM5uRTpTuO3IL+lEWXUfGlsnUNMwiNDIdIhLqmLD9n34eN12rN3+HT7ZuBvvf7Edf1m3Ext2HIG0vA7rJqMkQH9XN0ryClCSm4tcYRqy0pNQUpCNvGwhykoKMDs1jlcv5/HXn17il1ev8OOLJQbVpcUFDrBkMywt4ceXi3j5YhE/Ls2zekXXxTlRLeDV4jx+ebmI//p/fsbPi7MozEyFgZYSnjy+DV93R/R1teCvP73Azy8XsDg7ibmZCU7pTo4z2JKfy6yF0VFMjowwdTs2NITx4RHMTU2x71WWlqCrvZO1BwtS0lFWUo6aqhp8f/o0PvzgzzA1Mcbo8BhnM7T2oL2llxUNyZF89ARr3nsfRw8fQ1VFNXtOa1MnWpu60UKpjiZSt90ccBs6cObUWZw+eRJ1NY2oq21DdWULqiqaUUm5XFK4pU0oL6PUQjNTuQUFtcjP5w7NsnIqkZFFVYXMLIJtFdKFlRCQwiX/NqUEHGyLkJBYiPgEqiJWsfGFiI7j/FzK54bHkLql1EIB83L5xggevqFRdJ+G3XATxrgRjzTQvBihUVS0TaKUATc4qkQE3UIERhSD4OsfXsJWs/uGFcMntAjeIcWsaD07qV3PoGJ4BpcsA9fJLx+Ovvlw9MuHvXcubD25AzUbz1wGXS65QLDNgImjEMaOWVxszCEThnR2YUf2gnC5SYISC2rmXKk/F646OBOwgzOaNLY84MaIU7dSNE9XLxGSugmsSOE+IuCyTRIJeEjA1UyAuEY8HmjE4R6pW5Uo5tveUYlgDQ83lcL+G2x54LKrrD8uyfjgoqwvm59yXtofl54ShL1w4ro+Nn57EW+/S0PNeQDSXN13QdPG3hRtBSYIc9/n4mR/3ySxGrgroOWUKr3n6wdyHGxZLIwB8vXX/Ltf/wZsv73lhkMP3LDrpgN2XrHFlnMmOCzuie9uOuKIuAe+/cEC287p45JKIs4rp+KKWgquKEbjskI0i3qclnTHGUlX3FILh6Qht9qGZtJK0g4x8mTNsiBnms3ytKpWhVB+ngcVixw2LFnNOgta9oXQsi+GtkMha8vVdSiEoWsZHqiH4KL4c1y7r4XDJ+9AzSQAVt6FeO5VAXPvClj60NqbEtj7lcIpsAIuwZVwC6WFjjQknFO2gdE1CI2rRwTZCDS7lq2/aURqdjO3prywlS0wLCnvRkUlNTDQzrAptLWPISwyGdduP2YWwrrtB7B+52F8snEvPvl6D9Zt+g6G+qbw93LHcyMNWBhrwMnaEGYGyrAz14GZvioMNBRgrKMC++f6yEyJRHtDOcYGevDXV4v49dUiXr2gfOwiSOn++OIFfnq5hJ9eLIAgS0WPuVrETy/oe0v4aWkBPy3N45cXC/ivv/6E//XTCzTVlMLazACS4rdhaWqAmvJC/PrjPH59RTbGFOamxjBHaneKU7dTzMslS2EYEyOjDLacyh3E5OgohgeGGVCjIqKhrKiCo4eP4IM/r8HBA/vQ1tKCwf4hdLZ3s0lkna296O0aRHFBOfbs2oOPPvgA9rYOrLWY0gytTV1obSQF3Inmpg40NXSDMrsZwjzs3v0dgoNC0d7ajZrqZtTWtKCmqoVBl8BbWdaE2pp2ttqnrKwBRUV1KCqqRyG1+OZVIzunGlk51cjMJtBWMNgKhaRwK5AiKFsGLkGXgMtXXAKncKPIWkgoXE4rcNDNZ0qXb4yga0QstQTTlYaYcxUWQ4PMuaLFlLQvLTS6BLQRmC8Cb1AkX2UIjChDQEQp/CNK4BteCp/QEviIwOsVzAHXI6gYriKV6xxQAEe/PDj45sGevF0vAm8uSzFQdMzcJQOmTkKYOmfCxCkLJk7ZMHbMhqFdBouMEXCZj2uVBu7gjPNxVUxToWKaBiVRREzBOAXy1ATBZuomQ9YoaXmAOQ0xp3qsG89gywOXFlVKaMaLYBvLbQhWJdhGsLqtHI5bSmG4qRiKG0qUSghhypYgy9clOX9cfOqLy7Le+EHGFxee+OPckwCckw7ChadBTO2evmuGbQfvYs2HO/DGG+8xsFInFk0co3qTJo+xQzYCMb85mA7dXrcIeGBzwGSzDlaDmqlbgi0/44FTy/+5hUA/h/+ZdBWBf/slK3y2+xHWHpDFpmOq2HlBDx9/J43NhxWx+6w2Nh6Wx5bTKrihmYxLqqn4XjoIu84a4NtzethKE79OyGOb2FN8c0IBP8i44ewjGxy8Zog7qoE489AGF6Xc8cQgia0DobjJTcUASOlHQvZZHEseaNnmQtM2G/rORcxOoPU2z1zLoPAsDpckzHDxlgr2HjqP6/fkYemcCBuvYlj5lDMLgXaM2ftxqtY1pFK0ppxAWwP/qGoExdQiLL4OEYkNiE1tRGJ6E5KETUjLbkVmXhtyCtvYeu6Sih6U0wzbatqK24+W1iG2z4tiTV4+4bh4VQJfbt6Hdd8cwbrth3HwyDlIS8nAyswQxrrKMDFSh56OMh4/uo2H4rcgce8mDHQ0YGKoA6mHd2FsoAF9LXkEedqhtjQbE0Pt+PnlNP76E+VtF/Hqx0X8/JKgygH2l5dL+PlHDr50j763+vsEXKqfXyzgbz//iP/69RWGulvh7+EAaYmb0FGVQXZaHBZmRvG3n1/i5eIM5qcnmLUwNTmOqQlKKoxiamwck6NjmBgZZkp3fGgEo4M0m2GYNU709w4gOTERik/lcHDfHjjZ26G7sxs9XX3My6XkArURh4dEMpthz+6dKCkqQU/3ADtcI2VL0CXvt7d7UJTh7UV2VgGsrezZMHaW4a1rY1PKKMtbW80V7VNLShTixs17iI0VoLq6nXWeFVMjREEd8vNqkJdbg1xKKWRUICOjAplkKxBw08qRKihDSmopK17lJiYV/X+0vWV4HWaWNJg0pbuDDjqmmGUxMzNazMws2ZJs2TIzM0qyJIsuicFiliwzM8QoO6bE6aS7Z/ab/VH7nPPeKys9M/vs7jf74zzvtdxyOg2VUp06Vaji6RKOBQJcvj5rV77iEo0CbugijV7VZwovL62i9giabu5Io5400ZXWy+BbXNGD4opeHKvsH69jP1pGQNyHwrJ+HCnpY9A9WNKL/cd6sb9YCbpF3dh7tAe7DitB93AXdhztwpaDguGSnsuAy0yX7GLNygVaI1Zua+LjCAG4LezRFSfBguGSpkv5C+THJTmBksYE4CqY5aqydCnAnICWwTZXNEZE5kgRwbptFQNu6KLqcdANomJKYrcZAmz9047DL7UMvimlSsAtZsAl0FXptiQnsH4be4SXZc6xh+DEgHsIjlE0B+EYeQD20YdhRxN1GORmcArdAl2raEwiXfd31JtGjFYZEMMBOCqgpZckhn/1x4pGYQF6Qm7g81kVCE4A2/9vvWj/mfW+Y8gTwFbP7yC+0oqHodc6TDNJxwzrbHxrnoapholYYJOF2SaJ0HTNhU1MIdwzaqDmshLaLrkw9MjBZB1/mHjkQdcxE+Ze+ZhhEIYZhn6YbxkBNctY6DomQc8pBbOMwzDHLBSmXoth6r0EOs4pULeJh1/yPpgvXAY9pwxE5ZYhb3sPd4kt3daN3M2t8IreCEuXWFg7+GDOfG0kJC/lIJAN+/uw5kAf1h6gQscBrinfVjgIWo6J7NpBHC4bRmHFKI5R15h0FBUKEakorz+H2uYLXOzY0nFRZCL0EdjewODITYycvoVTp69jqP80Lp67iXt3x3DwUAl8AyOgqWeJKd9pQt/AEvFRsdi6ZiXWLs+Bno469PWNYGxqAQ1tHegbmkJDWw9augYwt7SBvZMTAgP9sHRRMjauzoG86jBGBprx9OF1/NsvP/4WSF+/wM9vxBDAknTw9s1zvH3zw/gIUBYM+McXz/DTD2P49c0L/K9f3+D5w1uQHj+C1LhQxEYEoPDgLty9dQW//vwGb149Zz2XbGJ06ksnvY8fPGRGS8szOoh4cPd73L9zD3fpAu3WHfCl2oNH6O3sxJLcXDQ1tnBQDgEuLdEor+Ho4WJ8/tln8HR3AwE0ZTFcOn+NbWSnR88jd/FSHNp/BJfOX+cF2eWLFAd5C2dPX8HpU3Q4ckkcToxe5Ms1CkPfunk35s/TwCeffI7SkmqcGr2Cnu7TLCl0dowy4La3EeAOoaV5kCvdmxhwyRrWh5raXpYUamr7IFe8Y7rV0i4+ghDXZ3QM0cW+XPLmiiGfbs9vhnJ0y6qpMaIXxyV9ypeKKfu5er2suk8Juj04RgBc1Y+Syn4UV/ShuLyP36JyAtw+HC3rw+HSXp6DJX04WNoHegl49xb2YE9RD0sLu450YseRTmw71I4tB05gy34ly2W7WDPW7RKAK2QFYREjwF2+pRnLNjdhycZ6UP6CsIiJwJuM1bVIX0VDOq4SdNmLW4N4soUtFcxWBbrReVJE5FRzDkk46bhURKmUE0hSCKbDh/QKBKSX86gAl6WEpGL4JB/jIUnBU7ksI4eCO4FuzCG4RB1k/dYx6jCcYo7y4ozA1iHyIByiDsE+6jDsIg/BKbYQLvHHWHIw88jF9AUu+OCv05VSAIGnUtdl4KXiyj/gfXIysBwgHA3vjijEUcU42/yNnYyAkVgtvf8ZQP/ffU3IEiqA5+81Ci+HaWQFLGOqYBB8BHpBB2EaWQiLqCIYBuyCvu9m6PptgY7PDniky2AXWwQ1l3wY+a6Hme8GGHmuhnPkXh5z31XQsE2GsUcOjN3ysTBmD2z9CjDbOATTdf1gH1AAQ/dFMHDNwBzTMOg5JmK+eTi0bOMRlL4fS3f2IW9LF5Zs7cKy3QOIzi2BrWcKHJyCYGZuCw11DcTHZ2Pp6hJsPNSFjYd6sYkaGY4MgMB2Z3E/9pT0Y3/ZIA4fH0FR5SkUV4+iVHoSFfKTkNadgaLhPGqaz6O+7TwIbNt7qOLlMvq5neEmRk7dwuipqzg9ehGnRi9jWf4qONhaYfXyHKxZkQ9zc0t4eHgjLT4eWfERqC7ei7ysJJgYGcPaxgEmpmbQ1TOGppYBtHSNoK6tDzUtPSzQ0oO+gTEcHW2RmhqFndtWYnleCrqaFPi3n9/wEuyn1z/gJwJakhrevMDfXr8Esdy//fSSv0ZfpyEnAs1Pr0huEO+bH56C5u2r5/jH397g7csx9LU3YFlOKsKCvLBu5VKcGRkQf+6PrzBGdjECXZYXHuExXaB9T8D7AA/v3sP3d+7i7u07DLjEdB8+IG/xI9y4dpPn+tUbuH71OqeS0fXYd9NnwsvDk39NDoYrFwT7vXrlBupqGuDq7AonBxfs3L4PQ/2ncP3KXZYYGHDpNPjUJZBz4eTIWS6xtLd3wuRvJmPeHDXU1ZzgvF1yKwhP7ml0kaTAOu6wkuUOoblpEE1NA6hv6GNpgTTcmlrScgeElqvohoT0XAVZxLrZsUA2MWqD4PhG5SVapYzSxUQtj+o9LulFubQP1P5L72+HKtgFCBMAq0C4pLIPxwhwlUxXMF4CX2K+fThU0sWywqHSXhw41s2zr7ibNd09Rzux50gHdhxsZ9cCvaTnCobbzK4Fuk5TWcUKtjagYEsDCrY2sj2MEsbyNtRxtCPHO64jP66YjNV0eaZgtsvHEJSnqzr3pcaIJVLEck0Pga8Ekcx0q7ivjEA3JLtSKS1UITijAkFp5QhMP47AjHL4pRG7FXKCb4oAWwJdlazgEXdU+G/JncCLMtJpyRZ2BI7R5FYgVnsI9tEkJxTCIaYIdtFFsI0uhn1sCXcduiUfY4eShkUkPvuGWoInjUsHQiIgwHw37FRgVwMB7YQEMlqq/ebKTAWQ/7tA+998v2FEFYwjq0GLMvNYWo5VwSKuEtYJEtgmymCfIoNNAl2RyeCYVAu3tFp4ZSnglUlBw3IEZNcggKqSF1EfkgJ+aSUIzCxD2CIZYpbU86UK1X+EZZfxf4EhmcfgGrUdzuEbEZJ5CLYBq+AetRWLN7cid3s3iNVyKPjOfuTv7ERA3CboP/CfkQAAIABJREFUGnogIjQOhgaGmD17FrIXFWD1+lJsPdCNLYeHsOXwIKhBdxc16BYPY1/pKA5UDONwxRCKKwlsR1GuGEVV3RkQs61vPI+mVpIRKDD8Enr6qI3gMoaGruDk6BUOW+nqGkRSSgasbKwQGxOGuOhA+Pk4IiU5CqGBvlifvxhbC7KxJi8ZispiuLk4w9LSBmbmFsxs56vrQk1DFwu0dKGmqcOzQF0Hmlq6MDe3QGR4MNKSYhAT5gt5ZRH+7ZfXDLjMZpXMVoDrfwZbwXKf46c3P+Cn1yQnkKzwDD++GGPAJdD96cUY/vn2Ff7x80tcPj+CbZtWIyzQF9lpyTjRWIeXzx7zQu3F2BNeoNHl2ZMHBLgqaeE+vr93n9sg7t6mqMe7rNeSZkvs9daN2/zeuHYL924/QGR4JNTmz8PoyCmWFkhiINAlv+6TR2NYt2Yd/vrnv2Dmd9Ph5+OLfXsO4crF2zh3hixkV7iD7URrFxZ6+WNZ/kpUVUox9dspMDe1QG/PCE4OX8Jg/3m2iFGgDUU3dnaQpDDKb3vbKE60jqClWei5DXTiWz+I2jrSdMVnZrmk55Inl1wLBLoK8uX2okrawwcRdBghcnN7uHyS2n4JcCvlFPE4gCrqR1MOfU383iAqZDQDyhlEuXQQxyX9KCX2Wz0g2G7VAI5ViiHALTxODLcbh0t7xJT04mBxN/YX0TKtGwS4uw53YKdytu1vw1YG3BYG2w17CXRbxiUFtoexRYy8uJQwVo88OvddV8uOhWwl4GauqWFpQSzPFEhZrkBKAV2dKUAabiwB7lKq7aHPcsSQjptbLVjuYpIUqIK9CsEEulmVCEwrQ1B6GYI4erEM/mml8Est4RGAWwzvpCIsTCwSOm58EQOuu9Kh4BJDToWjcI45CqfYo3CMPQLHWALaQjjGFsMhtgh2McfgGFcCh5hiOCRUwCFZDud0OZwTi2HutQzfaXjgg09mKYPNafml1EnHmetvAVCArmgK/i1jVX7f/zaz/e1fj/8a+hHVMI6RgRp1TWIlMI2uhnmcFBZxMljEy9idYJMohW2SHPZJNXBOkcMlTQK3dBkWZsrhm1UL3+xa+OVQg6cCYUsUCF9KEYp1vBhLXNWCxNWNSFnTitQ1lHvQxg6ERRQCvpnyaSkDoQO5W7uQu02w2qU7erF0Zz9W7BvEkq1NcAtcAkNjZwSHhkNTSxP6uuZwdYuEV+hS5GyuwcrdfVi+sw8Fu/qxer84dNhWOIRdxUPMcrmhQXYGx2vOo7ruPGoaTqOh9TSaOqjgkdpjL6Cv/zKGR27g8pWH6O45DW+fYGjp6sHTeyHsHZygr2sAQ309+Ho5IT0uEAnBLqg4uAE71izmH9l9vNzh7OIEYxMz6BmYQkvXBJo6htDRN4KhsQn0DI2hb2wOYxMrmJnawEDfGOGhIUhKiIDfQgc0ysvwf/zyCn9jueAlfn6jYrNCPlCx2n99CXgJcJnlKgGXQFcFvK+fP+Y/k+SKR/duoazoMGIjQhAXGYLSwkN4cOcG/vbmFejS7OlD8uZSroIScO9/zwlj5EBQgS29qs+3b94Gg+2dBxgZGoaJkREiwiJw/y5dsD3Bjau3WWYYHhzhIKDp06agtKQYQwNDoBCcyxdu4tIFYsf3UVx0HO5u3ti1cz8ePniK7dt2c/2Ph5sHgzGB7dB4fOM5dir0954Vte3DlzEwcBED/RcwOHARPT3ncILSwxqH2alQ3zDMgEvAqyBZQTkEtlS/I1PQEAALEK6WUztEL6oVonxSvBRiTg3A74aq13lqBlGpEGBbKR9ElWIIVYphVMqGUS4bwnECXukggy4BLzFcMQMMuAS6R8t6cYRA91g3DjHgdmNvURfbxdi5cKQD28mne4gAlyQFYRMjpsuAy8cQdBBBQwE3DVjGJ78NyF1fi1wGXJIVapG9hi7PapCxSkz6SmK6tUgpoOWZkuXSiS9lLFCuAvWf5UoQQ5kKDLpVCF9Mleuiej0kswI0wRnlCCKGm16GAOUQ6KoA1yeZQJcWZ4XKKRKSAmu5hXCLK4JrHEkGhXCKJ6AthFNcMZziBNA6xpXBMbYCjvGVsEuogm1CFRfQuqcp4Jkmg33MPmjZpeCLaSZ4//fEdlWARyyXAJje90Ww+X8Dwu++R/W9/4OvAVm/oqphFFUF01gJzGKI3RLYSmGRIIFVYjVskqphnyyBY5IETslVcE2rglu6lNmtTzaVxingn6NAYK4MIXlShC+RIYqCjAvqEb+yEYmrGpC0qhHJq5u5iYFOcjPWi04xKm6kmpsc6hNTgm3+zj4s2zWA5XuGsPrAEBZvrIOTTzZmqxkhMDAczk7e+HyyGj7/ThuzDV3hHLKa/0cQu7INEStOIHplM5LXNiNjYysWb2vDsl2d3Eu248gQ9pWO4Gj1CEoUJ1HdeA4N7RfRNXAN3f1XOMS65HgDfAJjMXnaXMzT0MLcBZpQUzeEtpY5TI0tYGdpiNy0YBzckoOceB/IS3bD08kKOhrzYWdjAT19fWhp60NL1xh6RqYwMjGDpaUVHBycYe/iBjtHZ3h6ecPNzR2mpibw8HBHanIsUuKCMNrfgv/162uxEPuRwPYHBsqffxLsluQE1ahAl8CWrGUqwFUB7TuwJXmBGO8Ys99//PwjXo49QnOdFNlpiQjx98bWDWtx/vRJvH39Em9e/ICxhyQrPMBjWp5NAFzK0iWWS0MMl4Y8tzev3wHFQw72D8DPxw8hQWGoOF6Nc2cusq6bEBePv/7lT8hIz+C4SFqWUc0PxT7SMo00XVtrB3R39vGxCDVWUIvEH//wR4SHhrG+S20SlLUwPHgeFGhz9sx19Peewr69hViUvQwR4UlISlqE3NxVOHqkisG4u+ssM92mpiE+giDQrSWLWF0/uxbo3FeVr8BXaDXkZKDjCFE4SR1oFFourSWgHYC0loLMqQWYPouR1A6gukYJuopBVNPIh5QzjEr5ECrkgvkS26Upqx5grZe03XfLtF4GXlqoHT7WhYPFXThQ1Il9hR3YWyg8unSFtlN5GLH1gDiGYF8ue3Ip4KYRFHRDgLtyeyMfQhDg5m9Wsdw65KytYaabS/YwZb5C1ho6gqjjy7P0lXWgIcdCEoXZLKtBIoHuUhniie0upZ9YRfV6RA6BbiVCsyvGJzjzOEIyjyMoo5SlhYDUUvinlsA/RYxf8jF4JxRiYSJNETzjjsKDdFzlEOAS2LrEF8E5vhjOCSVwji+FU3wZHOPL4JB0HE4JZXBWOqKc4iphnyCFXZIcjmlyeGTK4Z5SBqvADZitF4APP6ULtXdNwQJsCXBJUhAzzoLHwfl/EGAn/pnG0QS2lTCJroIZg201zGKqBdjGVcMqXgq7RDkcEmVwSpLCOUUCtzQZV5h7ZSrgQ+w2u0bZTV+DkFw5KBshdnkD4pbXI76gAYkrG5G0ohHJqwhsm5G+rkUcMKxvRfYGETqTs7UDeds6WEZYtrMPy3f1Y8WeQRTsHcTK/UPIXtcIV//l0Dd1g42zJ7SM7fD5NA189M0MTJqugRm6zrx8o/+gvTLr4JlRh4XZDfDNaUHwkibEFIi//qINbViytRNr9/Vjd2EPV1xnLd0OL/84mNm6Q03PFJ99OxPffLcAk2fMwbczZmPGXHWoaehAR1cDetozYGU8C7HBdsiKXYjlWXHwcraFvvZ8BPh6wNzcGJqaWtDQ1IOegQlMzSxgZ2cHWzsH2Ng5wtLGCnYONrB3tIOZuTkMDEwRGhKCRenRKFiciLF7V/D3t6/wEzNbAbYqgJ34/gZsXz3j5ZkKcElSUMkKAnyfMdi+fvYUL5894UOJX9++YgvaycFe1qKD/LyRm52B7rZWvBobw08vXmDs0WMGXVqcPbxHQeYUYH5/fN6xXALOu3j4/UP26B4rKkFGWhaCAkLh6e6N6dOmQV9XByODo7h76xGuXrrN586jJ08hKiKGwTnANwg5i5agqaGVDynSUzPxlw/+gjWr1vF1Gp0Ej45cwujJi9wcfGB/IawsbfHRh5Mwb64moqOSkJ2Vj7TUXHh5hcDHJwJVlY3o7zvHmm4zyQtNw2hsfOfLJW8uHUOoQm3opSoeBYWV15DOS8WTBM5D4mvc/isAl0CXRwm6stoh0EhrhyBR0AzzVNcQyx0CMV4akhvKpQMsMZRU9eEY6boqplvRx4DLlrGSLgG6RXSZ1ok9hXSN1obdR9qxu5AOIU5g28FWXpxt3N+KjfuasW43JY01C7cCXZ8pAXf5FqUnd1M9lqyvRd76Wj73zVtfj8Vra5Gzto6BN1vZGkGVPeReILabRh7dghqWGlSsN36pWKYx6JKeu7gKEYsqlcBbjpDscgRnlvEw6FLbdmoJAtJKGXQJcH2SVNJCIRYmvVugeSYegztNwjG4JhyDS0IJXBJKBeAmCLB1SCqHY2IlHBOr4JREIVlSOCTJ4JAkhWOyAg6p9XDJaIB7hhxO0Ydh5LwEU+bY4g8fTFGyWxFgzgHn76v8tv8/ygcqwDWJlcIouhomMRKY8lTDNFrot5aJUlglyGCbKIddAv2NSOGcKoNrmoKdCd5ZtfDJUsA3W/TQByym5HcFovIbEbu8EXFU3VFQJ8B2JTHbJqSsaULa2maQ5StrAtjmci15O+u1+dt7sGJXL1bs6cPyPf1YumcIGduG4J