The coming era is anticipated to witness a huge rise in edge computing on the back of 5G rollout by the telecom industry. Quantum computing, on the other hand, will now be implemented and won't just be a theoretical concept.
In 2020, technologies such as cloud computing, 5G, and SaaS will the ones to watch out for in the tech space. Specifically, we have underscored four tech forecasts for the near term. Let us look at these projections.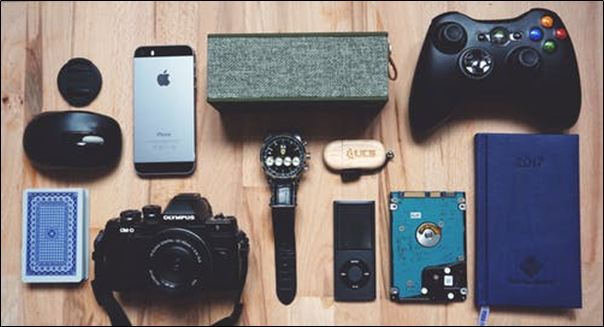 Technology in 2020 & Beyond
After a Solid 2019, Digital technology Still Has Room to Run
During 2019, digital technology consistently motivated Australian businesses, governments, individuals as well as communities to develop and transform. As the evolving technology blends with the day-to-day operations and lives of the Aussies, new and innovative ways are likely to develop that would assist in the ever-increasing productivity and will also boost the standard of living.
On top of that, the tech industry could keep touching newer heights in 2020 on the heels of the ongoing digital transformation of enterprises, propelled by soaring usage of artificial intelligence (AI) and machine learning (ML) technologies.
According to the 'Australia's Digital Pulse 2019' issued by the Australian Computer Society, the need for technology workers is expected to grow by 100,000 between 2018 and 2024. The number of technology workers is also estimated to rise to 792,000 workers. Per Austrade, the share contributed by digital technologies towards the economy of Australia is expected to reach $139 million, a rise of 75% during the period 2014-2020.
Additionally, improvements in digital mapping and hurdle identification functionalities are likely to lead to safer navigation, reduction in the number of accidents, and rise in commuter ease. With digital facilities becoming more easily available and inexpensive to the common people, AR/VR technologies have also evolved exceptionally well for the last few years. The momentum is expected to continue in the days ahead.
Cryptocurrencies & Blockchain to Shine in 2020
Per media sources, the bitcoin price is poised to increase in the coming years. A global economic slowdown might shortly come knocking at our doorstep during which the value of major currencies goes down. Nonetheless, the price of bitcoins will rise during the tough times as it acts as a hedge against any slowdown.
In 2020, blockchain technology is expected to rise out of the spectres of cryptocurrency just like bitcoin. The technology is being quickly implemented by a plethora of businesses via proper plans and schemes started by technology behemoths.
Blockchain can complete any transaction much faster than any other legacy technology in the absence of manual processing. One of the most appealing features of this technology is the secured storage assurance and communication of data through a distributed database. Furthermore, the system is transparent and incorruptible, which provides unaltered data and information.
Per media sources, the global Blockchain market is forecasted to increase at a CAGR of 42.8% for the period 2018-2023. This will lead to global revenue of US$19.9 billion by 2023. The growth will be primarily supported by Financial Technology (FinTech) companies, which are preparing to invest a part of their total investment in blockchain technology.
Quantum Computing Boom
The quantum computing market is being propelled by the increasing demand for model ability boost and simulation of complicated data.
Cognitive systems operate on traditional computers and are intended to find patterns and insights by translating huge amounts of data and information. However, in the absence of such specific patterns, these systems are not of much importance. In this scenario, quantum computers take a lead as they can deliver solutions to problems where recognizable patterns cease to exist.
Quantum computing technology is designed in a way that they can resolve crucial computational problems across a wide range of services, which includes finance, cloud security, supply chain and logistics.
Per media sources, the quantum computing worldwide market was projected to reach $93 million in 2019 and $283 million by 2024, seeing a CAGR growth of 24.9%. Further, another media source suggests that by 2030, the enterprise quantum computing revenue market on a global basis is likely to reach $9.1 billion.
Chip Market to Rise in 2020
As investors remain confident on the ever-increasing prospects of 5G wireless connectivity, requirement for chips is widely expected to rise this year. Additionally, the need of chips will keep rising driven by demand from high-end gaming and development of IoT to automation. Multiplayer video games (e.g. e-sport) require a significant number of semiconductor chips for manufacture. Further, chips, by providing the required managing power, are an important part of crypto mining for translating blockchain algorithms.
Per media sources, worldwide semiconductor sales are predicted to surge by 5.9% in 2020 as compared to a projected decline of 12.8% in 2019. Strong demand for memory chips and other semiconductor solutions, on the heels of rapid implementation of cloud computing, AI, IoT, ADAS, autonomous cars, gaming, wearables, drones and VR/AR devices, is a key growth driver.
The largest companies in the semiconductor space, including AMD, Intel, NVIDIA and Qualcomm, are expected to grow this year. However, NVIDIA is expected to lead the pack with enormous prospects in ray-traced gaming, artificial intelligence, high-performance computing, and self-driving cars.
Our Picks
At this instant, many stocks are available which appear to be attractive for future growth. However, we have highlighted three stocks that have climbed sharply in 2019 and have the capacity for further upside this year.
Telstra Corporation Limited (ASX:TLS)
One of Australia's leading telecommunication company, Telstra Corporation Limited offers a wide range of information and technology services like internet and pay television and other mobile-associated services. The company is enhancing opportunities for expertise and competencies in products and technologies that include the Internet of Things, cloud computing, machine learning and artificial intelligence and big data.
Stock Performance
Telstra Corporation has a market cap of $45.79 billion with ~ 11.89 billion outstanding shares. The company's stock was trading at $3.835 on 13 January 2020 (at 2:41 PM AEDT), down by 0.39% relative to the previous close.
The Citadel Group Limited (ASX:CGL)
Citadel Group Limited is a software and technology-based company, which provides reliable enterprise information management to enhance decision-making processes throughout the Health, Defence, National Security, and Other enterprises. In FY2019, the company reported revenues of $99.2 million, a decline of 6.9% year over year.
The company predicts an encouraging return to revenue and EBITDA in FY2020. It expects low double-digit growth in organic revenue. The company anticipates FY2020 margins to be in line with FY2019. The company deems that SaaS and software-based services revenue will witness expansion on the heels of the high implementation of Citadel 2.0 approach.
Stock Performance
The Citadel Group Limited has a market cap of $231.25 million with ~ 49.31 million outstanding shares. The company's stock was trading at $4.740 on 13 January 2020 (at 2:41 PM AEDT), up by 1.066% relative to the previous close.
Appen Limited (ASX:APX)
Founded in 1996, Appen Limited is a provider and developer of data solutions for artificial intelligence and machine learning applications. The company has greater than 180 distinctive languages with a robust control in the AI-based data annotation platform in the industry.
For the half year ended 30 June 2019, Appen Limited's revenues rose 60% year over year and came in at $245.1 million. Relevance revenue soared 48% during the period to reach $193.7 million. Underlying EBITDA was $46.3 million, up 81% year over year.
Stock Performance
Appen Limited has a market cap of $2.81 billion with ~ 121.11 million outstanding shares. The company's stock was trading at $23.820 on 13 January 2020 (at 2:41 PM AEDT), up by 2.496% relative to the previous close.
---
Disclaimer
This website is a service of Kalkine Media Pty. Ltd. A.C.N. 629 651 672. The website has been prepared for informational purposes only and is not intended to be used as a complete source of information on any particular company. Kalkine Media does not in any way endorse or recommend individuals, products or services that may be discussed on this site. Our publications are NOT a solicitation or recommendation to buy, sell or hold. We are neither licensed nor qualified to provide investment advice.