Summary

Oil prices were on the move with the onset of the COVID-19 pandemic, affecting the business of many Australian companies.
With disruptions in the demand market, With M&As to shrink focus on core and profitable operations or expand capacity.
In Australia, few stocks from the oil and gas industry have been in focus due to M&A proposals and deals.
The global oil and gas market crashed in 2020 as demand plummeted because of COVID-19 pandemic. However, the global oil and gas sector gradually recovered in the 12 months. At the end of May, crude oil prices surged above 35% in one year. Now even OPEC has decided to release more oil to meet the rising global demand.
Meanwhile, the Australian government has staked the energy market as its catalyst for pandemic recovery. However, the ASX energy sector is still far below its pre-pandemic glory, leading to a rising trend of M&A activities in the sector.
Why do Oil and Gas companies go for Mergers and Acquisitions?
The oil and gas prices impact the profits of producer companies and their aligned value chain firms. As a result, national leaders have been trying their best to boost price discovery. For example, in January, the Federal Government joined hands with the east coast liquefied natural gas (LNG) producers to uphold domestic gas prices and keep them competitive until 2023.
Still, Australian companies in the Oil and Gas industry have focused on what is in their hands. They have been seeking upstream and downstream mergers and acquisitions to enhance capacities.
Image Source: Copyright © 2021 Kalkine Media
Further benefits of M&As in oil and Gas sector -
Combining assets and resources helps in cost-cutting and combined upscale to borrowing capacities to produce positive cash flow even during turbulent times.
Companies can reach better market caps gaining better competitive positions compared to smaller firms.
M&As bring an opportunity to sell loss-making segments.
Combined or taken over, firms can focus strategic assets only on core business.
Suggested Read: How crude oil dynamics influence the upstream and downstream sectors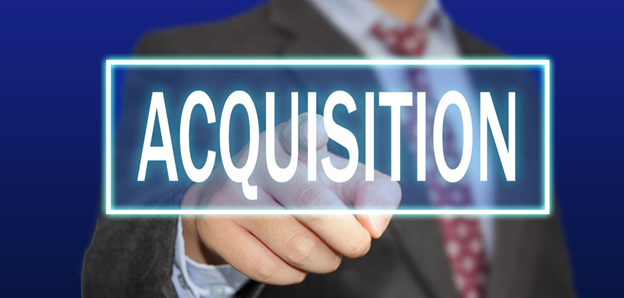 Image Source: © Airdone | Megapixl.com
How are M&As shaping the Australian oil and gas industry?
Takeover and Acquisition bids are the hot potatoes for Australian investors, in the oil and gas industry. A few related developments during the first half of 2021 are listed below –
Though the bid got rejected by OSH, STO has approached OSH board for talks again. The merger is expected to be synergistic in supporting the development of crucial LNG projects. It would create an unrivalled regional champion of size and scale. It would give the merged entity a better pool of rich assets across Australia. Strong ESG credentials and a robust balance sheet would even provide greater access to debt and equity capital.
On 7 July 2021, Woodside Petroleum Limited (ASX:WPL) completed 100% acquisition of interests of FAR Senegal RSSD in the Rufisque Offshore, Sangomar Offshore and Sangomar Deep Offshore. Sangomar is resource rich and expected to deliver production and revenue for Woodside up to 2023.
In March, the natural gas-focused Senex Energy Limited (ASX:SXY) successfully sold its Cooper Basin business to Beach Energy Limited (ASX:BPT), in a deal worth A$87.5 million. With the deal's completion, SXY wanted to focus on developing its Surat Basin natural gas assets. It had said that it would utilize funds from the deal to advance its high-return, long-life, low-cost natural gas assets in Queensland.
Back in February, Beach Energy sold its existing petroleum production infrastructure and petroleum retention license to its wholly-owned subsidiary Red Sky Killanoola Pty Ltd. The subsidiary focused on oil production and investigating the Killanoola project area to map enhanced oil recovery techniques.
Suggested Read: 10 ASX-listed O&G stocks under the spotlight as oil prices heat up