Summary

Crude oil prices are rallying after the failure of OPEC+ talks increase acute supply shortfall concerns.
OPEC+ had proposed to increase output from August to December 2021 and extend remaining cuts to end-2022 instead of ending in April 2022; however, the UAE rejected the idea of extending output curbs.
In the absence of an agreement, the OPEC+ alliance could keep tighter restraints on output.
Crude oil prices have touched their six-year highs after OPEC+ called off oil policy meeting early this week.
The group failed to reach an agreement on production policy for August and beyond, as the UAE rejected a proposal led by Saudi Arabia and Russia to extend output curbs for eight months. Upset about a low baseline, the UAE is seeking a higher baseline production compared to the current level.
With no agreement, the current production limits of the organisation will remain in place. This means that there will no vital extra supplies in the market to meet the rapidly increasing demand with global economic rebound.
Good Read: How does OPEC Control crude oil prices?
On that note, let us look at 10 ASX-listed companies from the oil & gas space.
Woodside Petroleum Limited
Established in 1954, Woodside Petroleum (ASX:WPL) is the largest natural gas production company in Australia.
The company is engaged in the exploration, development, and production of hydrocarbons. WPL, which has a global customer base, offers crude oil, natural gas, and other petroleum products.
Since 1989, the company has delivered 6,000 LNG cargoes globally.
Santos Limited
Santos Limited (ASX:STO) is an energy sector player engaged in the exploration and production of petroleum. The company also deals with the marketing of crude oil, condensates, liquid petroleum, naptha, etc.
Santos is the largest domestic gas supplier in Australia, aided by a portfolio of high-quality liquefied natural gas (LNG), pipeline gas and oil assets. The company aims to become a leading LNG supplier in Asia-Pacific.
Source: © Dpsfotogmailcom | Megapixl.com
Good Read: How is crude oil extracted?
Oil Search Limited
Oil Search Limited (ASX:OSH) has been the largest oil player in Papua New Guinea (PNG) since 1929. The group holds significant interests in the PNG LNG Project (operated by ExxonMobil PNG Limited).
OSH has positioned itself as a long-term, low-cost oil and LNG producer.
Ampol Limited
Source: © Microvone | Megapixl.com
Ampol Limited (ASX:ALD), formerly known as Caltex Australia, is a market-leading fuels and retail business in Australia, aided by strategic infrastructure and customer positions. It is the largest transport fuels company listed on the Australian Securities Exchange.
ALD has expanded its national and international footprint. It has operations in Singapore and New Zealand. The company operates approximately 19 terminals, 800 controlled retail stores, 89 depots, and five major pipelines in Australia.
Don't Miss: Why are crude oil prices on fire in 2021?
Viva Energy Group Limited
Viva Energy Group Limited (ASX:VEA) is a leading energy sector company, operating the Geelong Refinery. The company has a network of pipelines and fuel import terminals across Australia.
Using its extensive national and international supply chains, the company manufactures, imports, blends and supplies fuels, lubricants, solvents and bitumen.
The company contributes to nearly 25% of Australia's fuel requirements and more than 50% of Victoria's fuel requirements.
Beach Energy Limited
Founded in 1961, Beach Energy Limited (ASX:BPT) is an Australia-based ASX 200-listed energy player. The company is engaged in oil and natural gas exploration and production operations.
The company has a diverse portfolio with onshore and offshore oil and gas projects in New Zealand and Australia. It is a key supplier to the Australian east coast natural gas market.
Karoon Energy Limited
Karoon Energy Limited (ASX:KAR) is engaged in the exploration and production of oil and gas. The company, with a global customer base, has several business units in Australia, Peru, and Brazil.
KAR aims to be an agile and sustainable global energy company. With its focus on creating value for shareholders and the broader community, the company envisions to transform into a global exploration and production entity.
Strike Energy Limited
Strike Energy Limited (ASX:STX) is an Australia-based company aiming to become a low-cost onshore gas producer. The company targets to achieve carbon neutrality by 2030.
STX holds a prominent position in Perth Basin's Permian Gas Fairway, which has the potential to become one of the country's largest onshore gas resources.
Also Read: What are the factors that influence global crude oil prices?
Senex Energy
Senex Energy (ASX:SXY) is an oil & gas exploration and production company with significant interests in the Cooper and Surat basins.
The company is advancing various gas projects, including the Western Surat Gas Project and Project Atlas in Queensland. The assets are considered to be Australia's most prolific onshore energy regions with great potential.
Cooper Energy Limited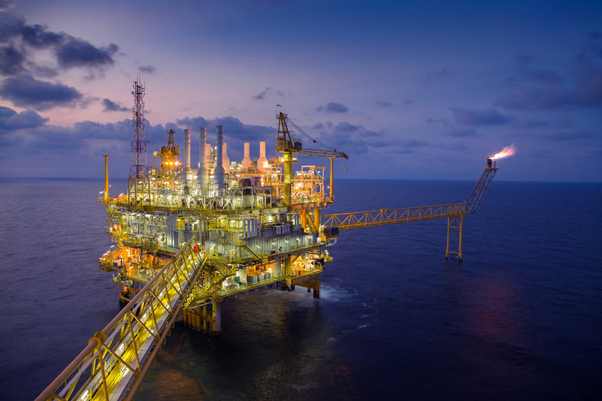 Source: © Pichitbo | Megapixl.com
Cooper Energy Limited (ASX:COE) is engaged in the discovery, commercialisation and sale of gas to south-east Australia. The company is focused on low-cost oil production in the Cooper Basin, with nearly 0.2 million barrels per annum production from its operations.
Gas accounts for most of the production, revenue, sales, and reserves of the company. The company has a growing portfolio of gas supply contracts.