Summary

The upcoming Australian budget is expected to mark the onset of Australia's exit from its recovery phase and the foray into a high-growth economy.
The budget deficit is reported to be around AUD 150 billion, much lower than the previously forecasted deficit of AUD 213.7 billion.
Increased commodity prices, including that of iron ore and high recovery in the employment arena are key factors strengthening the Australian economy.
Marking the next phase of the Australian recovery, the budget deficit is expected to decrease given the high-speed economic recovery of Australia.
Treasurer Josh Frydenberg stated that the economy is set to report a record budget deficit in the current period. This is expected to be much lower than what had been initially anticipated, owing to the fast recovery from the pandemic induced recession and economic slowdown.
The 2021 budget will be announced shortly today, 11 May 2021. Treasurer Josh Frydenberg is expected to unveil the upcoming stance on job promotion and economic growth, all this with an expected deficit of AUD 155 billion looming in the background.
ALSO READ: Australia Federal Budget 2021: Here are nine things to know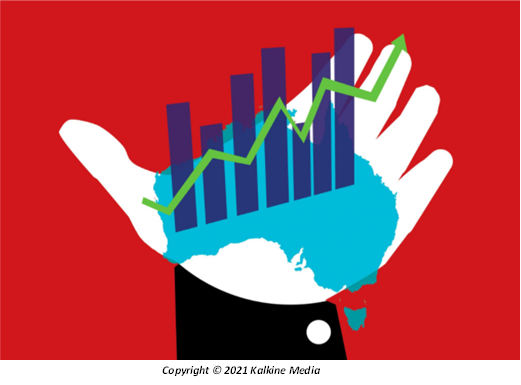 A Soft Landing For Deficit
The budget deficit is projected to be billions lower than what was previously feared. Despite a budget deficit that is expected to go as high as AUD 150 billion, Treasurer Josh Frydenberg stated that government would not tighten its hands on economic spending.
The Government's October deficit forecast for the year ending June 30 stood at AUD 213.7 billion. This improvement may roll over to the next year when the deficit is expected to drop by further AUD 50 billion from AUD 112 billion estimated in the October budget.
Surging iron ore prices have enabled the heavily export dependent Australian economy to get back on its feet. Revenue from iron ore exports enabled the government to keep the fiscal channel open in even when things were distressed. The job creation policies adopted by the government were also facilitated by this revenue.
Signs Of Recovery
Major green signals pointing to increased recovery have been observed in the economy-
Labor market recovery has been visible with a 3.4% drop in unemployed people observed from February 2021 to March 2021.
The unemployment rate stood at 5.6% in March 2021, much lower than the Treasury's previously predicted value of 7.5%.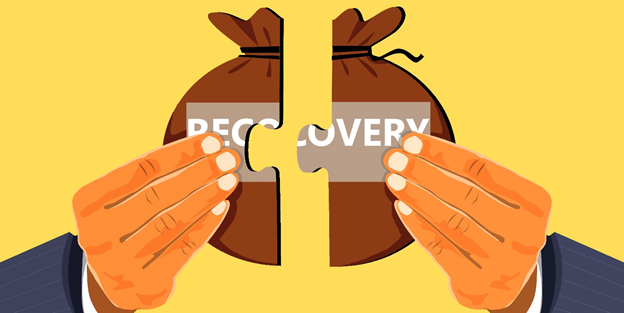 Copyright © 2021 Kalkine Media
Additionally, commodity prices have picked up much higher than had been expected in the last year. This has boosted the tax revenue. Prices of iron ore, gold and copper have picked up, indicating increased economic activity ahead. Iron ore prices went as high as USD 200 per tonne, contrary to the Treasury's expectations of a fall to USD 55 per tonne.
The Reserve Bank has laid out yet another forecast of 5% growth rate in 2021/22 based on these improved figures. Previously, this RBA forecast stood at 3.75% while the Treasury's forecast for the period was even lower at 3.5%. Unemployment rate is expected to drop further down to 5% by the end of the year, as stated by the RBA.
RELATED READ: Unemployment Numbers Could Increase by ~150K after the end of JobKeeper
A "Jobs Budget" Enroute?
Treasurer Frydenberg stated that the upcoming budget could be touted as a "jobs budget". The budget is expected to bring in improved forecasts in the coming month. Focus would be given towards spending on aged care, women's security, mental health as well as infrastructure. An extension of the Low and Middle Income Tax Offset may also be on the cards.
The current year's expected deficit appears trivial considering the budget deficit of AUD 213.7 billion announced last year. This was the biggest budget deficit announced since World War Two and came at a time when the Australian economy was still in recession.
Australia's net debt is expected to stand at a massive value of AUD 750 billion in 2021/22. This would form 37% of the Gross Domestic Product, lower than the previous government estimate of 39.3% announced in December 2020. A historic high of AUD 875 billion could be expected forming the peak of what is currently debt mounting at a decreased rate.
A sum of AUD 278 million is expected to be shelled out for women's health in the soon-to-be announced budget. Additionally, spending on childcare is expected to go up to AUD 1.3 billion in a move to encourage women to get back to work. Hydrogen, carbon capture projects are expected to benefit from government spending worth AUD 420 million in these sectors.
RELATED READ: Federal Budget 2021 to breathe new life into Australia's aged care industry
Budget Announcement Set to Bring Clarity
Major revelations can be expected from the budget announcement including when international borders may open. Additionally, the government would also shed light on its assumptions on the vaccine rollout, border closures and containment measures.
Copyright © 2021 Kalkine Media
However, international borders are not expected to open anytime soon with Treasurer Frydenberg speculating that border could open sometime in 2022. No boosts to the tourism sector are expected as of now. Additionally, speculations are rife regarding increased consumer confidence leading to a boost in consumer spending post the 2020 lockdown. Individuals remain well-positioned with high savings to carry out increased spending in the coming months.
The budget is aimed at keeping people safe and at keeping their jobs safe, as stated by the Minister of Finance Simon Birmingham. Considering the circumstances across the globe, Australia remains resilient and well placed to look beyond its recovery phase.
The government remains optimistic regarding the incentives it provided in October last year. These incentives are expected to bring in increased investments as is much needed for a country to bid adieu to its recovery phase. This could be the impetus required for increased economic growth and productivity.
INTERESTING READ: Federal Budget 2021: jobs, infrastructure in for major boost