Summary

Australia is all set to announce its federal budget 2021-2022 today to accelerate the recovery from the COVID-19-led economic instability.
The budget is expected to focus on aged care, with considerable support for women health, childcare, disability, and mental health.
The government has also disclosed it will commit more than AU$10 billion to the aged care industry over the next four years.
The 2021-22 federal budget is likely to inject billions of dollars into the Australian economy as the government tries to strengthen the country's economic recovery after the recession witnessed last year. Treasurer Josh Frydenberg will deliver the budget at 7:30 PM AEST.
Australia is considering an AU$10 billion package in the aged care industry to be delivered over four years. This will be the most important investment in aged care in Australia's history.
Furthermore, the government has already announced an AU$354 million women's health package on Mother's Day. With a massive financial boost from the government, the aged care industry is likely to flourish in the future. Besides, the budget will also focus on women's health, childcare, disability, and mental health.
MUST READ: Australia Federal Budget 2021: Here are nine things to know
Source: © Noracarol | Megapixl.com
Let us discuss the federal package for the aged care space-
Substantial package anticipated for the aged care industry
The 2021-22 budget is expected to include AU$10+ billion worth of support for the aged care industry, with the funds spread over four years. The aged care package would focus on training aged care workers and increasing funding for people with mental health issues and other disabilities.
These aspects will ensure that aged care is more accessible and available for as many people as possible.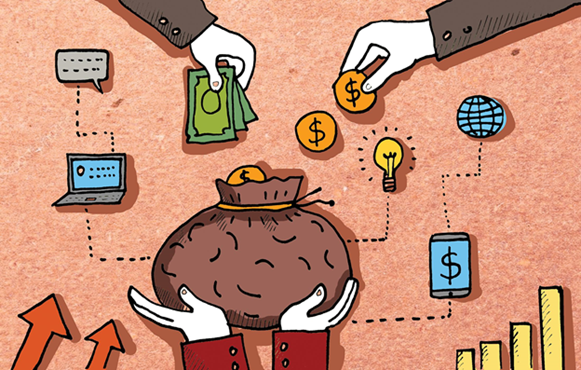 Source: Copyright © 2020 Kalkine Media
Furthermore, the package will include the funding for boosting the safety and quality standards, increasing the availability of home care packages, and guaranteeing the sustainability of private aged care service providers.
An essential part of the package would be a major workforce initiative intended to address the persistent skills and staffing shortages seen in the aged care space.
Some ASX-listed aged care stocks that would likely benefit from the federal budget 2021-2022 include-
Japara Healthcare Limited (ASX:JHC) is one of Australia's largest and highly recognised retirement living and residential aged care providers. The Company is a leader in providing dementia care. Today, JHC shares were trading at AU$1.010, up 1.000% at AEST 2:07 PM. The Company has delivered an impressive 47.45% return in the last three months.
Estia Health Limited (ASX:EHE) is a leading aged care service provider in Australia. The Company is engaged in offering aged care assistance via its owned and leased residential facilities in Australia. EHE shares were trading at AU$2.520, down 0.396% at AEST 2:07 PM. The Company has delivered a 38.46% return in the last three months.
Regis Healthcare Limited (ASX:REG) provides its services through aged care homes, home care and retirement villages. Regis provides homes to more than 6,000 Australians. REG shares were trading at AU$2.170, down by 1.364% at AEST 2:08 PM. The Company has delivered a 17.30% return in the last three months.
INTERESTING READ: Morrison government to invest additional $1 billion in aged care sector
Significant AU$354 million support package for women's health
The Australian government announced an AU$354 million health package for women on Mother's Day, including funding for breast cancer, cervical cancer, and reproductive health. The budget also aims to provide support for premature birth and defeating the challenges concerning premature birth with AU$13.7 million allocated to the APBPA (Australian Preterm Birth Prevention Alliance).
GOOD READ: