Summary

Australia's federal budget update is due today, wherein Treasurer Josh Frydenberg will reveal the plans to boost jobs and economic growth.
The Federal Government's infrastructure dedication and details of key new infrastructure projects will be closely watched.
Mid-day on 11 May 2021, the ASX 200 Real Estate index, XRE, was trading down by 0.8% and has generated a return of ~24% in the past 1 year.
The property market experts believe that accelerating investment in infrastructure is crucial to encouraging Australia's economic recovery in the years to come. Interestingly, Australia's property market is in full flight, with its positive momentum contributing to strong listings growth.
Copyright © 2021 Kalkine Media
With Treasurer Josh Frydenberg expected to deliver a big spending 2021-22 budget today, the property and infrastructure sector is waiting for all the perks and incentives to fall into its lap. To persistently pave the road to Australia's recovery from the economic upheaval triggered by COVID-19, today's budget is likely to be one of the most important ones in the nation's history.
MUST READ: Australia Federal Budget 2021: Here are nine things to know
What to expect in today's budget?
Australia has depicted stronger-than-expected rebound from the COVID-19 crisis. The Government is likely to focus on job creation that can drive economic growth. This remains a challenge as the global outlook is still quite uncertain. Once jobs are taken care of, the budget might focus on repairing the nation's bank balance.
Additionally, today's budget is expected to feature improved expenditure on women, aged care, disability, childcare, and mental health. Tax offsets for the low as well as middle-income earners is also a possibility.
GOOD READ: ASX 200 today: What's in store for Australian market ahead of budget 2021-22?
Why is today's budget significant for housing and infrastructure?
Notably, today's budget is expected to include new measures aimed to make Australian housing much more accessible. A superannuation-style scheme to support first home buyers saving for a deposit can be augmented. So much so, first-home buyers might be able to release A$50K from their super funds (if they plan on living in the properties that they purchase with the money).
ALSO READ: Is Australian Property Market Getting out of Control?
Besides, there could be an extra 10 K spots on a home loan guarantee scheme. This will enable eligible first home buyers to build/buy a new home with no more than a 5% deposit.
The budget is likely to include a substantial increase to the Fed's A$100 billion, ten-year infrastructure plan.
RELATED READ: Will Australia's Housing Prices Take a Breather Anytime Soon?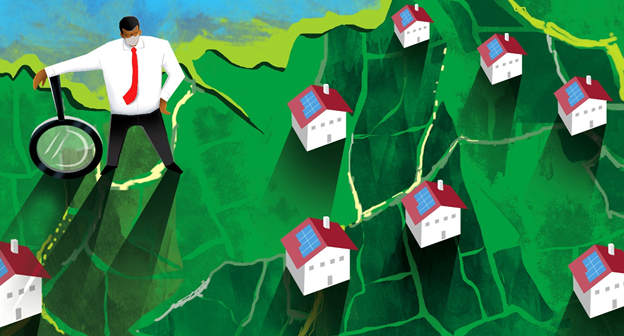 Copyright © 2021 Kalkine Media
How are property stocks faring?
Mid-day on 11 May 2021, the ASX 200 Real Estate index, XRE, was trading down by 0.8%. It has generated a return of ~24% in the past 1 year.
Let us look at a few latest updates on the following property stocks-
APD was trading up by a whopping 47.5% at 1 PM AEST and quoted A$0.9 on 11 May 2021. The stock uptick was possibly catalysed after a market update revealed that the Company has entered a scheme implementation deed with Dexus (ASX:DXS).
It has been proposed that Dexus' subsidiary will acquire APN Property for a cash consideration worth 91.5 cents per stapled security. This will be done via a scheme of arrangement as well as a trust scheme.
The combination of the two businesses may provide growth opportunities for the business, its underlying funds, investors, and team members, says Chairman Mr Chris Aylward.
APD's securityholders will have the opportunity to vote on the schemes around mid-July 2021.
A global property group, Goodman has been expanding at a strong rate over the last few years because of its high quality portfolio.
The Company revealed its strong operational performance in Q3 21 last week, with the following highlights, as on 31 March 2021-
A$52.9 billion total assets under management.
A$9.6 billion of development work in progress.
3% like-for-like net property income growth exclusively in managed partnerships.
98% occupancy across the partnerships.
The Company has reaffirmed its FY21 operating profit forecast of A$1.2 billion. This represents an EPS growth of 12% on FY20. Besides, the development workbook stands at A$9.6 billion and is expected to be higher in June 2021.
GMG traded at A$19.1, down by 2.2% at 1:26 PM AEST on 11 May 2021.
As the clock is ticking for the federal budget, it will be interesting to watch how the property markets and stocks would respond. Constant vigilance of evolving trends, research and in-depth technical analysis should be duly practiced before making any investment decision.
INTERESTING READ: Experts Bump Up 2021 Global GDP Forecasts on Recovery Hopes