Highlights

New Zealand's electricity giant, Contact Energy, produces nearly 80% of its electricity from sustainable resources like hydro, wind, etc.
Based in Wellington, the Company's majority ownership stake lies with the public.
CEN delivers a power-packed FY21 performance, rewarding its shareholders with 21 cps as a dividend.
Contact Energy Limited (NZX:CEN;ASX:CEN) is New Zealand's famous electricity producer, supplying natural gas and LPG to its customers. It also provides broadband services across the country. The Company generates around 80% of its electricity from renewable sources.
Must Read: Here's a glance at the top 10 NZX 50-listed companies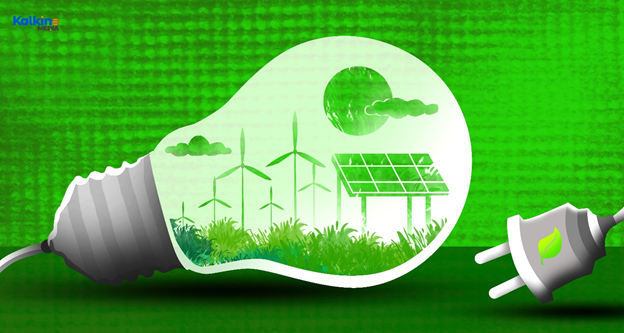 Source: Copyright © 2021 Kalkine Media
Does the NZ government have any stakes in the Company?
When established in 1995, Contact Energy was a state-owned company. In 1996, it had acquired ECNZ's assets, i.e., Electricity Corporation of New Zealand. However, in 1999, the Company become publicly listed, offering 60% of its shares to the public.
As per January 2021 report, Contact Energy's biggest shareholder is BlackRock, Inc., with an interest of 12% in the Company, followed by 5.5% and 5.0% ownership stake held by the second and the third largest shareholders.
Here, it must be pointed out that the top 25 shareholders collectively own less than 50% of the stake, thereby indicating that no single individual has a majority ownership interest.
Related Read: A peek into the 5 most traded NZX stocks on Friday
On the other hand, the public, which generally comprises retail investors, has 59% of the Company's shares. Such a huge ownership interest gives the retail investors the power to give decisions regarding the appointment of directors, acquiring businesses, executive compensation, dividend payout ratio, etc.
Where is Contact Energy situated?
Headquartered in Wellington, Contact Energy owns and manages 11 power stations across the country. Some of its stations comprise Ohaaki, Ahuroa and Stratford in Taranaki, Whirinaki in Hawke's Bay, Poihipi and Te Rapa in Waikato, among others.
Announcement of a new strategic partnership with Genesis Energy
CEN has recently entered into a long-term strategic partnership with Genesis Energy (NZX:GNE; ASX:GNE), wherein the former would supply renewable electricity for 15 years to the latter.
The deal would commence from 2025 and the other financial details pertaining to the agreement remain confidential.
Related Read: Genesis Energy (NZX:GNE): How is the Company tapping into solar power?
A glance at the Company's FY21 performance
Recently the Company has declared a solid financial performance for FY21, wherein its EBITDAF grew by 24% on pcp and clocked NZ$553 million towards the end of the 12-month period ended 30 June 2021.
Also, its profit was recorded at NZ$187 million, up 50% when compared to the previous year.
Rob McDonald, the Company's Chair, has attributed CEN's strong performance to the Company's decisive channel management and its refreshed business strategy, thereby navigating successfully amid the short-term issues pertaining to low rainfall, gas supply challenges, etc.
Contact Energy has declared an impressive dividend of 21 cps, which would be distributed to its shareholders on 15 September.
The Company is committed to playing an important role in the nation's transition to a low-carbon future and would continue to look forward to new growth opportunities and expanding its customer base.
Also Read: 5 NZX stocks with above-5% dividend yield to explore in August
Bottom Line
The electricity jumbo, Contact Energy, with a clear strategy, equipped with a robust balance sheet and high-quality assets, is all set for the future and would continue to play a crucial role in the nation's energy requirements.
On 25 August, at the time of writing, Contact Energy was down by 0.60% at NZ$8.290.