Highlights

Genesis Energy is keen to add solar energy to its diversified portfolio comprising hydro, thermal, geothermal and wind energy generation.
As per its Future-gen strategy, the Company is planning to enter into a joint venture with some of the biggest international solar developers.
It has entered into a long-term strategic partnership with Contact Energy to supply renewable energy.
Auckland-based Genesis Energy Limited (NZX:GNE; ASX:GNE) is one of New Zealand's leading companies which supplies electricity, natural gas, as well as LPG to its customers. Being the largest energy retailer across the Kiwiland, the Company boasts a varied portfolio of thermal and renewable energy generation assets.
In its latest report, the Company has hinted at including solar to its variegated renewable generation portfolio, thereby tapping this cleaner and greener energy source of tomorrow.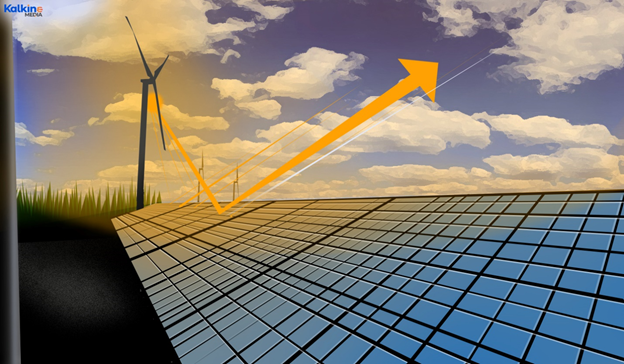 Source: Copyright © 2021 Kalkine Media
GNE plans to enter into a joint venture with large global solar developers
As a part of its Future-gen strategy, Genesis Energy is constantly in touch with some of the biggest global solar developers and is planning to enter a JV. The said arrangement would help in delivering around 500MW of solar energy in the coming five years, thereby generating around 750GWh per year to power 100K houses or around 180K electric vehicles every year.
To ensure sustainability and future flexibility, the above-mentioned JV would also contemplate on battery energy storage solutions.
It is noted that the projects pertaining to solar energy generation are likely to be based in North Island.
Do read; Why These 4 NZX Stocks Are Drawing Investors' Attention Today- GNE, WBC, RBD, MFB
Genesis Energy and Contact Energy enters into a 15-year strategic partnership
In another major update, Genesis Energy has entered into a long-term renewable electricity agreement of strategic importance with Contact Energy (NZX:CEN; ASX:CEN) to supply renewable electricity to the former.
The agreement, which will start from January 2025 for 15 years, would greatly help Genesis to deliver its commitment to remove a minimum of 1.2m tonnes of yearly carbon emissions by 2025, which is a part of its Future-gen strategy.
A quick read; Meridian and Contact Energy join hands for 'biggest' green hydrogen plant
Future-gen strategy emphasises on renewable energy generation
The prime objective of GNE's Future-gen strategy is to systematically substitute thermal generation with renewable energy generation by 2030. The Company is actively exploring options related to renewable energy development.
For instance, it recently entered into PPAs (Power Purchase Agreements) with Tilt Renewables Limited (NZX:TLT; ASX:TLT) for the establishment of Kaiwaikawe Wind Farm by 2024. Another such agreement for a renewable generation was made with Waipipi wind farm based in South Taranaki, thereby generating 455GWh per year.
Related read; Five Interesting NZX Stories To Watch Out For Today—TAH, MEE, NPH, SCL and TLT
Price movement of GNE
On Monday, 9 August, GNE opened the week with a share price of NZ$3.38 and closed at NZ$3.32, dipping by 1.78%. It traded flat on 10 August, priced at NZ$3.32, at the closing bell.
However, the Company gained 2.11% on 11 August and closed at NZ$3.39. On 12 August, at the market close, the energy company remained unchanged at NZ$3.39.
On 13 August, at the time of writing, Genesis Energy was trading down by 0.44% at NZ$3.375.
Solar energy: a sustainable energy source for cleaner tomorrow
As per Marc England, Genesis Energy's CEO, the Company has the outlook to diversify its energy portfolio, with an addition of solar energy comprising wind, hydro, thermal and geothermal.
As GNE remains committed to transition to renewable sources of energy, to add value and sustainability to its portfolio, the Company is looking to build solar projects on a large scale across New Zealand, keeping in mind the requisite selection of equipment, risks pertaining to transmission connection, cost efficiencies, etc.
Related read; Are NZ companies thinking of investing in solar energy?
Bottomline
With a continuous increase in the demand for substituting thermal electricity with other sources of renewable electricity, Genesis Energy is paving the way for the use of sustainable sources of energy and is considering a huge range of options available.