Summary

Alibaba's revenues up 64% YoY to US$28.6, with adjusted earnings of US$1.58 a share.
Loss of US$1.1 billion due to penalty of US$2.7 billion in antitrust probe by Chinese regulators.
The company plans to invest more in growth-oriented initiatives this year.
Chinese conglomerate Alibaba Group Holding Ltd. (NYSE: BABA) on Thursday reported revenue growth of 64% YoY to RMB187,395 million (US$28,6 million), with adjusted earnings of US$1.58 a share in the quarter ended March 31, 2021.
Active consumers on its China retail marketplaces surged to 811 million in the 12-month period ended March 31, 2021, compared to 32 million for the same period ended December 31, 2020.
Globally, its annual active consumers reached one billion during the period.
Alibaba CEO Daniel Zhang described the achievement as a historic milestone. He said the company's strong business fundamentals helped achieve a record US$1.2 trillion in gross merchandise value.
Exuding confidence on the Chinese consumption economy in 2021, Mr. Zhang said that the next phase of digital acceleration in the China which help drive growth.
Also Read: Renewables Get A Jumpstart After Biden's US$2.8bn Wind Project

Alibaba's operational loss was US$1,170 million after a US$2,782 million fine imposed by the market regulator in an antitrust charge. Adjusted EBITDA rose 18% YoY to US$4,563 million.
The stock was trading at US$206.775, up 0.34%, at 5:06 pm ET in afterhours trade on May 13. The share price declined by 9% year-to-date.
The company is looking to ramp up its businesses after the setback from the antitrust investigation. The year 2020 has been a challenging year for the e-commerce giant as it had to confront issues on multiple fronts from Covid-19 pandemic, antitrust investigation to tough competition.

Also Read: What's Next for Xiaomi After US Ban Revoked?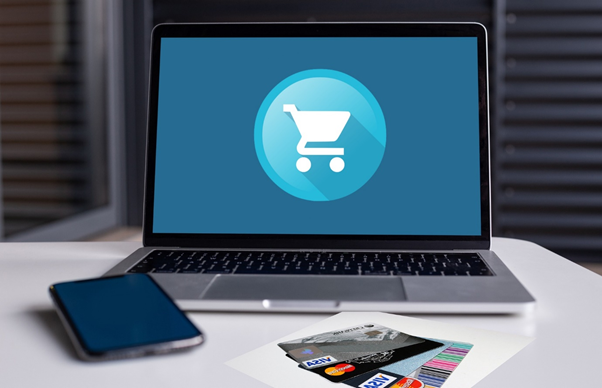 Source: Pixabay

Also Read: Tesla Eyes Entry Into Multimillion-Dollar US Renewable Market


The company hopes to expand its cloud computing and logistics business, which contributed around 14% of the total sales, this year that will help offset the loss in the coming months. Alibaba saw 74% growth year-on-year in its core commerce business, owing to the increase in online orders.
Cloud computing, digital media, and innovation initiatives contributed 37%, 12%, and 18% growth, respectively. The company said it will spend more on growth initiatives like innovation centric initiatives and value creation for its customers for future growth and profit.
According to the National Bureau of Statistics, China's consumer market was worth US$6.4 trillion for the 12-month cycle ended March 31, 2021. Alibaba's core businesses in the retail sector include marketplaces, consumer services, and digital media and entertainment platforms.

Also Read: Amazon Dodges US$300 Million EU Tax Order