Bitcoin has been the top performing asset of the year 2020 with its blistering price run being primarily supported by large institutional purchases. It has delivered a superior price return of more than 230 per cent on a YTD basis, outperforming all major asset classes with a considerable margin.
To Know More, Do Read: Bitcoin At an All-Time High Outperforming All Asset Classes, Why are investors Gung-ho?
Apart from that, DeFi-based opportunities in the market has provided a good use case for the blockchain technology. The rapid adoption of digital based business models during the pandemic-stricken year has further pushed investors to look at blockchain and cryptocurrencies with a new set of eyes.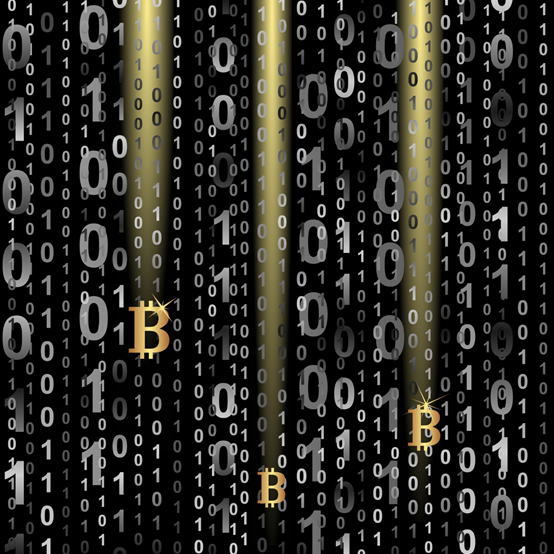 Image Source: Megapixl
To Know More, Do Read: DeFi Led Sentiments Keep Bitcoin Afloat
Many hedge funds and prominent investors such as Paul Tudor Jones, Twitter CEO & the founder of Square- Jack Dorsey, and Michael J. Saylor have turned towards the digital asset in 2020 with many funds such as MicroStrategy of Michael J. Saylor still increasing their holdings.
Recently, the Nasdaq-listed fund – MicroStrategy had added ~ 29,646 Bitcoins for USD 650 million, taking the total holdings of the fund to ~ USD 1.125 billion. The cryptocurrency has been under a price rush over such large institutional buying and public participation.
Not just institutional purchases, an increased interest of some celebrities have also drawn the attention of market particpants this year with many such as Maisie Williams, Snoop Dogg, and Ashton Kutcher making inquiries concerning the investment in Bitcoin.
To Know More, Do Read: Hedge Funds to Hollywood Celebrities Fancy Bitcoin
Image Source: Megapixl
Apart from that, year 2020 has marked higher acceptance for Bitcoin as a mean of financial transaction with many businesses and prominent payment platforms such as PayPal deciding that they would integrate the cryptocurrency transaction in their wallets.
Furthermore, the market anticipates that as DeFi-application and other use case of cryptocurrencies grows, many more businesses will validate them as a method of payment, which is keeping the digital currency buoyant.
Certain scenarios emerging is also supporting the market anticipation of higher acceptance for Bitcoin, which is providing a cushion to the currency. For example, SpaceX and Tesla CEO Elon Musk had recently engaged in a twitter banter over a series of Tweets with Michel J. Saylor about large Bitcoin transactions, which concluded with Mr. Saylor advising Tesla CEO to transfer his company's balance sheet from dollars to Bitcoins.
However, while the currency had witnessed its sharpest run since its downfall in 2018; year 2020 has also given crypto investors some shockers, dragging the attention to the high volatility feature of this emerging asset.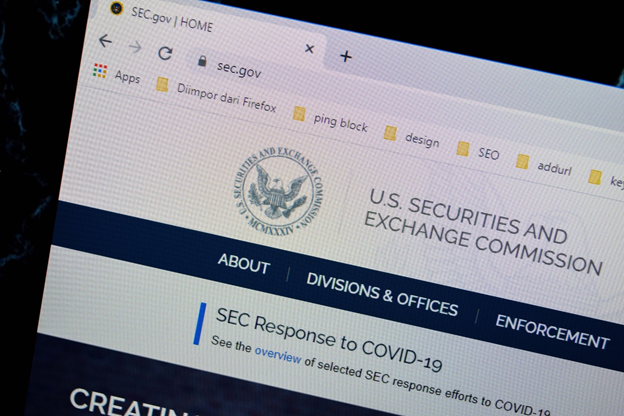 Image Source: Megapixl
In the recent past, the United States Securities & Exchange Commission (SEC) had filed a civil suit against Ripple Labs Inc., for violating the investors-protection laws and running USD 1.3 billion of unregistered offering tantamount to selling unlicensed stocks.
To Know More, Do Read: SEC Files Lawsuit Against XRP, How is the Crypto Space Panning Out?
The lawsuit by SEC resulted in XRP facing a lot of heat and investors dumping the currency. Bitwise 10 Crypto Index Fund liquidated its position in XRP and Coinbase decided to delist the same ahead of its IPO.
To Know More, Do Read: Another Shock for Ripple Investors, Coinbase to Suspend XRP Ahead of IPO
However, while the end of the year has brought some negative news over the cryptospace, the year of low interest rate, a lot of quantitative easing, and economic drop-off has prompted many large investors to look for alternative assets, leading to an impeccable rally in the currency during the year 2020.