XRP is once again in the news after cryptocurrency exchange – Coinbase Inc. said that it would suspend the trading of XRP in the wake of a recent lawsuit filed by the United States Securities and Exchange Commission (SEC).
To Know More, Do Read: SEC Files Lawsuit Against XRP, How is the Crypto Space Panning Out?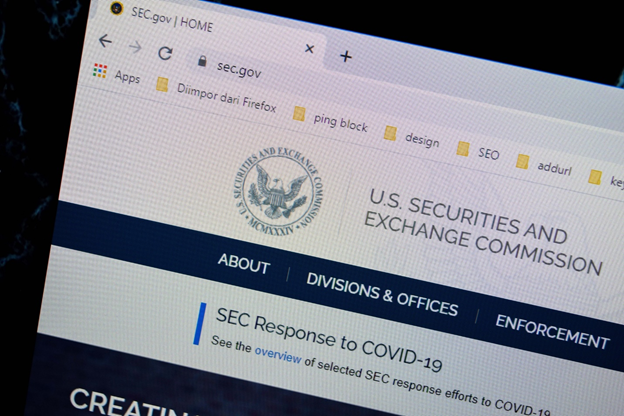 Image Source: Megapixl
The move from Coinbase came ahead of its plan to go public. Recently, Coinbase notified the market about its intention to go public through a short-blog on its website, in which, the Company mentioned that it has confidentially submitted a draft registration statement on Form S-1 with SEC.
The Form S-1 is anticipated to become effective post the completion of a pending review by the U.S. market regulator.
While many players within the crypto space such as miners, investment funds, have already tapped the market amidst an unprecedented and impeccable rally in Bitcoin prices, the IPO is anticipated to be one of its kind. The IPO had gained steam as the prices of various cryptocurrencies gained good traction this year.
Delivering another blow to XRP investors, Coinbase stated that the trading of the currency would be fully suspended by 19 January 2020.
Revenue Correlated With Cryptocurrencies' Performance
Coinbase – founded by Brian Armstrong in 2012, became one of the most recognisable exchanges in the cryptocurrency space. The business model of the Company is highly sensitive to prices of the cryptocurrencies as its revenue mainly comes from its exchange business, catering to retail and institutional investors.
As per a Bloomberg report, the Company had USD 17 million in revenue in 2016, which later climbed to USD 923 million by 2017, on the back of the rally in Bitcoin. However, with the cryptocurrencies price tumbling in 2018, the revenue of the Company declined to USD 520 million, leading to the closure of its Chicago office.
Meanwhile, the market is anticipating that the recent move by the exchange to delist XRP ahead of its IPO should give a safety net to the Company against the plunge in XRP prices in the wake of the SEC lawsuit.
XRP prices have nosedived from the level of USD 0.71847 (intraday high on 24 November 2020) to the present low of USD 0.23149 (as of 29 December 2020 1:31 PM AEDT) on Binance, marking a fall of ~ 67.78 per cent.