Bitcoin prices finally climbed to a record high, taking less than three years to scale the previous all-time high the previous high seen in December 2017. The world's most popular cryptocurrency gained considerable momentum in the recent past, reaching USD 19,857.03 mark, taking the YTD returns of the digital asset to 177 per cent (as on 30 November 2020), outperforming all asset classes.
Image Source: © Kalkine Group 2020
The Motif
Large Institutional Buying
One of the primary reason behind the Bitcoin rally is the prevailing uncertainty, and the low interest-rate environment, which coupled with the indication of negative interest rate scenario from several central banks across the globe, is prompting the market and institutions to look for alternative ways to preserve capital.
Image Source: © Kalkine Group 2020
The money flow from large institutional investors could be inferred from the formation of whale clusters around the upper level, which is further reflecting on large accumulation. Also, the number of unspent coins, along with large buying, is also indicating the same.
To Know More, Do Read: Bitcoin Reclaims USD 19,000 After Three Years, What's Driving the Rally?
Opportunity To Generate Additional Alpha
Apart from a large institutional buying and the investor participation in the rally, the emerging opportunity in the cryptospace to generate an additional alpha through DeFi-based application tokens is also making the digital safe-haven more appealing to investors.
One of the most prominent strategies around the concept of Decentralised Finance (DeFi) which has gained steam in the recent past is the liquidity farming, which could be defined as a strategy to generate additional return on cryptocurrencies by utilising the Bitcoin or any other cryptocurrency on DeFi-based lending platform such as Compound.
Furthermore, while the demand side for the digital gold, i.e., Bitcoin, is strong for several reasons, the supply side is anticipated to squeeze as more Bitcoin mining has an impact.
As most of the investors are now familiar that a Bitcoin is generated on solving a mining block of the blockchain, and since the last halving day on 11 May 2020, the reward for mining per block has been reduced to 6.25 BTCs as compared to its initial reward of 25 BTCs.
Also, as Bitcoin prices are showing strong momentum, the Bitcoin mining process, which is measured in terms of computational power required to solve a mining block, is anticipated to increase further.
The increased mining process over the price rally further holds the potential to squeeze the supply chain ahead while making it more difficult to generate a Bitcoin.
The above-mentioned are one of the most influencing factors in the cryptospace, which is further fuelling the demand for the currency of mayhem.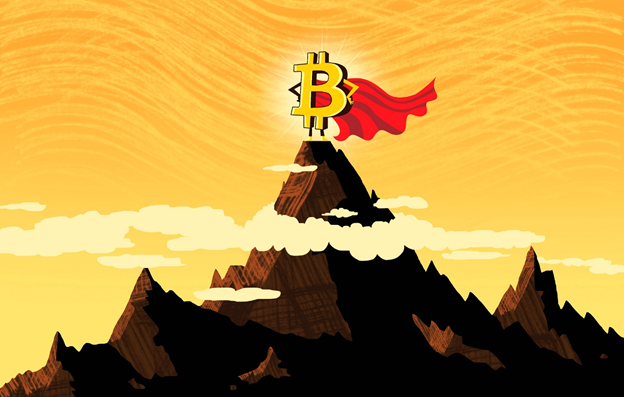 Image Source: © Kalkine Group 2020