Bitcoin has gained good momentum in the past few weeks. The prices of the cryptocurrency have scaled an all-time high, after a gap of three-years. With a YTD return of ~ 177 per cent (as on 30 November 2020), the Bitcoin is outperforming all other major asset classes.
Bitcoin has seen a large buying and holding activity by institutional investors, and some of them have been quite vocal about the potential of the currency.
Image Source: © Kalkine Group Image
The formation of many whale clusters in the middle of the rally and around the recent highs, are indications of institutional buying activity in Bitcoin.
To Know More, Do Read: Bitcoin Reclaims USD 19,000 After Three Years, What's Driving the Rally?
These holdings by large institutions or whale investors could also be inferred from the number of unspent coins, which are increasing at almost an exponential rate.
Now the question that pops in one's mind is -why despite witnessing a large return, many institutional investors are not selling their Bitcoin and keeping their digital wallets intact?
One probable answer to the above question could be that many see Bitcoin as the emerging gold of the modern era and just like any natural commodity such as gold, the supply of the digital currency also seems to be limited. Investors seem to hold on to their gains.
To Know More, Do Read: Bitcoin At an All-Time High Outperforming All Asset Classes, Why are investors Gung-ho?
Who Are Buying Bitcoins?
Some of the prominent traders in the market such as of Paul Tudor Jones – a renowned hedge fund manager are coming into the limelight for speaking on the potential of cryptocurrencies: "calling it the fastest horse to profit" – Paul Tudor.
Not just representing their view on various media platforms, such managers might be participating in the rally as well. For example, in his letter titled "The Great Monetary Inflation", Mr Tudor indicated that the fund might trade Bitcoin going forward.
Apart from Tudor Investment Corporation, other major sharks that are hunting the cryptospace for smart returns are Grayscale Bitcoin Trust, Galaxy Digital Holding, and several others.
Image Source: Shutterstock
For example, Square – fintech company founded by none other than the Twitter CEO Jack Dorsey, announced in October 2020 that the company had purchased ~ USD 50 million worth of Bitcoins.
Likewise, Michael J. Saylor, co-founder – MicroStrategy has also displayed skin of the game, with his fund buying ~ 38,250 Bitcoins in November 2020.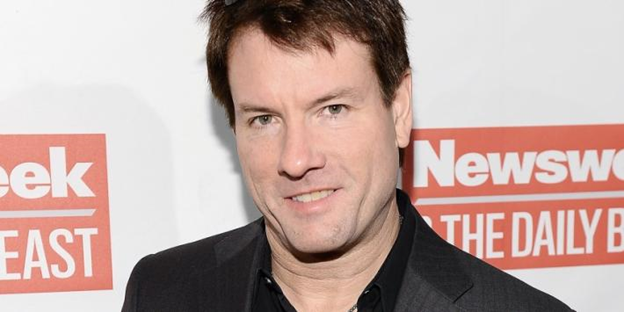 Image Source: Shutterstock
Apart from such strategic investors, many prominent celebrities are also showing interest in the digital asset with the famous HBO series – The Games of Thrones star Maisie Williams who played Arya Stark in the series asking her ~ 2.7 million followers on Twitter if she should buy Bitcoin.
Image Source: Shutterstock
Furthermore, many more celebrities such as Snoop Dogg, Ashton Kutcher, and the "Iron Mike" – Mike Tyson have shown interest in Bitcoin with some even backing the modern gold.