Highlights
MediKane develops plant-based treatments for specific acute and chronic health problems.
Food-as-Medicine products contain nutrients in suitable form and dosage to help your body reduce the risk or extent of specific health problems.
NutriKane R is a 100% natural, concentrated medical food specifically developed to improve gut health, reduce the risk of common bowel problems including regularity.
NutriKane D is a Food-as-Medicine product that is specifically designed by MediKane to help lower and control the blood sugar level.
Australian life sciences firm MediKane is driven by its goal of becoming a major player in the plant-based Food-as-Medicine health space. The company develops plant-based treatments for specific acute and chronic health problems. It uses natural Australian ingredients to make its products. The ingredients have proven health benefits with clinical and scientific evidence, as highlighted by both the company and independent institutions.
Understanding the importance of Food-as-Medicine
People are becoming more aware that "food and lifestyle" is the 'first line of defence' for improving your health as well as a powerful strategy to supplement pharmaceutical drugs if and when they may be required.
The idea of creating nutrient-rich foods whose consumption can aid in managing chronic diseases is known as Food-as-Medicine. It is the concept of giving food and diet a priority in a person's health plan to avoid, treat, or even cure a disease state.
To be completely healthy, one must have a suitable diet. For ages, people have been using vegetables and spices for therapeutic uses. However, modern food sources are generally unreliable, and the nutrients that were there at the time of harvest are frequently missing or the high processing of modern consumer foods reduces their effectiveness.
By using genuine Food-as-Medicine products like NutriKane, you can make sure that you are getting the nutrition you need from the food you are eating. Locking nutrition into components and ensuring that the right balance of complex, highly nutritious foods is available are the main tenets of Food-as-Medicine.
© 2023 Krish Capital Pty. Ltd., Image source: © Skypixel | Megapixl.com
Diabetes Australia also acknowledges that certain Type 2 Diabetes patients may be able to enter remission through lifestyle changes, such as strictly managed diets.
"The most common ways people have achieved remission is by achieving substantial weight loss following very intensive dietary changes or through bariatric surgery."- Diabetes Australia.
MediKane's Food-as-Medicine products help optimise health.
MediKane says that NutriKane D is a proven Food-as-Medicine product that has been specifically designed to help lower and control the blood sugar level. It boosts the probiotic bacteria and decreases the inflammatory bacteria as an active prebiotic. It assists the microbiome's production of chemicals crucial for lowering inflammation and enhancing metabolism. Additionally, the foods in NutriKane D supply minerals necessary for glucose homeostasis.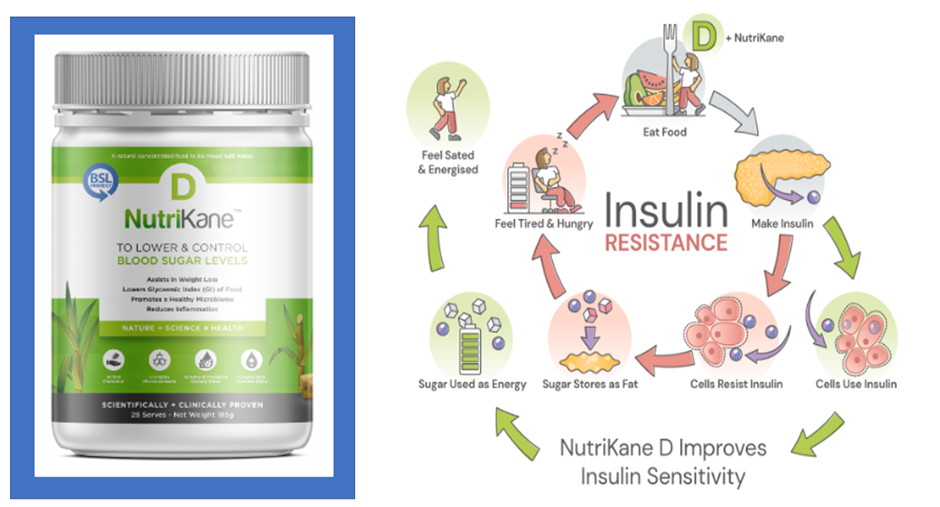 © 2023 Krish Capital Pty. Ltd., Data and image source: MediKane website
Another Food-as-Medicine product from MediKane is NutriKane R. Free of harsh chemicals, it is a natural concentrated medical food that has been designed to improve bowel health and assist optimal regularity. Although NutriKane R is not a laxative, but it does help in relieving constipation by enhancing gut health and encouraging regular bowel movements.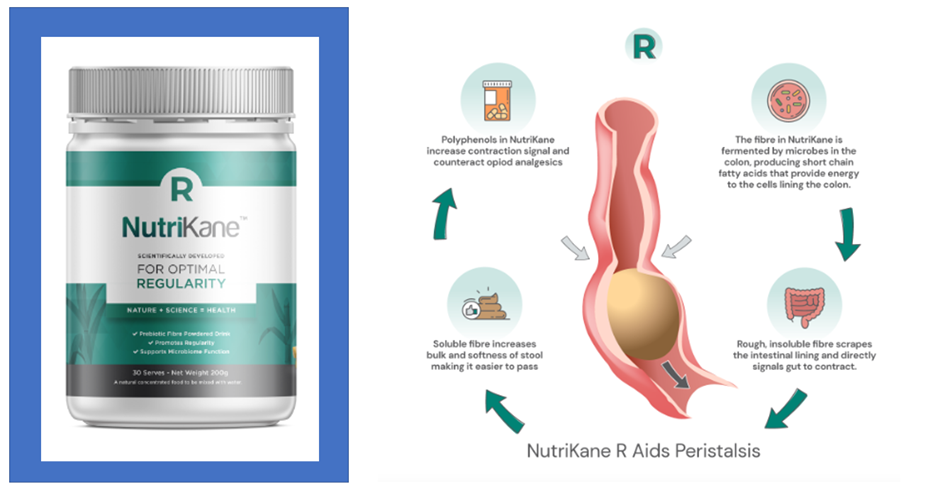 © 2023 Krish Capital Pty. Ltd., Data, and image source: MediKane website
To know more about MediKane products, read here