It's not difficult to buy stocks, but it's tough to choose a company that can defeat the stock market. People want to become rich rapidly and in an easy way. It appears to be human nature to continuously seek for a hidden key or some mysterious bit of knowledge that can quickly lead to winning lottery ticket or the end of the rainbow. Though some people do make a purchase of a common stock that doubles up or more in a year, it is extremely improbable, since trusting upon luck is an investment strategy that only the reckless or most eager would opt to follow.
The attraction of huge amount of money always push the investors into the lap of stock markets. However, only few people have made it big in the stock market as making money in equities is not everyone's cup of tea. One needs to have patience and discipline and it also requires a thorough research to understand the stock market. In these uncertain situations, of the US-China trade war and Brexit, the stock market has been quite volatile in the past few years. This confusion has left many traders in dilemma of whether they need to sell the stock they have or buy more stocks.
Here are ten simple tips that should be followed to get monster returns from equities: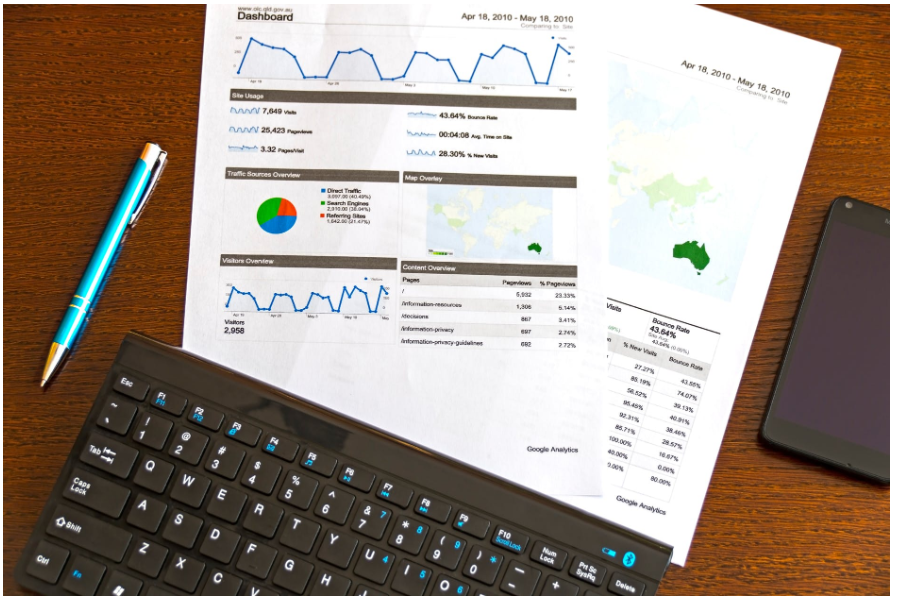 Source: Pexels
Avoid the herd mentality
For many people, the decision to buy or sell a stock is mostly affected by their colleagues or friends. So, if everyone around them is bullish on a stock, a potential trader also thinks of investing in the same stock. Generally, one should avoid such practices, as these strategies do not run well in the long run. As per the world's greatest investor, Warren Buffet, one needs to be fearful when everyone is greedy and greedy when everyone else is fearful.
Know which type of trader you are
There are generally two types of trader in the stock market: one of them are speculators and the second one follows fundamental investing. The traders who follow fundamental analysis are also called investors as they give less importance to the current trading position of the company and more to the fundamentals of the company like- price to earnings ratio, earnings per share, business model, growth outlook, etc. One should practice the fundamental method of investing, to make good money in the stock market.
Have a systematic method for investment
On studying the market, one would notice that even in the bullish phase, the markets have given several panic moments to the investors. During the high volatility in the stock market, many investors have lost money even when the market was in bullish phase. And all those investors, who have put their funds in a disciplined approach have generated overwhelming results. One should practice systematic approach for investing, to have a long-term gain in mind. One of the methods is to buy stocks when the price corrects and, in this way, it will average out the total cost.
Don't try to time the market
One can lose one's hard earned money in no time, if someone is trying to time the markets. Many investors advise to not to time the market as nobody has done it successfully. It is almost impossible to correctly catch the bottom and top prices of any market. It is strictly advisable to not follow such strategy if someone is planning to invest in delivery.
Have realistic expectations
One might advance towards trouble of financial goals because of the unrealistic anticipations. Though, investors should hope for the best from the investments they have made. But one should not be expecting the similar kind of return, which the stock has generated in the past. Therefore, investors should always have achievable and realistic goals.
Don't allow your emotions to affect your judgement
As many investors are not able to control their emotions, they lose their money in the stock market. Traders often tempt towards making more money in the bull market thus, they generally end up investing in the wrong stock. And in the bear market, investors panic and sell their stocks at a very low price. Greed and fear are the two important factors that should be controlled while investing in the stock market.
Make a diverse portfolio
To earn maximum returns on investment with minimum risk, one should diversify his portfolio across different instruments and asset classes and generally it depends on investor's risk-taking ability.
Always invest surplus funds
There are many stories about the people who get into debt due to the investments they make in shares. If someone is a beginner in trading, he should always use the surplus funds for investing. Once the profit starts coming in, use the same amount to re-invest rather than thinking about getting into debts or taking loans.
Monitor your portfolio regularly
In this time of globalisation, any crucial event occurring in any part of the world has a foremost impact on the financial markets. Hence, one must continuously examine his portfolio and keep changing the desired adjustments in it. One should take help of a good financial planner if he or she cannot review the portfolios due to time constraint or lack of knowledge.
Invest in the company that you can understand
Last but the most important point to understand is that one must have a good knowledge and understand the business the company runs. In simple terms, one should know what the business of the company is before investing in it.
Historically, equity investment has provided returns significantly higher than other types of investments while also proving total visibility, easy liquidity and active regulation. To build a large asset value, investing in the stock market is a great opportunity. But the stock market is only for those who make the necessary investment in time, willing to be consistent savers, appropriately manage the risks and keep their patience intact.
---
Disclaimer
This website is a service of Kalkine Media Pty. Ltd. A.C.N. 629 651 672. The website has been prepared for informational purposes only and is not intended to be used as a complete source of information on any particular company. Kalkine Media does not in any way endorse or recommend individuals, products or services that may be discussed on this site. Our publications are NOT a solicitation or recommendation to buy, sell or hold. We are neither licensed nor qualified to provide investment advice.