Summary

Wise Plc got listed on London Stock Exchange via a direct listing on 7 July.
Direct listing offers benefits such as less expense and prevent dilution of ownership.
Wise Plc stocks were at GBX 901.60, up by another 2.46 per cent from the previous close.
Wise Plc, formerly known as TransferWise, got listed on the London Stock Exchange on 7 July 2021 through a direct listing rather than going by the traditional Initial Public Offering (IPO) route. The business was valued at around £8 billion, with this valuation, the company has become the biggest ever tech listing on LSE.
After a three-hour opening auction, the company's shares (LON: WISE) opened at GBX 800 and made an intraday high of GBX 880 on listing day. Today, on the second day of trade, the stocks were at GBX 901.60, up by another 2.46 per cent from the previous close at 10:48 AM GMT.
Wise was founded in 2010 by Kristo Kaarmann and Taavet Hinrikus. It provides international fund transfer and multicurrency banking services to customers and businesses.
Kaarmann is the company's CEO and holds an 18.78% stake in it, which is valued at £1.6 billion. Whereas, Hinrikus is currently chair and holds a 10.85% stake, valued at close to £900 million. However, to maintain the UK corporate governance rule of the publicly listed company, Hinrikus will step down as chair to make the company an independent chair.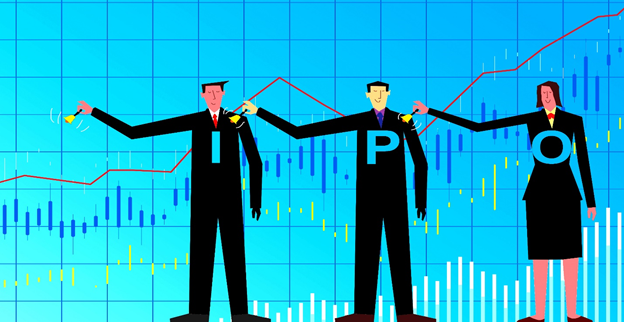 Copyright © 2021 Kalkine Media
According to the Wise prospectus, before listing on the LSE, its shareholders included many US venture capital firms, including Scottish fund manager Baillie Gifford and hedge fund D1 Capital Partners.
The company have close to 2,200 employees. As of March 2021, the company reported a pre-tax profit of £41 million in the 12 months and £421 million in revenue.
Also read: What is an IPO? Why does a company go public?
Benefits of Direct listing
In the case of direct listing or direct placement, ownership is not diluted as no new shares are issued, and the company gets listed on the exchange. However, in the case of IPO, new shares are issued.
The direct listing is less expensive than IPO as no underwriters are involved, who charge a big fee for gross proceeds.
Traditional IPOs have lock-up agreements, which decrease volatility by limiting the supply of stock, whereas, in the case of a direct listing, no such agreement is there.
Experts' opinion
According to Susannah Streeter, an analyst at Hargreaves Lansdown, "The smooth start of Wise trading should help London's efforts to maintain its image as a hub for fintech firms as it is struggling to attract new companies looking to list on LSE."
Gerard Grech of entrepreneurs' network Tech Nation said that he hopes the Wise Plc listing will set an example for the tech firms looking to go public through the alternative avenu
Julia Hoggett, chief executive of the London Stock Exchange, said: "Wise joining the main market through its direct listing demonstrates that global tech companies can build, scale-up and go public in London."