Summary

Seven Australian fintech companies have become a part of the Fintech 100 list, having the best innovative technology among other 28 other nations.
Fintech 100 list is powered by KPMG Bank and H2, which provides annual reports for all the companies and criteria they use for their ranking.
Most victors come from Asia-Pacific region, following with the UK and EMEA, and both Americas.
Three Australian fintech businesses managed to get in the 'Top 50' list, including Airwallex, Judo Bank and Afterpay Touch.
Four emerging companies that showed the biggest development are Athena Home Loans, daisee, Slyp and Sempo.
In the last annual Fintech 100 list, seven Australian firms have made the cut and were among the top hundred in the world.
The list that gets collated by KPMG bank and venture capital company H2 investments challenges both already established and emerging firms to compete for the flattering title.
The agenda behind creating the Fintech 100 was to focus on innovative technology that fintech companies offer to not just their users, but also to the world. It tries to highlight all successful and most developed companies that could improve the financial technology and set an example of how the future should look like.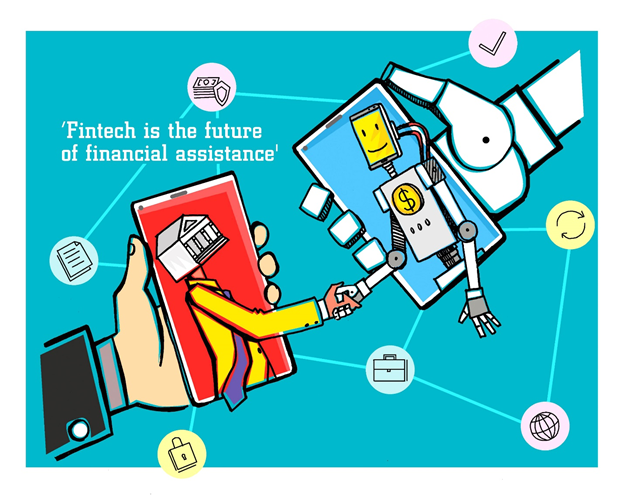 Source: Kalkine Image
Last year, fintech firms from 29 countries around the world managed to appear in the list.
Also read: What you need to know about fintech Credit Clear's Initial Public Offering?
What is the criteria for making it to the list?
As mentioned before, the companies are divided into two categories:
Established firms compete for the 'Top 50' category, which are rated depending on their size, country, innovation, and capital gain.
Emerging firms fight for making the cut for the 'Emerging 50', a list for companies that are novel on the innovative financial market.
The founders choose the winners according to meticulous research and data analysis based on the following five criteria:
Average annual capital gain
Level of latest capital gain
Diversity by geography
Diversity in sectors
X-factor (this criterion is applied to emerging companies only, regarding their innovation, service and product quality)
Did you read: Fintech Regulation in Australia Remains a Subject of Debate
What companies does the latest list include?
As mentioned before, companies from 29 countries across the world managed to get on the Fintech 100 in 2019, with most countries coming from the Asia Pacific (42) –comprising of both Australia and New Zealand. 36 entities came from the UK and EMEA (Europe and Middle East and Africa), while 22 conglomerates came from North and South America.
Interesting read: Should You Be Careful with Fintechs? Unveiling Wirecard Debacle, Afterpay Milestone
What sectors do they come from?
Around 27 fintech companies came from payments and transactions sector, which is the biggest number in the sectoral breakdown. The following are 19 companies from the wealth division, 17 insurance enterprises, 15 lending firms, 9 neo/challenger banks and 13 fintech companies that work within a range of sectors.
Do read: Things You Need to Know About Fintech Financing Model: Majors in Action
Compared to the Fintech 100 list in 2018, the entities in 2019 list had gained 35% more venture capital, resulting in US$70 billion in total. When it comes to pure capital profit, they have earned US$18 billion since 2018.
Most countries that made to Top 10 fintech companies are from Asia Pacific (Ant Financial being the best, followed by Grab, JD Digits, and others), two are from the USA (Compass, Opendoor) and one from the UK (OakNorth).
Also read: A look at Fintech Chain Limited
Australian top fintech companies
Unfortunately for the Australian fintech companies, not even one of them made it into the Top 10 list in 2019.
Airwallex and Judo Bank are the best established fintech companies that occupied #32 and #33 spots on the list, becoming the top performing fintech firms on the Australian continent. The other company that took the flattering title in 'Top 50' was Afterpay Touch, ranked at #47 and most popular within younger generations.
Did you read: Why do Millennials love Buy Now, Pay Later?
In the 'emerging companies' category, four Australian companies have taken their prestigious spots: Athena Home Loans, daisee, Slyp and Sempo. These companies made an impressive development, considering they were recently founded in 2017.
All these companies have showed promising innovative technology, which makes Australian fintech sector look very positive. The most optimistic highlight these companies brought was undoubtedly a significant capital gain.
Airwallex
Airwallex launched in 2015 in Melborune, already has above 420 employees in 10 international offices, with more than 130 payable countries.
Do watch: Kalkine Minute Australia | 5th Feb | Airwallex and fintechs announced a partnership with Visa
With their diverse staff across 10 offices worldwide, Airwallex is making innovative solutions for easier business. It is a company that makes international transactions easier and cheaper than any bank, while helping businesses deliver their best performance across borders.
Airwallex promises no paperwork and long queues in front of financial institutions. Users can get virtual and physical cards that will allow them to send money internationally, with no transaction fees. They also offer a range of rewards for simply being their customer.
Must watch: ASX Australia Airwallex raised $160 million - Low Petrol prices Australia
Judo Bank
Judo Bank is an SME challenger bank that was founded for lending money to the Australian citizens. They provide loans for small and middle-sized Australian businesses and try to make their relationship as trustworthy as possible.
Did you read: A Quick look at three Neo Banks in Australia - 86 400, Xinja, Judo
Currently, their offices are located across the Australian continent; in Sydney, Melbourne, and Brisbane, with more locations to come. Their loans start at A$250,000 to support businesses in the way that suits them the most.
Also read: Tale of Judo Bank: The Latest FinTech Unicorn Amid COVID-19 Crisis
Afterpay Touch Group Limited
Before June 2017, Afterpay Touch Group Limited or Afterpay Limited (ASX:APT) consisted of two separate entities – Afterpay Holdings Limited and Touchcorp Limited.
Afterpay Touch Group Limited is an Australian fintech company that is most famous for its buy now pay later division – Afterpay. The other division is Touch, a Pay Now service that provides retail, mobility, and health services.
Do read: Why Share Price of Afterpay Touch Group is on Investors' Watchlist?
Now being globally famous and having offices in the USA, the UK, Australia and New Zealand, Afterpay Touch Group is believed to evolve even more.