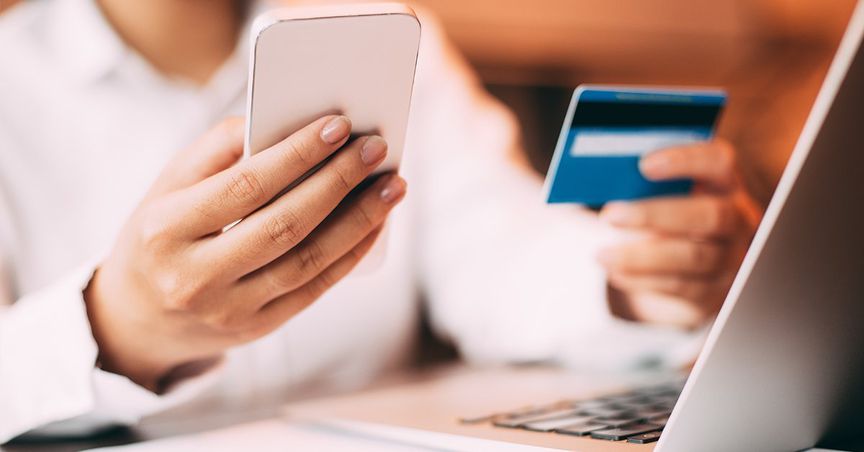 Fintech Regulation in Australia Remains a Subject of Debate     
One of the famous authors has rightly said, "At the end of the day, customer-centric fin-tech solutions are going to win."
The Australian fintech sector is increasingly gaining importance across the world, experiencing significant growth in the last few years. With a diverse range of startups entering or planning to enter the Australian fintech industry, the number of fintech companies has increased about five-fold in the last five years.
A recent EY FinTech Adoption Index report revealed that Australia ranks amongst six major markets across the world, that has observed a noteworthy jump in fintech adoption since 2017, with nearly 60 per cent of consumers now using fintech services in the nation. Besides Australia, other nations including Canada, Hong Kong, the US, the UK and Singapore have also experienced a considerable jump in fintech adoption rates.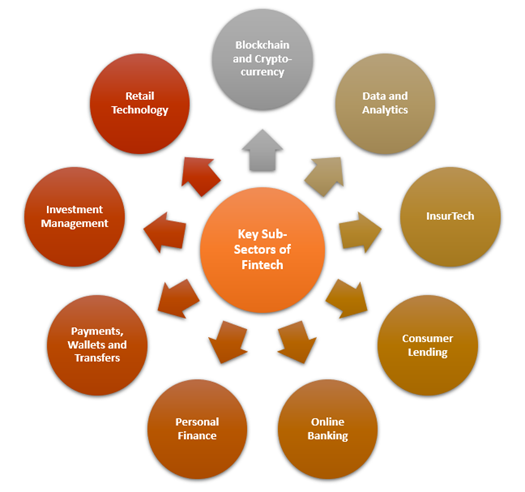 In addition to the new entrants, the existing players are also adopting fintech to match the ongoing market trends. A well-suited example is the Commonwealth Bank of Australia (ASX:CBA), which has planned to introduce 25 new fintech businesses over the coming five years, that could attract over 3 million customers. Recently, CBA launched BNPL player Klarna in the nation with $200 million investment.
It is worth noting that some fintech services are not liable to a similar level of regulation as traditional service providers. For Instance, BNPL service providers like Afterpay Limited (ASX:APT) offering credit-like products are not recognised as credit providers under the nation's law and hence their services are not incorporated under the National Consumer Credit Protection Act 2009.
Amidst continued acceleration of fintech-related activities in Australia across different sectors, it becomes imperative to strengthen the fintech regulatory framework in the nation.
Fintech Inquiry Submitted to Senate Committee
A number of financial services providers have recently made submissions to the Senate Committee on the Financial Technology and Regulatory Committee, chaired by senator Andrew Bragg, for an inquiry into the nation's fintech sector.
The financial services providers who made submissions, included industry body FinTech Australia, the big four banks, APRA (Australian Prudential Regulation Authority) , individual fintechs, ASIC (Australian Securities and Investments Commission) and the RBA (Reserve Bank of Australia).
ALSO READ: The APRA Fintech Regulation Proposal, Facebook's Calibra Site Hope
FinTech Australia targeted the resident banks for indulging in an anti-competitive behavior. Moreover, the fintech industry has expressed concerns over the chances of government prohibiting the screen scraping facility, stating the potential move to be an anti-competitive attempt.
Screen scraping by fintech companies has remained an issue of debate for the last many years as it involves the provision of password and username by the consumer to a third party like fintech, to allow access of data. Some of the banks consider it as a risky activity that has encouraged inherently unsafe online behaviour.
However, FinTech Australia considers it as a crucial way for challenger banks to provide their services and access customer data efficiently. Senate Committee is expected to look into the matter that has remained an issue of controversy between bank and non-bank lenders.
Afterpay Opposed RBA Over Ban on 'No Surcharge' Rules
Australian fintech player, Afterpay has recently hit back at the RBA over considering it as a payment system. The Company stated that its merchant fees should be benchmarked against the huge costs charged by the big players like Facebook, Amazon and Google for business referrals.
ALSO READ: BNPL Companies and Regulatory Hammer: Afterpay vs Google and Facebook
To recall, the RBA might force BNPL providers to discontinue preventing merchants/retailers from forwarding the excessive costs of their services to buyers in the form of surcharges. To the RBA's consideration, Afterpay CEO, Mr Anthony Eisen commented:
Afterpay believes that if the RBA imposes such regulation, it would curb innovation, reduce competition and compromise consumer choice. The Company believes it is an important customer acquisition channel for retailers, and its popularity with merchants is due to the connectivity it provides to merchants to collaborate with hard-to-reach young customers.
However, two large Australian banks - Commonwealth Bank of Australia and Australia and New Zealand Banking Group Limited (ASX:ANZ) have come in support of this potential move, saying the central bank should ban "no surcharge" policies and other BNPL schemes.
The banks have demanded the removal of the "no surcharge" policies to create a level playing field in the nation's payment industry.
Fintech Regulatory Sandbox to Become Reality
Though the financial services sector is primarily regulated by three key authorities in Australia –
The ASIC is committed to assist fintech firms, guide the regulatory system and simplify the licensing process wherever possible to allow fintech innovation. The regulator supports technological innovation that can boost outcomes across the financial system.
As the digital footprint of consumers, investors and companies has expanded with the evolution of the fintech industry, the vulnerability to cyber threats has also widened. The cyber resilience capability of the Australian financial market firms is quite sophisticated, raising concerns over data integrity and protection.
In order to reinforce the regulatory framework of fintech firms, the Australian government has recently passed new laws to finally bring fintech regulatory sandbox into reality. The parliament passed the 2019 Treasury Laws Amendment Bill this week, relying on the existing sandbox, boosting the time period fintech firms can spend in it and the scope of those that are permitted in.
The initial ASIC sandbox capability was launched in 2016, which enabled unregulated testing for a year and was accessible to only startups operating on particular products or services. ASIC's existing regulatory sandbox was regarded "potentially game-changing" and "world-leading" by the fintech startups.
Under the revised bill, the fintech firms can now test their products over a duration of two years without obtaining a credit or financial services license from the ASIC. The aim of the bill is to provide fintech companies with an opportunity to develop and take a minimum viable product to the market and figure out if it had value for users.
This move is taken to provide an environment supporting new entrants in the fintech sector and encourage competition in the Australian financial landscape.
American Fintech to Become a Full-Fledged Bank Soon
It is worth pointing out that though the regulatory framework is yet to be established in the nation, the US and Europe are far ahead of Australia in terms of fintech development.
Fintech player Varo Money sets an example on this front. The San Francisco-based fintech company is on track to become a full-fledged bank in the near-term, as it has received approval from the FDIC (the Federal Deposit Insurance Corporation) to obtain deposit insurance. This is a considerable step towards its application procedure for a national bank charter.
The Company's progress could make a larger shift in the financial services (banking) industry towards tech-driven experiences along with a revived regulatory commitment in the direction of financial inclusion.
In a nutshell, though several government departments and regulators offer fintech-specific benefits or services in Australia, there is no comprehensive strategy yet executed by the government. With no legally binding guidance currently existing for fintech businesses in the nation, implementation of certain regulatory requirements is of considerable importance.
---
Disclaimer
This website is a service of Kalkine Media Pty. Ltd. A.C.N. 629 651 672. The website has been prepared for informational purposes only and is not intended to be used as a complete source of information on any particular company. Kalkine Media does not in any way endorse or recommend individuals, products or services that may be discussed on this site. Our publications are NOT a solicitation or recommendation to buy, sell or hold. We are neither licensed nor qualified to provide investment advice.