Summary

Australia has set a target of 26-28% reduction in carbon emissions below 2005 levels to be achieved by 2030, as its contribution to the global cause of net zero emissions by 2050.
Net zero emissions can be achieved by curbing potential emissions in the future and treating the emissions already released into the environment.
Stringent policy action coupled with greater investment towards the cause are key elements where major countries, including Australia are lacking.
The current zero emission target set by Australia stands at 26-28% emission reduction below 2005 levels to be achieved by 2030. While climate change is a global concern, it holds special importance for Australia as the country has long been in the spotlight for its tepid stance on the issue.
Australia has participated in the Paris Agreement on climate change which calls for countries to keep the global temperature 1.5 degree Celsius above pre-industrial levels. The Paris Agreement continues to remain a monumental effort in moving towards a more sustainable environment. However, rigorous action is required to ensure that net carbon emissions are brought down to zero by 2050.
What is meant by zero emissions?
The target of zero emissions has been set with the intent of not adding any new carbon emissions into the atmosphere. This does not mean the absolute removal of all types of emissions. Rather, it means the balancing of the existing emissions in the environment with the help of sustainable measure to make net emissions zero.
Part of the goal involves reducing emissions caused by humans like those coming out of factories or vehicles down to zero. However, that is not all. Remaining greenhouse gases are to be balanced with a corresponding amount of carbon removal. Simply put, this means restoring forests and using technologies like direct air capture.
This effort would ensure that temperatures do not rise to a level that threatens the lives and livelihood of citizens across the globe. Thus, a combined move towards emission reduction is required. Since the goal is bold, it needs active participation from every nation. Countries must come up with action plans to ensure their contribution to the cause.
INTERESTING READ: 2050 Carbon Neutrality Deadline is Way too Far and Could Toast the Planet – Andrew Forrest
Here is a quick look at what can be done:
Decarbonizing using Renewable Energy
This is the first and foremost step in any climate change plan of action. Most industries have the capacity to operate on renewable sources of energy. Replacing coal, gas and oil powered machinery with wind and solar powered equipment could be the first step.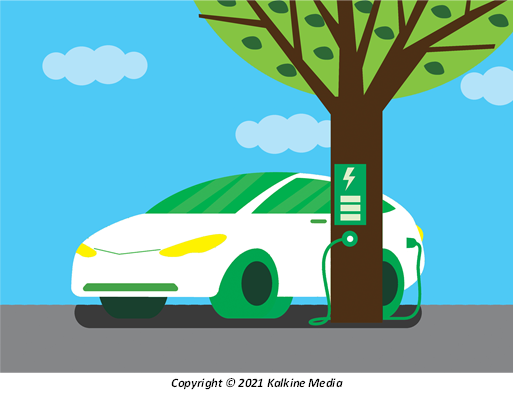 Short-range transport can be equipped with battery powered engines making this sector wholly electric. This would not only save up on fuel but would also contribute to the reduction of air pollution.
Changing how the Industry Operates
Certain sectors of the economy are easier to decarbonize like the manufacturing sector, residential heating, and road transport simply by switching to green electricity. However, it is harder to equip heavy industrial sectors directly with green electricity sources.
Additionally, long-distance sectors such as shipping, aviation and long-distance transport also face logistical issues in moving towards green energy.
Thus, focus must now be shifted to these less flexible sectors that require new solutions to the problem. One such solution that can be adopted by the steel manufacturing industry is by using hydrogen instead of cooking coal as a reduction agent. Carbon capture and storage/use can be applied to the blast furnace operations. On the other hand, long-distance aviation can be made more sustainable by using biofuels or synthetic fuels. Similarly, long-distance ships could use ammonia or biofuel while on-road transport could benefit by a switch to electric engines.
GOOD READ: Electric Vehicles Then & Now: Tracing The Near 200-Year History
Changes in the Agricultural Sector
In 2020, the livestock business formed a sizeable AUD2.03 billion industry in Australia, as reported by the Department of Agriculture, Water and the Environment of the Australian Government. Many livelihoods are dependent on livestock, especially in the rural and regional areas.
However, these cattle and livestock farms contribute greatly to harmful emissions being released into the environment. Livestock produce considerable levels of methane, which is a greenhouse gas. The most efficient solution to this is to consume less meat and shift to more plant-based food. Additionally, plant-based meats are also being sold now in major international food chains.
Not Forgetting Pre-Existing Emissions
While controlling potential emission is a viable solution, countries must not forget to curb the level of emissions already released into the environment. Since the released greenhouse gases can not be taken back, methods that lessen their harmful effects should be adopted.
These methods are the simplest and most well-known solutions such as preserving forests, mangroves, soil and underground seaweed forests, which are highly efficient in absorbing carbon. Nature has always been the biggest giver to humankind; thus its preservation is the least that can be done in exchange.
Decoding the challenges in getting to net zero
Most heavy-weight industries resist in adopting carbon neutral techniques and machinery as these methods are seldom cost effective for them. The production of zero carbon steel could increase the manufacturing costs by 20-25% for one tonne.
However, it is to be noted that these costs are less likely to seep into the end price for the customer. The price for the end customer would remain almost the same. The burden of higher costs would be largely borne by the intermediary link in the production chain.
The technology as well as the techniques required to reduce the emissions are well known. What remains lacking in most countries is the seriousness as well as stringency in policy actions. Countries must devote larger funds, increased effort, and their undivided attention to the cause.