Summary

Prime Minister Scott Morrison pledged a carbon emission reduction of 26-28% below 2005 levels by 2030 alongside reaching the goal of net zero emissions.
The current efforts include AUD 539 million being pledged towards clean hydrogen and carbon-capture storage initiatives.
Despite promising claims, Australia fell short by a huge margin in maintaining parity with the goals set by global world leaders.
Prime Minister Scott Morrison, in his recent speech, addressed a summit of world leaders and announced the commencement of Australia's journey towards net zero emissions. In the virtual session, Prime Minister Morrison addressed various global climate related issues and Australia's role in fighting them.
The announcement was a follow up on US President Joe Biden's call for other leaders to take stringent action on climate change. The US pledged to reduce emissions by 52% by 2030. Additionally, Canada and Brazil pledged to cut down on emissions as well. Australia pledged a sum of AUD 539 million towards two emerging initiatives- clean hydrogen and carbon-capture storage (CCS).
The current Australian target for emissions cut by 2030 lies between 26% to 28%. PM Morrison stated that the updated target was a part of the nation's pathway to zero emissions. The current goal remains to achieve this target as soon as possible for the country.
RELATED READ: World Climate Change Summit held; Jacinda Ardern Asks Countries to Follow NZ's Lead
Current Track Record
Australia has remained resilient in its moves towards greener initiatives, despite certain backlash from other world leaders. According to Mr Morrison, the commitments to reduce greenhouse gases has been achieved and, at times, have been exceeded. The PM also stated that the target of keeping 1.5 degrees within reach has also been maintained.
In addition to these claims, it was also stated that Australia had exceeded its 2020 Kyoto commitments, with the country's progress being visible through the annual projection updates and quarterly carbon reporting. The Paris commitments are being maintained and could soon be exceeded.
Achieving the 2030 emissions target would involve emissions per capita falling by almost half. Currently, a reduction of 19% has been observed in the emissions on 2019-2005 levels. Excluding imports, the figure increases to 36%. To top it all, Australia has the highest uptake of rooftop solar energy in the world.
The Steps to Net Zero
At present, an investment of AUD 20 billion has been made to achieve the ambitious goal of net zero emissions. Most of this investment is expected to be directed at new technology solutions with the help of the Technology Investment Roadmap initiative.
The new goals are set to bring the cost of clean hydrogen, green steel, energy storage and carbon capture down to commercial levels. This is expected to leverage AUD 80 billion in investment in the coming decade.
One part of the ambitious set of goals laid out for the country includes producing the cheapest clean hydrogen in the world at AUD 2 per kilogram. The aim is to build 'Hydrogen Valleys' much like the Silicon Valley in the US, as stated by Mr Morrison. These valleys would transform the transport industry, mining and resource sector, manufacturing and fuel and energy production.
Focus is being given to the protection of the Great Barrier Reef, the global treasure located in Australia, with over 100 cutting-edge projects being funded for the same. An additional amount of AUD 100 million has been pledged to safeguard the oceans, coastal ecosystems and for blue carbon initiatives.
INTERESTING READ: Bill Gates' game plan on how to avert a climate disaster
Falling Short Despite the Big Claims?
The current claims about these upcoming policies are only as strong as the actions taken to bring them to life. Though encouraging in spirit, the target set by PM Morrison fell short of meeting the expectations of many world leaders present at the summit.
Australia has long been questioned for the laid-back policy action taken towards climate change. Global leaders have been expecting more out of Australia for long and have been met with disappointment yet again at the Leader Summit on Climate.
US President Joe Biden pledged a reduction in carbon emissions by 50-52% below 2005 levels by 2030. This is effectively a double-up over the previous target set by the country. Compared to these figures, Australia's pledged reduction of 26-28% seems dismal. The percentage stands in line with the Paris climate agreement. However, much more is expected out of the country, given the growing concerns regarding climate change.
Increased pressure has been put on Australia to step up its policy action towards climate preservation. The country has warmed by 1.4 degrees Celsius on average, which has cast a spell of increased extreme heat events and increased fire dangers. Therefore, in the wake of such adversity, current measures may not be adequate.
ALSO READ: UK launches climate adaptation effort worldwide with partner nations
A Change of Vision Required
Many Australian companies have taken policy action on climate change in a bid to attract global investors. Afraid of being isolated by environmentally conscious investors, many firms decided to adopt climate preservation measures.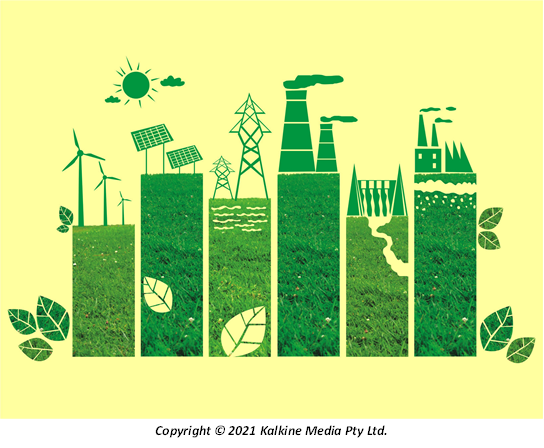 Despite the stance by private players, the carbon emissions of Australia have reduced at a much lower rate than the rest of the world. Additionally, Australia ranked last in 2020 on climate policy action among 57 countries and the European Union. It has greatly affected how countries have been viewing Australia over the past few years and could potentially hamper its post-Brexit trade deals planned with the UK and EU.
A change of vision would allow climate policy action not only being taken at the company level by private firms but also at a national level where each player understands its significance. The devastating Black Summer bushfires have seen national interest peak towards the cause.
More stringent action combined with a timeline within which the goals are to be achieved could place Australia sightly higher in the eyes of climate change watchdogs. A move from policies based on political agenda towards policies more suited to fulfil the need of the hour could bring forth Australia's contribution towards the global cause.