Highlights

Of late, demand for electric vehicles (EV) have been rising with higher fossil fuel price being one of the prime reasons.
Global EV sales were expected to cross 6.4 million in 2021, up 26% over 2020.
Volkswagen in its bid to challenge Tesla in the EV space has outspent all its peers
Image Source: © Malajscy | Megapixl.com
Luxury carmaker Audi is the latest to pledge to a complete transition to electric lineup by 2033. Daniel Weissland, President, Audi America has said that the Volkswagen Group-owned company intends to exit its internal combustion engine (ICE) powered car lineup by 2033. Of late, demand for electric vehicles (EV) have been rising with higher fossil fuel price being one of the prime reasons.
According to various estimates, global EV sales were expected to cross 6.4 million in 2021, up 26% over 2020, despite component shortage and COVID-19 restrictions. So far as EV adoption is concerned, China is at the top, accounting for 12 per cent of all new EV sales in 2021. Norway is the global leader in EV adoption as more than 80 per cent of all new cars sold in the country are EVs. Given the rapid adoption of EVs in recent years, leading carmakers are planning towards 100 per cent transition to EVs over the next decade. Here are the EV transition plans of some of the leading car makers.
ALSO READ: What are the hurdles in buying an electric car now?
Audi: The Volkswagen Group-owned company said it will have the largest fully electric car portfolio among all U.S. manufacturers in 2022 with the launch of Q4 and the Q4 Sportback e-tron. Audi US president, Mr Daniel Weissland said that the company will continue to increase its EV sale as a percentage of its total vehicle sales and by mid this decade, its EV sales are expected to overtake ICE cars. Most of the carmakers believe in the longer-term the manufacturing cost of EVs will be less than the cost of manufacturing ICE cars as EVs have lesser components compared to fossil fuel-powered cars.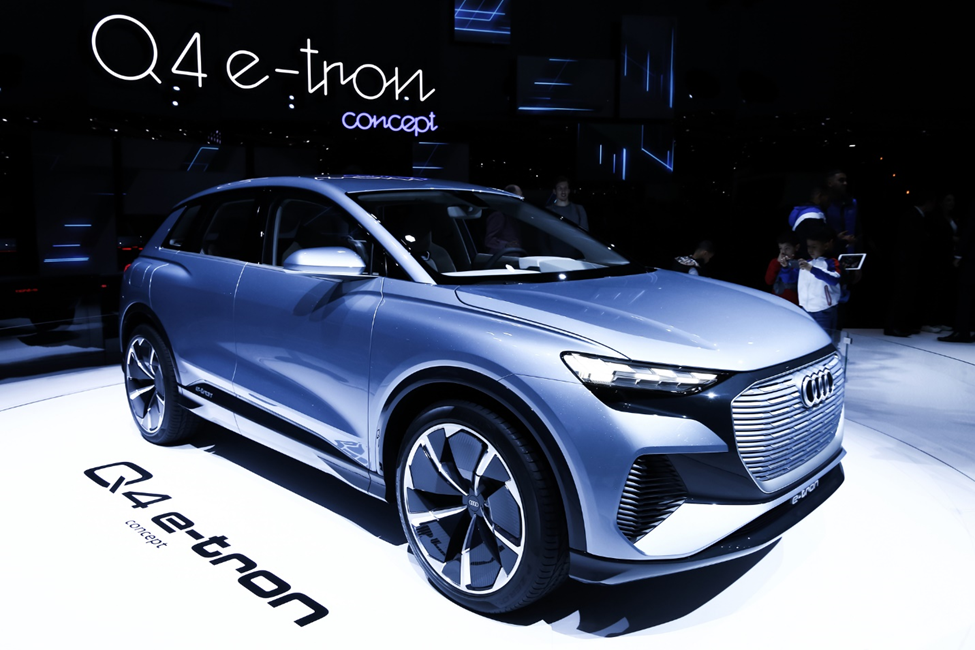 Image Source: © Artzzz | Megapixl.com
General Motors Company (NYSE:GM): So far as production of EVs is concerned, General Motors (GM) still lags behind its peers amid challenges like Covid pandemic and component shortage. However, the automaker is accelerating its investment in electric and driverless vehicles. Last year, the company revealed, it aims to phase out gas-powered light-duty vehicles entirely by 2035. Its all-electric Cadillac Lyriq will soon be available in showrooms across the U.S. The company opened bookings for it in mid-September.
ALSO READ: PM Morrison's EV policy: 10 electric cars Aussies can choose
Ford Motor Company (NYSE ticker: F): Jim Farley, who took over the reins of the 118-year-old company as its CEO in October 2020, has placed EVs at the center of the company's capex plans. The EV version of its popular F-150 pickup truck and Mustang sports car have got encouraging response from customers.
Looking at the high demand Ford recently announced that it would double production of F-150 Lightning to 150,000 per year. Last year, the company pledged to phase out ICE cars in Europe by 2030. The legendary car maker plans to invest US$22 billion in EVs and an additional US$7 billion in autonomous vehicles untill 2025. Worth mentioning here is that Ford has partnered with Alphabet Inc (NASDAQ:GOOG) for developing operating system, apps for its EVs. Ford hit a major mile stone on Thursday, as its market cap hit US$100 billion for first time in its histroy.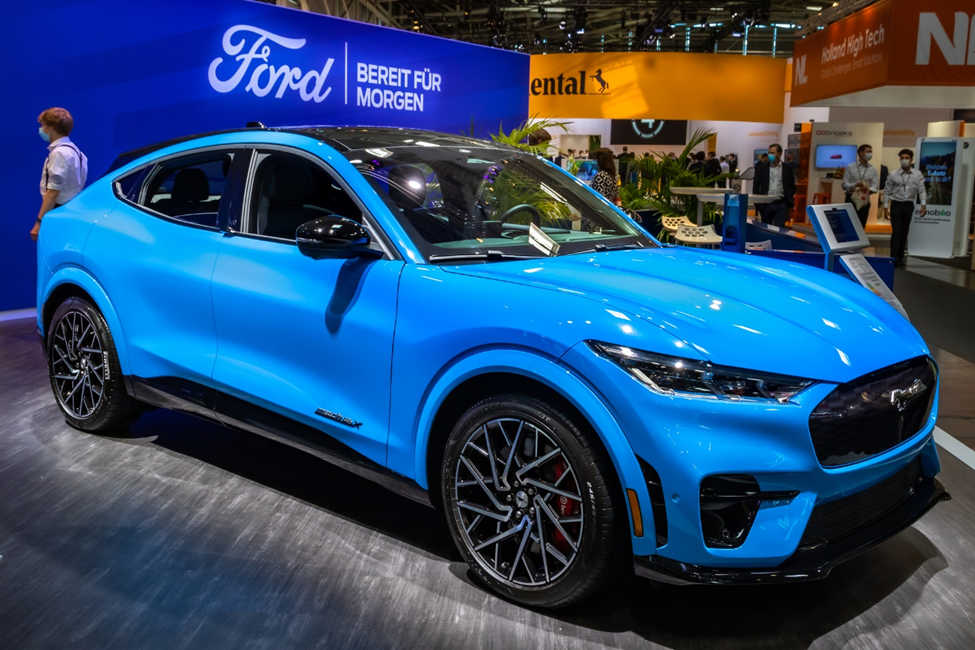 Image Source: © VanderWolfImages | Megapixl.com
Volkswagen: The German carmaker, in a bid to challenge Tesla, has outspent all its peers. The automaker has spent nearly US$50 billion over the last five years in this bet, regarded as the auto industry's biggest bet on EVs. Volkswagen aims to phase out production of ICE-powered vehicles by 2035. Last year, it launched its flagship EV, the ID.3.
BMW: The premium carmaker is planning to simplify its vehicle portfolio in order to be able to make the big investment required in the EV space. The company plans to reduce the complexity by reducing engine variants and options for different vehicles. By 2023, the group plans to have 12 pure EVs in its portfolio worldwide and from 2025, it plans to begin the 'third phase' of its transition to EV. The company expects to sell two million EVs worldwide by 2025.
ALSO READ: BetaShares to launch Electric vehicle ETF 'DRIV' on ASX
Toyota: The world's largest carmaker, which joined the EV bandwagon lately, last month said by the end of 2029 electric-powered cars would account for one-third of its global sales. But as far as its luxury brand Lexus is concerned, the company expects to transition to 100 per cent battery-powered engines by the end of the decade. The Japanese automaker last month said one of its factories in Japan is getting ready to start producing an electric SUV, known as bZ4X.
The EV space has seen a big leap in the past decade. The market participants are willing to back EV investments as evident from the fact that Tesla is now the world's largest auto company with over US$1 trillion in market capitalisation. Even the governments across the globe are scrambling to make headway in securing critical metals and minerals that are essential for manufacturing EVs. This space is hotting up.