Summary

China's internet regulator has planned new cybersecurity review rules for the companies looking for an international listing.
With the new rule, companies holding data of over 1 million users must seek cybersecurity approval if they want to list overseas.
Even before the announcement of the new rules, some companies that had planned to list in New York pulled back their IPOs.
China's cybersecurity regulator has announced new rules that would require nearly all companies looking for overseas listings to undergo a cybersecurity review. This move would substantially tighten up oversight on its internet giants.
As per the new rules, the companies holding data of over 1 million users must now seek cybersecurity approval when they want to list in other nations.
Yesterday, the Cyberspace Administration of China specified that new rules were announced because of the risk that users' data and personal information could be affected, controlled, and exploited by foreign governments. Furthermore, the cybersecurity review will also look into potential national security risks from international Initial public offerings (IPOs).
ALSO READ: Chinese suspension of Didi app weighs on APAC markets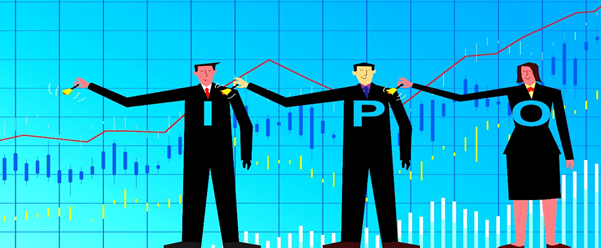 Copyright © 2021 Kalkine Media
The move related to the new ruling is one of the most vital steps to restrain the ability of technology firms to raise capital in the US through the Variable Interest Entity (VIE) model. This model has adopted by Alibaba Group Holding Ltd (NYSE:BABA), Baidu Inc and Didi Global Inc (NYSE:DIDI).
According to Bloomberg, the regulators are also contemplating needing VIEs like Alibaba that have already gone public to seek approval for additional share offerings in the offshore market.
Before proposing the new rules that specifically apply to listings in foreign nations, the regulator was also looking for feedback on the proposed rules. So far this year, 37 Chinese companies have listed in the US, exceeding the count of the previous year. As per the data collected by Bloomberg, these companies have raised a total of US$12.9 billion.
Crackdown acceleration
Chinese authorities have accelerated a crackdown against international listings after Didi was advised to push ahead with its debut in June despite being asked to postpone the plans as early as three months ago.
ALSO READ: All you need to know about Didi app
Even before the announcement of the new rules, some firms that had planned to list in New York pulled back their IPOs. On 8 July 2021, Beijing-based LinkDoc Technology Ltd became the first known company to cancel an IPO in the wake of the newly proposed changes.
Moreover, as per some media reports, it has been reported that Chinese vegetable start-up Meicai and fitness app Keep have cancelled their plans for US listing.
All in all, these new rules could affect some China-based technology firms like TikTok owner ByteDance Ltd and on-demand logistics as well as delivery player Lalamove, which are contemplating IPOs.