Summary

Global tech company ByteDance is operating on several platforms to connect people across cultures, geographies and languages.
In 2016, ByteDance launched a popular social media app - TikTok
TikTok remained in controversies, and in mid-2020, the Indian government banned the social media app, considering its threat to privacy and security.
ByteDance, the most valuable start-up in the world, is the developer of social networking services and video-sharing apps such as TikTok and Douyin. Douyin is the Chinese-specific counterpart to TikTok. ByteDance was founded by Zhang Yiming in March 2012 and is famous for its mobile applications having a major entertainment value.
The China-based global tech company had 1.9 billion monthly active users towards the end of 2020 across various platforms. It operates on several platforms and connects people across languages, cultures, and geographies.
ALSO READ: Didi, ByteDance among top Chinese firms set for US IPO in 2021
ByteDance is dedicated to creating the digital life of the millions and millions of people more beautiful, and interesting with its efforts and vision of providing premier Global Creation and Interaction Platforms. ByteDance has introduced some super apps in the local and international markets, such as TikTok in 2018, its domestic version Douyin, and news aggregator app Jinri Toutiao.
ByteDance will also undergo a significant change in management this year. ByteDance founder Zhang Yiming, who is one of China's under-40 business leaders, will step down from the CEO of the Company by 2021 end and will enter into other key strategic role. Another co-founder of the Company, Liang Rubo, will take over the role of CEO.
ALSO READ: TikTok Jumping Through Hoops: Anticipated IPO & Hunt For A New CEO Amid White House Decision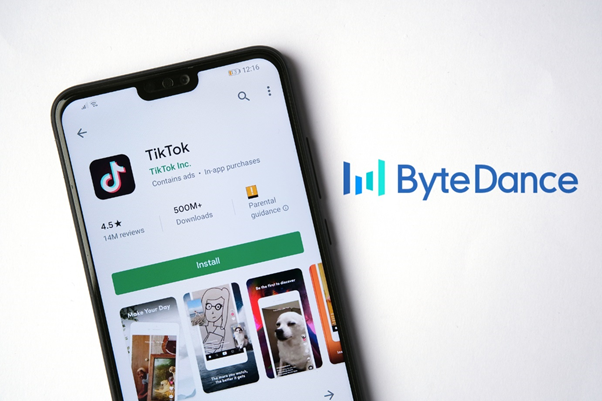 Source: © Sedovukr|Megapixl.com
Why everyone is so focused on TikTok
Since its launch in early 2018, TikTok application, apparently, every major news publication has been covering it. The popular social media app racked up millions of downloads across the globe. TikTok allows users to make, watch, and share a 15-second video on cell phones. With its customised feeds of short videos set to sound and music effects, the social media app is famed for its high levels of engagement and addictive quality.
The users can jazz up their videos by adding a number of effects such as filters, background music, and stickers. Besides, users can collaborate on content and make split-screen duet videos even if they are not in the same locations. TikTok is driven by sophisticated artificial intelligence (AI) which foresees what people want to see next.
ALSO READ: Did you enjoy watching TikTok video, and did you know that TikTok invaded your privacy?
TikTok Controversies
Like most other social media applications, TikTok is also not immune to disputes. In June 2020, TikTok and some other Chinese applications were banned in India.
India permanently banned TikTok; why?
India was the largest overseas market of TikTok, with higher than 200 million active users. India's ministry of electronics and information technology announced notices to permanently ban video app TikTok, including fifty-eight other Chinese apps, in June 2020. The ministry explained these apps position on noncompliance with privacy and security requirements.
The Indian government stated that it was not convinced by the justification provided by these companies. Hence, the ban for these 59 Chinese apps in India is permanent now.
US backtracks on TikTok ban
On 10 June 2021, US President Joe Biden revealed that the government was dropping an executive order to ban apps like TikTok and WeChat in the US. Furthermore, Biden's administration will conduct its own review for the identification of national security threats with the software apps tied to China. Further actions will be taken depending on the findings, and this implied that TikTok could still be prohibited in the forthcoming time. The previous executive appeal by the Trump administration was revealed in September 2020, alleging that the China government was employing TikTok app for the gathering data and private information of Americans.
Bottomline
Amid the ongoing COVID-19 pandemic, while many businesses are cutting down their workforce, ByteDance is on a hiring spree. Besides, the Company is looking forward for bolstering its presence in e-commerce and gaming areas.