Summary

China's largest ride-hailing giant was removed from app stores for misusing users' personal data.
The company has said that users can use its app as driver services will not be affected.
The takedown move comes four days after the firm began trading on the BYSE, having raised US $4.4 billion in IPO.
China's cyberspace regulator on Sunday ordered smartphone app store operators to takedown Didi Global Inc. app from their stores, after finding that the China's largest ride-hailing giant and local regulators violated laws on collecting and using users' personal data.
The Cyberspace Administration of China (CAC) announced a probe into the ride-hailing giant over cybersecurity concerns and to prevent security risks to national data just days after it debuted on the New York Stock Exchange on 30 June 2021.
Founded in 2012, Didi Chuxing Technology Co is a vehicle-for-hire firm with more than 550 million customers and millions of drivers on board. The company has an app, which offers taxi hailing, bike sharing, car-on-rent services like Uber through its network of drivers. After the order, Didi app was taken down from several app stores including Apple's app store in China, Huawei Technologies co. and Xiaomi Corp.
Also read: Will the Tesla share price climb continue?
According to the regulator, the company was found to be in serious violation of regulations in its collection and use of personal data, without any further elaboration by the regulator about the nature of violation. The regulator has notified the company to "solve existing problems and effectively protect the personal data of its users".
The takedown move comes four days after the ride-hailing giant went public on the NYSE, having raised US $4.4 billion in an initial public offering (IPO) by pricing its shares at US $14 each, which was the biggest listing in the US since Alibaba's 2014 debut.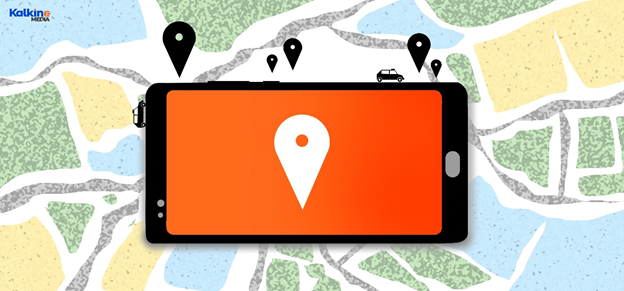 Copyright © 2021 Kalkine Media
In a statement, the company said that its users who have already downloaded its app can continue to use its as services will not be affected. Further, the company said it is seriously carrying out correction and updates and continue to protect user privacy and data security.
Didi's operations and impact on revenue
The company in a statement said, that the takedown may adversely affect its revenue in China but did not elaborated on the potential extent of the impact. The Didi is a leading online ride-hailing company headquartered in Beijing, which operates in 4,000 locations across 16 countries. In June filling, the company reported revenue of 42.2 billion yuan (US $6.5 billion), of which 39.2 billion yuan came from China and about 800 million yuan came from its international business for the quarter ended 31 March. The company collects vast amount of real-time commuting data every day, which they use for traffic analysis.
Also read: How to invest in IPOs in the UK?
For the year ending 31 March 2021, the company served over 493 million annual active users and saw 41 million transactions every day. The government data showed that in December the country had 365 million ride-hailing users and Didi's app had 156 million users in the first quarter, which it had a major chunk of the market.
According to analysts, the Didi's earning will not affect majorly as its existing user base in China is large and the takedown of the app does not affect existing users.
On 29 June, a notice on Didi's app showed it had updated its user information and data privacy policy. In a statement to media, Didi said it is "regular update" following the introduction of two new services.
On Saturday, a senior executive of the company said that the company stores all personal data or users and roads data at servers in the country and it is "absolutely not possible" that it passed data to the US.
The company has also mentioned in its IPO prospectus that "they follow strict procedures in collecting, transmitting, storing and using user data".
Impact on Share price
The IPO valued the company at US $67.5bn, down from the $100bn it had hoped for. The company's shares closed at nearly 20% above then their Tuesday offering price on Thursday, but amid the cybersecurity investigation the price dropped by nearly 10%.
Didi's first day market capitalisation was recorded at US $75 billion, which even made Didi's President Jean Qing Liu a new billionaire and making the company four times more valuable than its US counterpart Lyft and almost as big as Uber (US $95 billion market cap).
Also read: Top 10 AIM stocks for the month of July 2021
The takedown order from the Cyberspace Administration of China (CAC) affected the share price of other Chinese tech companies as well, such as Tencent holdings Ltd, JD.com and Meituan. The SoftBank Group Corp, whose vision fund unit holds stakes in both DiDi and Full Truck Alliance, saw its shares fall 5.9% in Tokyo on Monday.
On 3 July, Didi Global Inc (NYSE: DIDI) shares closed at US $15.53 on the New York Stock Exchange, down by 5.30% with market capitalisation of 74.5 billion.
Since 2020, the Chinese internet regulators have cracked down more sharply on the country's tech giants for violation of rules. It shows that the business environment in China today is very difficult and there's tighter scrutiny for Chinese tech companies and the Chinese government is trying to impose more control on the sector.
A tabloid published by the ruling party said on Monday that they do not allow any giant tech company to become a super database of personal information and these companies are not allowed to contain more details than the country and can't use these data however they want. It said that the Didi's Big data analysis capability could pose risks to the security of individuals' personal data.
Also read: Is it a good time to buy a stocks and shares ISA?