Highlights

El Salvador's official adoption of Bitcoin got off to a somewhat shaky start as the price of Bitcoin plummeted in the hours following its introduction
Bitcoin adoption by Australia would likely be complicated by its notorious and excessive use of fossil fuels
Australia has a history of resistance when it comes to mass economic reform, as seen in the adoption of the GST during the 1990s
The emergence of Bitcoin in recent years has taken the concept of cryptocurrency from the fringes of society, finance and culture to the forefront of public consciousness.
As the population becomes ever more familiar with a monetary system once viewed as only good for purchasing shady goods and services on the dark web, opinions on the digital currency's legitimacy remain divided.
So, the idea that Bitcoin could one day become just as readily and legally accepted as the mighty dollar might be laughable to some but to the Bitcoin bulls who believe Bitcoin to be the saviour of the financial system, this idea is inevitable.
Given Australia's history with massive economic reform, what are the odds really that Bitcoin could one day become legal tender across our great nation?
El Salvador
The Central American nation, El Salvador, which became the first country in the world to adopt Bitcoin as legal tender alongside their official currency – the US dollar, will definitely act as a precedent if Australia ever adopts Bitcoin as legal tender.
The historic move from El Salvador got off to a somewhat shaky start, however, as the price of Bitcoin plummeted in the hours following its introduction.
Just how well El Salvador's Bitcoin adoption goes, will determine whether other countries follow suit. Another Central American nation – Paraguay – is watching developments closely as their populations mirrors that of El Salvador in that many of their citizens work abroad and send money back into their country.
As El Salvadoran President, Nayib Bukele, pointed out himself ahead of the official rollout, Bitcoin's adoption would save those working abroad millions of dollars in commissions. In fact, it's estimated that the move may allow Salvadorans to pocket a total of US$400 million which is spent each year in commissions for remittances.
However, Australia does not mirror this economy in that sense. Although, there are Australians who work abroad, the amount of money sent home is not as significant compared to El Salvador or many of the other Central American nations.
Crypto Regulation in Australia
Australia has been fairly progressive in their approach to regulating cryptocurrency trading. However, other countries have not been so relaxed when it comes to regulations.
Famously this year saw Chinese authorities crack down on crypto exchanges as they view the wider crypto market as having no intrinsic value. Furthermore, Bitcoin mining, which had previously been practiced widely in various parts of China was banned earlier in the year as government agencies cracked down on crypto mining.
Although the reason for this could be the revelation that Bitcoin's mining uses excessive amounts of electricity and is therefore harmful to the environment, the more likely reason is China's historically strict policy on free market trading.
Environmental Concerns
This brings up another potential obstacle for Bitcoin and its potential adoption by Australia and that is its notorious and excessive use of fossil fuels.
One alarming piece of data which emerged earlier this year was the revelation that Bitcoin mining uses 0.5 percent of the world's electricity annually.
As Australia becomes ever more conscious of its carbon emissions, it's hard to imagine a scenario where Bitcoin's current mining practices are required in order to float it alongside the dollar.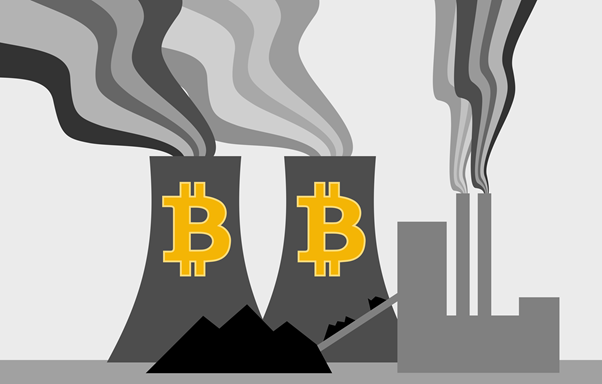 Image source © Hollyharryoz | Megapixl.com
Australia's Historic Economic Reforms
Another reason why Australia probably won't adopt Bitcoin as legal tender anytime soon is its historic resistance to mass economic reforms.
In the year 2000, Australia famously became one of the last first-world nations to adopt goods and services tax (GST).
It's now been over twenty years since GST was formally introduced to the Australian economy and it's now entrenched in the daily workings of the economy. But there was a time where GST was a highly controversial idea.
Getting the country on board was a long and arduous process which even cost one would-be prime minister, John Hewson, an election which he had earlier deemed "unloseable".
Given Australia's historic resistance to such large scale economic change, it's easy to foresee how a similar reluctance to adopting another currency might occur.
That being said, things change and ideas which once seemed untenable become tenable. For a change of this magnitude, a number of stars would have to line up.
In short, don't hold your breath.