Highlights

Amazon Coin is a digital token offered by Amazon and has a fixed value in USD
Amazon may or may not come up with any blockchain digital currency in the near future
For now, metaverse coins are in the limelight after tech giant Facebook's name change
Big names like Tesla, MicroStrategy and S&P Dow Jones have jumped onto the crypto bandwagon. The world of blockchain-based digital currencies is a definite pull.
But has Amazon launched a cryptocurrency? Is Amazon about to have its blockchain-based coin just like native tokens Ether and DOGE? Let's find out more.
Also read: Top 5 NFT marketplaces to create & trade original work by creators
What is Amazon Coin?
Yes, the e-commerce giant already has a digital token of its own. But unlike blockchain-based cryptos, Amazon Coin is a simple digital currency with no distributed ledger underpinning as of now.
Where can you buy Amazon Coins?
Amazon Coins can be bought on the company e-commerce platform. One such coin equals one cent, and that means an ownership of as many as 100 Amazon Coins is needed to have a USD one dollar holding. It is notable that these coins have a fix peg to the US dollar, but they cannot be equated with stablecoins like Tether.
What can you buy with Amazon Coins?
Amazon coin can be spent on games and applications that support them. Unlike Bitcoin, which is a legal tender now in El Salvador and is accepted by some companies like airBaltic, Amazon Coin is neither a legal tender nor it has any acceptance outside of apps and games.
Is there an Amazon crypto?
No, there is no Amazon cryptocurrency as of now. But yes, Amazon tokenized stock FTX does exist as a part of the cryptocurrency universe. These tokenized shares are powered by CM-Equity, a brokerage firm. It claims to back these token offerings by holding shares of Amazon.
Is Amazon Coin a cryptocurrency? What can you buy with Amazon Coins?
In October 2021, a job posting by Amazon Web Services triggered rumors about an impending move of Amazon into cryptocurrencies. The job sought talent in the field of 'discovery, execution, settlement and custody' of assets like NFTs, stablecoins and even central bank digital currencies (CBDCs).
For now, any further development in this respect is guesswork.
Also read: What are DeFi games & which are the most popular DeFi games?
Jeff Bezos on cryptocurrencies
Jeff Bezos, the second richest person on earth, has yet to make any definitive statement on cryptos. It was reported in July 2021 that Amazon would start accepting Bitcoin and Bezos was the key driver behind the move. Bitcoin's value surged after the news broke.
However, Amazon categorically denied any such move or an 'imminent' foray into cryptos.
Last month, it was reported that Bezos-backed property venture in Latin America would accept payments in Bitcoin. However, this move cannot be pinned on Bezos or be considered as his direct endorsement of cryptocurrencies.
Also read: 5 breakout altcoins with metaverse underpinning
Cryptocurrencies' returns
After surging to US$68,000 at one point in November 2021, Bitcoin is trading under US$60,000 over the past couple of weeks. Another major crypto Ether was trading in a similar trajectory but has lately shown a bullish trend.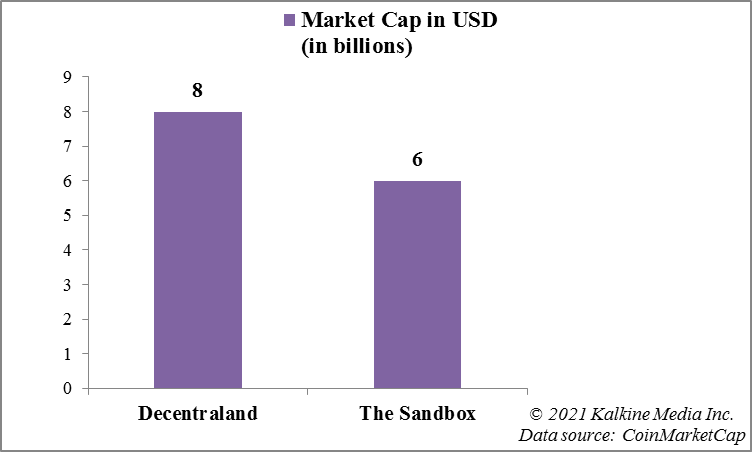 While Amazon is yet to move into cryptos, another tech giant has already laid the foundation stone. Facebook is moving fast toward metaverse, and non-fungible tokens (NFTs) are arguably one key part of metaverse. In blockchain-based gaming, which is comparable to metaverse's virtual reality world, NFTs and other digital assets hold great value. Token of games like Decentraland and The Sandbox are in the limelight.
Also read: Is Bitcoin better than gold as hedge against high inflation?
Is Amazon Coin an asset?
Amazon Coin, for now, is a digital token that has a very limited use. It has no value as a tradable asset as one Amazon Coin has a fixed value in USD. Amazon Coin crypto is just an extension of this, which does not exist at this point in time. It may be speculated, considering Facebook's meta move, that Amazon may come up with something related to blockchain in future.