Highlights

NFTs have taken over the digital asset sphere, with most of those favouring it being art enthusiasts and gaming fanatics.
PetKingdom, with its token PKD, has made its entry into the De-Game-Fi environment.
Users can finish quests and battles within the game to earn Character and item NFTs, which they can sell to play further levels of the game.
The world of digital assets is a unique and interesting arena which sees frequent metamorphoses of the assets into new and developing market trends. Initially, cryptocurrencies were thought to be the revolution, and in a way, are still considered the trailblazers of the modern way of trading. However, things have quickly progressed from cryptocurrencies, with many new digital assets now being available in the investor playfield.
NFTs are one such digital instruments that have quickly garnered massive attention from all spheres, with many investors cashing in on the NFT frenzy in a short span of time. NFTs have been especially significant for digital art creators and video game enthusiasts, who have been lured into the digital space due to their love for collectibles.
GOOD READ: The Astronomical Rise of NFTs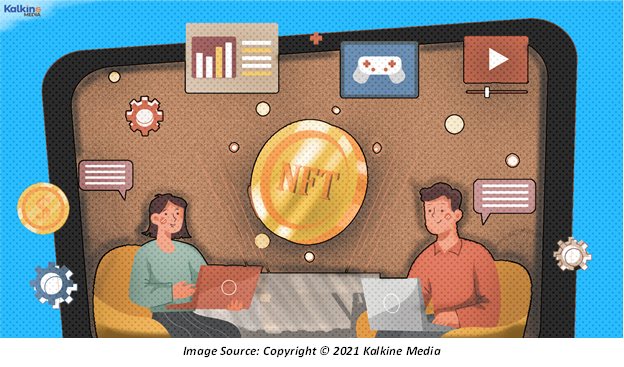 One such interesting opportunity has been presented to video game aficionados by PetKingdom. PetKingdom is a cryptocurrency token, operating on the Binance Smart Chain. Like many other cryptocurrency tokens, it is a game-based token, which allows investors to purchase characters and rewards solely pertaining to the game.
The developers of the game have created a comprehensive De-Game-Fi platform to provide users with an immersive gaming experience. The PetKingdom Ecosystem largely derives its value from the number of participants in it and can deliver higher returns with increasing faith of customers in its token.
ALSO READ: What is Decentralised Finance (DeFi)?
Let us take a closer look at how investors can get their hands on the new entrant in the crypto sphere.
How to obtain the token?
To own a PetKingdom token, PKD, individuals must participate in a Blockchain-based social game economy and win quests. The game has been designed as such that the key to winning the game is through solid teamwork.
Immerse yourself into De-Game-Fi Universe: Here's what you should know about PetKingdom
Essentially, the aim of each team is to participate in daily fights and decide the future of the Warrior and The Planet orbit the Sun. The game also includes boost rewards such as 5 stones symbolising 5 elements namely metal, wood, water, fire, and earth. At the end of each game, the winner is rewarded with $PKD.
The game's NFT marketplace allows players to exchange and sell the characters and items earned by them in the form of NFT auctions. Through the sale of NFTs, users can purchase Incubators to unlock new characters, allowing them to begin new adventures.
A glance at PetKingdom's price
PetKingdom's recent Coin Market Cap is #3167. The token's circulating supply and live market cap have not yet been made available. However, the token's fully diluted market cap stands at around US$6 million, with a total supply of 20 million tokens.
At the time of writing (21 September, 2:58 pm AEST), PetKingdom is trading at US$0.305516, amounting to 0.0000071950 BTC.
RELATED READ: A crypto game that can net you cash? This is How You Play Axie Infinity