Summary

Despite the considerable risk, penny stocks have the potential to generate a massive profit at a faster rate.
Investing in penny stocks gives one an option to add niche businesses in one's portfolio that could have substantial potential to grow in the future.
Although penny stocks have considerable advantages, investing in them does pose notable challenges that the investors must be aware of before taking a call.
Undoubtedly, investing in penny stocks is quite risky and requires a considerable risk appetite to bear the potential losses. However, there are certain advantages of investing in such stocks, which we would focus on. But before that, let us know a bit about penny stocks.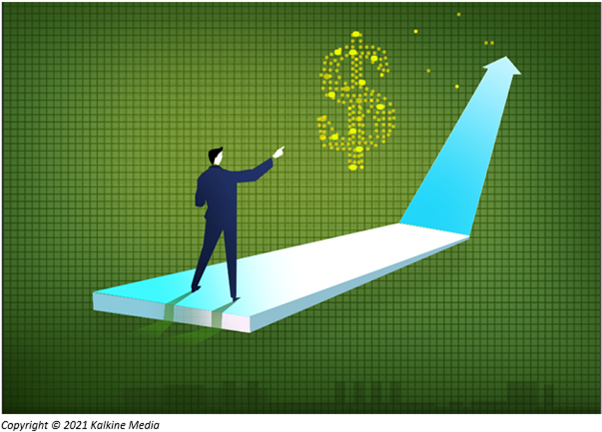 What are penny stocks?
Penny stocks are small companies that trade below $1 and have a market cap of less than $300 million. However, US SEC defines stocks trading below $5 as penny stocks. These stocks are mainly illiquid and trade on OTC platforms.
Although there are quite a few benefits of investing in them, investors find it challenging to sell these stocks due to low liquidity and the buyer's unwillingness to buy them. Because of these factors, many experts suggest people stay away from penny stocks.
However, despite the concerns, penny stocks regularly catch the eye of investors who are risk-takers and are not bothered with the uncertainties around returns from penny stocks.
Source: Copyright © 2021 Kalkine Media
DO WATCH: The Penny Picks || Why Is Market Eyeing Stocks Under 1 Dollar?
On that note, let us look at the benefits of investing in penny stocks.
Benefits of investing in Penny stocks
Despite the substantial risk, many investors include penny stocks in their portfolios to transform their portfolios and returns. Hence, they do thorough research on these stocks before including them in the portfolio. Some of the benefits of investing in penny stocks include:
Penny stocks are cheap, and an investor can easily afford them without making a huge capital investment. For example, a stock is available at 10 cents, and you are planning to invest $1000 in penny stocks. Hence, you have 100 shares of that penny stock. As the price moves up to 15 cents, an investor can make $1500 quickly, making $500.
There is a considerable probability that today's penny stock might become a winner in the upcoming period.
Penny stocks have the potential to boost the investor's portfolio.
Investing in penny stocks allows investors to come across many niche businesses in the market and their potential to grow in the upcoming period.
Investing in penny stocks (Source: © Tasha24567 | Megapixl.com)
DO WATCH: Which are five widely used penny stock screeners in Australia?
Points to remember while investing in penny stocks
For all the perceived advantages of investing in penny stocks, one must be cognizant of the points below:
Don't Invest heavily in penny stocks: One should avoid investing a considerable amount in penny stocks. Undoubtedly, there is a huge chance to make a tremendous profit, but at the same time, there is a significant risk involved as well. Hence, investing a smaller amount would help the investor to bear the losses.
Invest in few penny stocks: Experts believe that one should pick two or three penny stocks instead of multiple stocks. Penny stocks require constant monitoring. Hence, after thorough research, it becomes easy to handle them by investing in two or three penny stocks.
Keep an eye on penny stocks: While investing in penny stocks, we must constantly monitor them and take an exit at an appropriate time and book profit. Generally, people invest in penny stocks as a short-term strategy instead of a long-term strategy.
Buying a limited quantity of penny stocks: As already highlighted above, people find challenges while selling penny stocks because the buyers are not willing to buy. Hence, if someone has a huge volume of a particular penny stock and wants to book profit by offloading them, they cannot sell them because of the lack of buyers.
Try to avoid averaging the purchases: Generally, it is seen that if the price of a particular penny stock falls, investors tend to buy more stocks at a lower cost and average their overall purchase. There is a vast scope in this process that people might make huge losses if the investment goes wrong. Many smart investors in such a scenario try to buy stocks at lower prices and sell when the price surges high.
DO WATCH: