Summary

BetaShares Crude Oil Index ETF (ASX:OOO), the only oil ETF listed on the ASX, provides exposure to investment in crude oil futures contract.
The ETF tracks an index that provides exposure to the WTI crude oil futures.
Investors can park their funds in the ETF as they buy or sell shares on the ASX.
The ETF has given two dividends in 2021 and 120% return in the last one year, as of April 2021.
Global crude oil prices have been gaining strength with benchmark crude oil, West Texas Intermediate (WTI) and Brent Crude currently hovering near US$70 per barrel. Since the beginning of the year 2021, crude oil prices have been showing resilience. The trend indicates improved oil demand and price for the second half of 2021.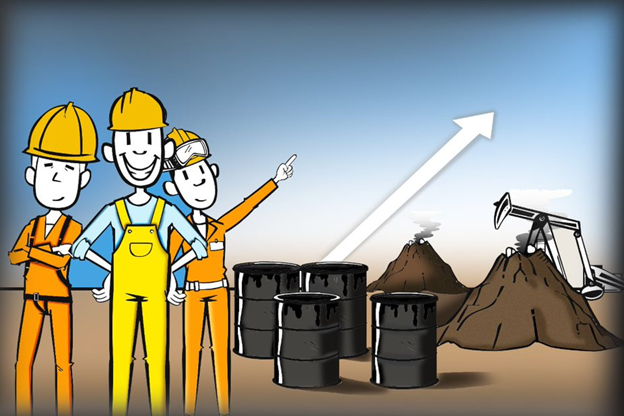 Copyright © 2021 Kalkine Media
With crude oil prices gaining traction, traders and investors get more interested in injected their funds for investment purpose in the commodity. In Australia, investment in oil could be made through four instruments - oil stocks, oil exchange traded funds (ETFs), oil futures and investment in master limited partnerships (MLPs).
Read here: Strong Chinese industrial output to drive crude oil prices higher
The simplest way to get exposure to the crude oil market is by investing in oil stocks – the stocks of companies engaged in the exploration and production of crude oil. But it has certain limitations and drawbacks. Especially in the oil industry, where chances of success of hitting oil are 3 out of 10 wildcat wells; some companies may not perform well as per their segment.
Then there are exchange traded funds or ETFs, which grant exposure to a whole load of assets and divide the risk among several companies engaged in that particular sector. Investors do not need to put all their money in an individual company, rather the risk is spread on a broader scale tracking the price and performance of various stocks.
Good Read: Are rising Crude Oil Prices a concern for energy hungry nations?
In Australia, there is only one ETF tracking the price of oil- BetaShares Crude Oil Index ETF – Currency Hedged (Synthetic) (ASX:OOO). The ETF aims to track an index that provides exposure to crude oil futures contracts.
The BetaShares Crude Oil Index ETF bottomed out to AU$2.77 during the peak of the COVID-19 pandemic in 2020, as the crude oil prices crashed, and the crude May Futures price went negative. In January 2020, the ETF traded around AU$16 and in April 2020, it declined to AU$2.77, representing a humongous drop of nearly 500%.
In April 2021, the ETF price reached AU$6.12, up by 120% in one year. The crude oil prices have also moved significantly from its lows of last year to the current range of ~US$70/bbl. The ETF turned up the heat when it paid two dividends this year. The ETF paid AU$0.341 and AU$0.428 per share in May and June, respectively. The annual yield stands at 21.39% at the current market price of AU$5.93.
The ETF tracks the index that provides exposure to the price of WTI futures and is hedged for currency fluctuations.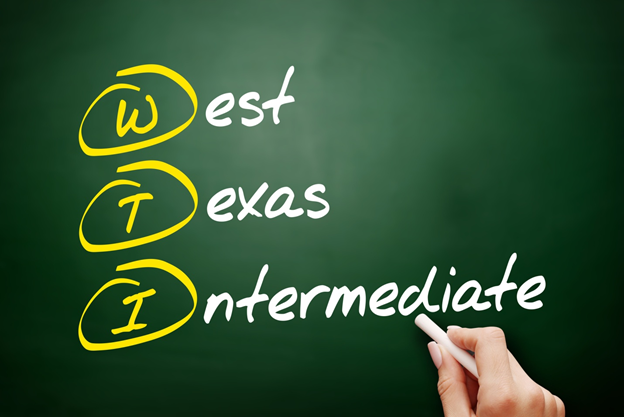 Image source: © Dizain777 / Megapixl.com
Also read: A look at Crude oil's sensational journey from Black April to April 2021
How does the oil ETF work?
The spot price of crude oil is different from the price of futures contracts. The ETF does not aim or is expected to provide same returns as that of the spot price.
Buying an oil futures contract provides exposure to the crude oil market but like any futures and options trade, it expires on a pre-determined date. Investors need to roll out from an existing contract to another to maintain the exposure.
Rolling out here means – selling the existing contract and purchasing a new contract. Though it sounds simple, it is not. There are costs involved in rolling out and the trader may incur losses as futures contracts dictate that on expiry.
The investor still holding the contracts is required to take the physical delivery of crude oil. This was the primary reason why the oil futures in 2020 nosedived and went negative.
Interesting Read: Oil Price Volatility: Is Commodity Super Cycle Out of Order?
The BetaShares Crude Oil Index ETF makes money from the difference in the spot price and futures contracts price. Let us try to understand with an example.
Suppose the June contract is priced at US$70/bbl, and July's contract is priced at US$72/bbl. Now the ETF, during its rollover from June to July, will have 2.7% less exposure after selling June's contact. Here any investor directly dealing in oil futures would need to bring in 2.7% more money to maintain its exposure while rolling from June to July.
But the ETF has the option to sell the futures contracts in the spot market. If the July future is at a higher price, then there is a huge chance that the crude oil in the spot market will be higher than US$70/bbl.
Now, let us take another case when the futures contract price for the subsequent month is lower than the previous one. Let us assume that June's contract price is US$72/bbl and July's contract price is US$70/bbl. During rollover from June to July, the ETF will have 2.7% higher exposure as the prices have come down. The gain in exposure will result in profits if the spot price does not fall more than 2.7%. So, there is profit even when prices come down.
Good read: Oil prices jump with hope of rising demand
Benefits of OOO
It can be bought and sold like any share on the Australian Securities Exchange (ASX).
It provides exposure to the performance of crude oil futures without complications and costs involved in direct investments.
As oil futures are priced in USD, the ETF provides hedging against the currency fluctuations in USD and AUD.
Read more: How a rebound in oil prices is impacting ASX energy stocks
Some of the popular ASX-listed oil & gas space players are BHP Group Limited (ASX:BHP), Santos limited (ASX:STO), Origin Energy Limited (ASX:ORG), Woodside Petroleum Limited (ASX:WPL), Caltex Australia Limited (ASX:CLX) and Oil Search Limited (ASX:OSH).