Definition
Related Definitions
Value-Added Resellers (VAR)
What is value-added reseller (VAR)?
Value-added resellers (VAR) can be defined as the organisations or businesses that improve and enhance a third-party product and resells them. In this way, the resellers sell products whose value exceeds the order requirements. Generally, VAR is observed in most IT solutions where the improved value may take up numerous forms. Usually, a VAR develops a hardware platform and sells the combination as a turnkey solution.
Besides providing IT solutions, VAR also offers various professional services such as consulting, designing, implementation, and training services incorporating the hardware, software, and other products that it sells.
VAR helps resellers to develop a healthy relationship with manufacturers based on value creation. As a result, resellers can customise goods and meet the expectation of the customers in exchange for some extra money. Apart from building relationships with sellers, VAR also allows resellers to be in the market's proximity and establish a brand trust that enables a hassle-free delivery.
Summary

Value-added resellers (VAR) refer to the process by which some organisations improve and enhance a manufacturer's products and resell them.
Value-added resellers play a crucial role in enhancing brand performance and brand credibility to the customers.
Value-added resellers can be found across businesses such as computer hardware, furniture, and automobile dealers.
Frequently Asked Questions (FAQ)
What role do value-added resellers play in brand performance?
Value-added Resellers (VAR) play a very crucial role in assisting manufacturers in growing their business from several angles and distribution paths. Value-added resellers have a broader knowledge of the market when it comes to selling the products compared to the manufacturers. In addition, these resellers are much more knowledgeable about sales and marketing strategies and distribution channels. Therefore, these resellers are much better at bringing improvised services and goods with lower capital investments and flexibility than the manufacturers.
Let us study an example to understand this concept better. Let us assume that in an IT organisation, value-added resellers assist with instaling hardware, implementing softwares and training employees on the hardware and softwares implemented. Therefore, they are supposed to have a broader knowledge of their improvised products than the producers and better guide the users.
Image source: © Raywoo | Megapixl.com
The bonding between the manufacturer and resellers play a crucial role in improving the performance of the brand. The revenue earned after increasing the value gets reported. On the other hand, these resellers are usually associated with multiple brands or manufacturers, giving customers innumerable options to choose from.
In some instances, the highly performing value-added resellers are also regarded as sales partners. This is because they hold a significant position in the market, and manufacturers prefer to gain benefits by selling their products.
What are the benefits of using value-added resellers?
Employing value-added resellers for selling products can be beneficial for the producers. One of the significant benefits of employing VAR is that they contribute to the marketing strategies of the producers. In addition, it makes the brand team strong to sustain itself in the highly competition-driven market. For instance, VAR analyses various needs of the users and smartly converts them into the software's features and abilities.
Moreover, VAR allows manufacturers to outsource their sales to these resellers. There are mainly two reasons why manufacturers do so:
These resellers have intimate knowledge of the market as they work near the market.
These resellers have better marketing strategies that help in effective market penetration.
The value-added resellers give more attention to larger accounts and give efforts on direct sales.
However, deploying a value-added reseller entirely depends upon the efficacy of the production company and the needs of the customers.
The real benefit of VAR can be recognised upon observing the core economy of supply chain management. Some of the benefits of VAR from the supply chain management perspective include market coverage, lower costs, and customer contacts. Moreover, some other beneficial features of VAR are marketing knowledge, marketing segmentation, marketing strategies, etc.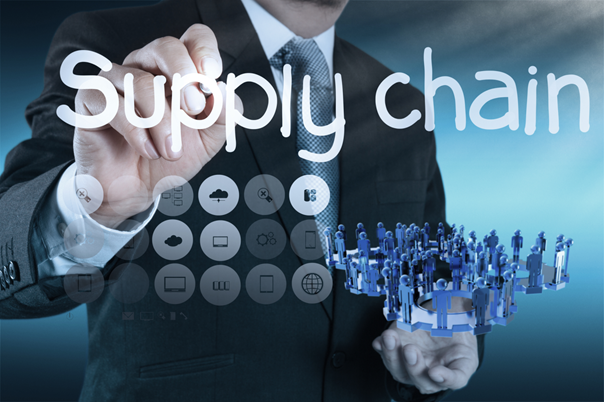 Image source: © Everythingpossible | Megapixl.com
What are the disadvantages of value-added resellers?
There are mainly two cons of using value-added resellers, which are stated below:
The most important disadvantage of value-added resellers is that manufacturers are not ready to lose control over their goods due to opportunistic tendencies completely. Therefore, despite adding value to the goods and services, resellers are blocked for the devaluation of the services.
Another major disadvantage of value-added resellers is that they earn profit as intermediaries in a business. Therefore, instead of considering resellers as a platform for sales and marketing, manufacturers perceive them as parasites. Such perceptions cause harm to the business in several ways, such as losing customer trust and losing customer contracts.
Moreover, manufacturers often prevent themselves from deploying resellers in fear of poor communication, devaluation of goods and services, poor market management, below average marketing strategies, etc. These fears destroy the overall purpose and need for joining hands with resellers.
What are some examples of value-added resellers across sectors?
Computer retailers and service companies
Value-added resellers are most found in the computer hardware and software business. Several computer retailers offer services by adding value and extended warranty, complementary accessories, installation services, customer care service, consultation, and software training service, etc.
Several IT companies act as organisations that sell customised value-added software installation services and create customised turnkey solutions.
Automobile dealerships are known for offering value-added service to their customers in the form of offering extended warranty, servicing contracts, customised accessories that cater to the customer's needs, etc. However, not every value-added reseller gains extra revenue from their company.
Another excellent example of value-added resellers is furniture companies. Various furniture companies offer value-added services such as extended warranty period, services, customisation of products and so on, to increase their brand credibility and make customers loyal to their brand. They also offer expert complimentary consulting, set up or installation services to their customers. E-companies even have tie-ups with expert interior designers who visit customers' homes to give customised designing solutions by measuring spaces and developing designs according to the customer's taste and budget.