Definition
Underinsurance
What is underinsurance?
Underinsurance means inadequate insurance that does not cover the total value of potential claims/losses. Underinsurance leads to financial loss for the claimants. Policyholders usually go for underinsurance to reduce premium related outflows. But these initial savings are eroded by the actual loss in the insurance claim. Insurance thus becomes inadequate in terms of indemnity. It is, therefore, essential to avoid it. Insurance policy cover must be finalised only after getting expert advice on potential risks.
Summary

Underinsurance means a lacking insurance cover, resulting in policyholders becoming responsible for a large part of the total loss.
It provides short-term premium savings but may result in a big blow of irreversible financial loss in future.
Underinsurance of critical assets can sometimes push businesses into shutdowns, thus must be essentially avoided.
Frequently Asked Questions (FAQ)
How do policyholders end up being underinsured?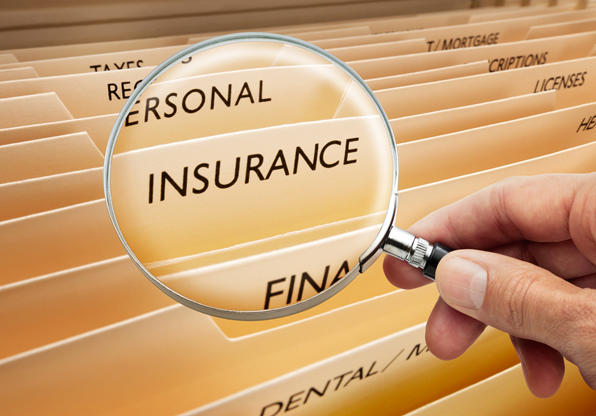 Source: © Cammeraydave | Megapixl.com
A few common reasons for underinsurance are:
Taking up an insurance policy solely to save taxes. A lot of insurance products offer tax benefits. It is, in fact, one of the top reasons for individuals and businesses to go for an insurance policy. Such investors typically opt for lesser premiums and end up being underinsured.
Policyholders are making the wrong product choice. Amongst the numerous insurance products available, it is tough to choose the best fit. Not every policy is designed to meet the policyholder's needs. Often, they end up with an inadequate cover.
It is common for businesses to not keep asset values up to date. This is also a reason why sometimes a wrongly estimated insurance is taken up.
Startups usually choose minimal cost options when it comes to expenses like insurance. This leaves them underinsured for even the most critical processes.
Why is underinsurance dangerous?
Underinsurance is a condition of insufficient insurance cover for a potential loss. Not having the right level of insurance cover leads to financial stress or even business closures. It usually happens when Individuals don't adhere to an expert's insurance provider's assessment of risks. When policyholders don't rely on experts to finalise the policy amount and go for a low premium cover, they hold hands with future losses. There remain hidden conditions or risks in such a situation. It is an uninformed decision, which results in inadequate loss cover. Such kind of incorrect loss estimation often leads to future financial stress. In extreme cases may also become a zero-indemnity deal for the policyholder. Consider the following example.
Example: Suppose Ben runs a furniture business; he stores logs of wood in his warehouse. He has an insurance policy in place for this raw material warehouse, but it is inadequate. Since Ben does not want to pay a considerable insurance premium, he takes up an insurance policy covering only 25% of the average raw material stored in his warehouse. Suddenly, one day, Ben's warehouse catches an unexpected fire. Unfortunately, the warehouse was over-occupied with stock for a massive furnishing order from a hotel chain. Being eligible for an insurance claim, Ben files the claim. Unfortunately, being underinsured, he is unable to cover the loss. In fact, he will have to pay over 80% of the loss out of his facpocket. It leads to financial stress on his business, and he loses his important furnishing order too.