Definition
Related Definitions
PayPal
What is PayPal?
PayPal is an online payment facilitator company. It is operating in the e-commerce sphere of fund transfers. PayPal has its website and mobile application that facilitates internet-based payments/ transfers between parties. The company's product allows customers to create an account on its web or application platform. The account is then connected to the user's credit card or banking withdrawal account. Once the company confirms the user's identification proofs and fund balances in his account, users can start using their PayPal online account to send or receive funds.
Highlights

PayPal offers a payment gateway for individuals, businesses, and marketplaces. It facilitates online fund transfers.
Its products allow customers to create an account on its web and transfer money online or use their branded cards for making contactless purchases.
A business can easily integrate PayPal services on their websites, and it is one of the world's most popular payment facilitators.
Frequently Asked Questions (FAQ)
What facilities does PayPal offer to its users?
Source: © Bazruh | Megapixl.com
PayPal helps users make digital payments while shopping online.
It provides quick access and stores payment and transaction information for repeated use.
PayPal adds a layer of security to online financial transactions using its secure payment method.
It allows users to transfer money using their personal or business bank account to an online PayPal account.
PayPal offers a facility to get mail checks for the balance in their PayPal account.
It offers a card facility to users like any bank and owns other digital payment services as well.
PayPal Commerce Platform is a two-way network that connects businesses to PayPal customers across marketplaces.
It allows companies to find new markets and sales channels, providing access to high-value customers.
It offers a platform for businesses to expand globally using flexible business models.
Is PayPal a secure method for doing online transactions?
No one except the PayPal user can see the financial information of their account.
The details of money transfers and payments are only visible to PayPal account holders.
Payments are initiated only after logging in to the user account with a security password/ code.
Any user is by default logged out after 15 minutes if no transaction takes place. It is a double check on attempts of hackers.
Users who use the mobile app for transactions ensure the same transaction policies as online users.
What are the various types of fees charged by PayPal?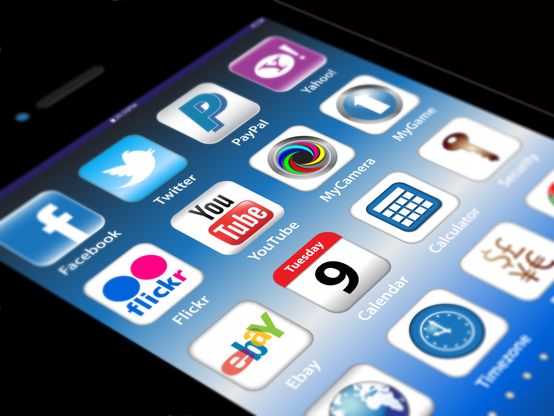 Source: © Ajv123ajv | Megapixl.com
A user can open his PayPal account for free. It also doesn't charge any fee for purchasing products using it. PayPal only charges the fees on the payments and transactions made as per the norms:
In the case of personal payments to family and friends, there is no charge if the user utilises their PayPal balance or personal bank account for the transaction. If the app users use a credit card, the recipient is charged with fees. The sender, in this case, has a choice to pay the fees and take away the recipients' burden.
For any commercial payments, when users order an item/purchase it, the seller of those products is charged the associated fees. This is because he becomes the recipient of funds in this transaction.
The fee for instant international transfers is not charged if money is transferred between two parties with PayPal accounts. It provides a competitive edge to PayPal in the world of international bank transfers from the US. PayPal charges a comparable fee to any traditional bank when the foreign currency is received in other countries except the US.
PayPal's website displays several models of charging a transaction fee. The only common thing is that PayPal's charges for mercantile transactions are very different from its individual account transmissions. However, e-commerce merchants like eBay, Amazon, and private businesses allow PayPal to make payments online even after this.
How can merchants add PayPal buttons and logos to their website?
E-Commerce merchants who wish to provide an online payment facility using PayPal can add the PayPal logo to their website. This will indicate their acceptance of funds from a PayPal user looking to purchase merchandise from their website. PayPal company provides logos in different sizes for such merchants to display on e-commerce platforms. These are available on the Online Logo Centre of the PayPal website. The desired image can be selected and copied with the HTML code; it can then be pasted on the merchant's web portal.
The sellers can also add a PayPal payment button to allow payment receipts via PayPal on their website. The PayPal payment button integrates a payment on the website as it has an embedded HTML code. This is quite an easy option to create for sellers.
How is PayPal better than cash/ bank transactions?
Discounts and cashback offer are provided on purchases from select online merchants.
PayPal has its credit card; a few approved users even hold PayPal branded Master Cards powered by Synchrony Bank. PayPal cards can be used for purchases at physical stores or as ATM cards to withdraw cash.
Many stores around the world recognise and accept PayPal payments via cards or online for merchandise.
PayPal often finances bulk purchases for merchants and extends lines of credit to users.
Its commerce platform delivers personalised end-to-end enterprise experiences with customers and financial institutions.
What are the alternatives to PayPal in various countries?
PayPal was developed by an open-minded tech geek experiment group that included successful businessmen like Elon Musk and Peter Thiel. PayPal is a world-renowned digital payment platform. It is very popular in America but has several other competitors worldwide. A few of them are-
Apple Pay- used by Apple product users. The App can be synced to an iPhone or Apple Watch and allows contactless payments. It also allows payments via text messages or by using its AI assistant Siri. Apple Pay is also compatible with other websites.
Google Pay- is a competitor that is popular among Android users. It lets users make transfers from their bank account, debit, or credit card. Payments are allowed in the US and India. The app can be downloaded by Android and iPhone users.