Definition
Related Definitions
Golden Handshake
What is golden handshake?
A golden handshake is a term used to a large sum of money offered by an employer to an employee to leave an organisation. It is a reward for the employees' good work or services over the years. It is an add-on bonus to a severance payment given to an organisation's partners, employees, or directors. Companies often offer a golden handshake to encourage people to leave during a merger or acquisition. It is also offered to prevent an employee from creating any controversies. They are often, especially with directors, a part of the employment agreement.
Summary

Unconstrained investing is a flexible and adaptive style of investment adopted by fund/portfolio managers.
It gives the fund managers the ability to benefit from market fluctuations in an appropriate manner.
It is a risky investment approach, and poor decision making may drain portfolio gains. Thus, investment managers must assess asset risks properly before investing.
Frequently Asked Questions (FAQ)
What are the features of golden handshake?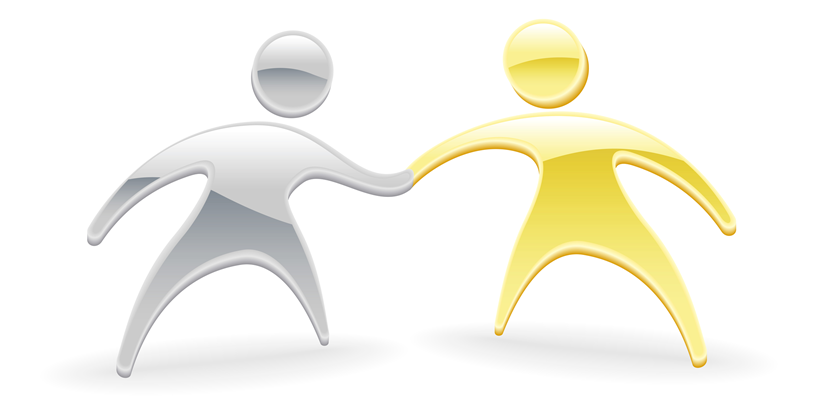 Source: © Krisdog | Megapixl.com
Golden handshakes are offered at the time of leaving an organisation; it is severance pay.
In case of layoffs, firing or retirement, payment is usually in cash or as stock options.
It commonly occurs after mergers or buyouts when a company wants to remove excess workforce at the top managerial level.
It typically comes with a restrictive clause for opening a competing business within a certain period.
There is also a provision of signing a non-disclosure agreement with the employer when accepting the golden handshake.
Golden handshakes also include promises not to sue the company or work for a competitor.
Golden handshakes may vary in size and can range from several million dollars.
Golden handshakes guarantee executives a substantial severance package.
Typically, senior leaders who bear a high degree of personal risk for a company's performance receive a golden handshake.
It is often used to attract high-potential candidates who may otherwise be reluctant to join.
Also known as golden handcuffs, it is just another way of providing executive incentive.
Examples
Suppose XYZ Company is a technology company that needs new employees to move forward the company's future goals. It, therefore, decides to terminate services provided by a few of its' senior employees. Employees having a few years left for retirement are chosen. In such a case company may offer these employees a golden handshake. If they accept it, severance pay, including some shares and hefty bank cheques, is given to them.
Take another example; a company decides to go for a merger with its' competitor company. Under the new terms of the merger, it must relieve its CFO, who has been working with it for a long time and contributing well. Since the CFO has a golden handshake clause in his agreement, he becomes eligible for the accruing benefits. When he loses his job, he will get a severance package under the clauses of a golden handshake. He may also have to sign a restrictive agreement, in turn limiting him to join any other competitor of the merged entity.
What are the advantages of golden handshake?
Source: © Iqoncept | Megapixl.com
A golden handshake is a promise of not joining any competitor given by the employee to the employer. It acts as a shield in times of distress or during adverse conditions.
It guarantees the employee to the employer about no legal suits from his side after a layoff.
The employee gets sufficient money to safeguard him until he finds a new job.
The money and other forms of compensation are offered to act as security for the employee's future.
Employees feel rewarded for the hard work and risks that they have taken.
Employees are very prone to choose offers giving a good salary package and an amazing severance benefit.
Organisations often use such attractive offers to lure employees from rival companies.
What are the disadvantages of golden handshake?
Sometimes golden handshakes are offered to employees who have a record of misconduct due to past eligibility.
When joining letters make employees eligible for a golden handshake, the organisations can do nothing but pay the necessary severance.
Sometimes employees are not able to find work after their dismissal. Thus, their future is not fully safe as they will need the money throughout their life, and severance pay would not be enough.
Employees may become ineligible for the right kind of jobs due to restrictive agreements.
A golden handshake is often not tied with the performance level of an employee.
Employees don't find any incentive remaining to act in the company's best interest after receiving their pay-off.
Sometimes employees purposefully create situations for forced termination and seek to receive the amount and benefits offered by the golden handshake.
How is golden handshake different from golden parachute?
A golden parachute is a term used to signify the hefty sum paid as compensation to key employees during a takeover or merger. It has a limited scope. At the same time, a golden handshake can be a pre-decided clause present in the joining offer of an employee. Golden handshake provides benefits even in the event of scheduled retirement or termination due to misconduct. Though both packages include cash and stock options, the employer pays willingly, while the other is sometimes paid because of an obligatory agreement.
Employees feel coerced into taking up the benefits packages offered to leave the organisation more often in a golden handshake. This is not always the case with a golden parachute, where the clause may or may not be coercive on employees.