Definition
Related Definitions
Brand Extension
What is brand extension?
A brand gives a product a name and distinguishes it by giving identifiable features to it. However, as the brand gets momentum and discovers its niche, a new door opens for enterprises. It frequently takes advantage of this opportunity to introduce new items under the same brand, which adopts the exact positioning as the current item, even though they belong to various categories.
A corporation's brand extension strategy is when it makes a new product category under the umbrella of its well-known brand. This will make it so much easier to develop new commodities, fulfill the requirements and demands of consumers, decrease the cost of starting a new company and earn a better profit.
This new product or category is significantly different from the well-known original good while remaining logically tied. This makes it easier to gain initial traction by using the firm's existing well-known brand's brand positioning and brand equity.
Here are some key points to remember:
A different type of goods or a different category of products – Brand extension does not imply introducing a new flavour of an existing ice cream brand. But one is the usage of the same brand name to launch chocolate. In this scenario, the new item should not be identical to a current product available in the market.
Maintaining the same name – A firm's brand extension approach only kicks in when it launches new items under the same brand name.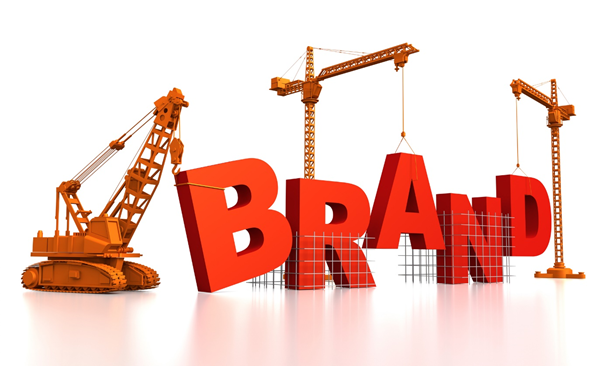 Source: © A-papantoniou | Megapixl.com
Summary

A corporation's brand extension strategy is when it makes a new product category under the umbrella of its well-known brand.
It is easier to develop new commodities, fulfill consumers' requirements and demands, and decrease the cost of starting a new company.
It improves the image of the brand, and marketing plans for introduction and follow-up are less expensive.
Frequently Asked Questions (FAQs)
What are the various types of brand extension?
Components transfer
There are occasions when corporations want to incorporate profitable components from previous goods into new ones. They hope to capitalise on this factor and obtain comparable results. For example, the well-known brand Fanta ingredients include color, flavour, fragrance, and substance. This firm makes fruit-flavoured carbonated soft drinks in over 100 different flavours all over the world.
Product form
When a firm intends to change the form of current products to compete in a separate category, this is known as product form.
Brand distinction
Many times, corporations are regarded to be one-of-a-kind due to the experience or extraordinary benefits they offer. A brand name frequently accompanies these benefits.
As a result, marketing experts employ the corporation's name to compete in new markets and build brand equity.
Companion items
These items complement the primary products, belonging to the same niche, and linked to the original goods. Colgate, for example, is well-known for its toothpaste and has opted to broaden its product line to include toothbrushes.
The prestige of the brand
This occurs when one firm develops a product that is unrelated to the primary firm's competence. BMW is an excellent example of this. The brand, BMW, is best known for making luxury automobiles. However, it also started in the clothing industry and makes watches.
The expertise of the company
That's when the business extends its manufacturing capabilities and develops a new item under a well-known brand name. Take, for instance, Fender, a firm known for its high-quality guitars that have expanded its expertise to include the development of earphones.
Leveraging a lifestyle
Certain businesses promote a certain type of lifestyle, which could be expressed through a way of life, hobbies, culture, or values. They have distinct characteristics that consumers can identify with. Firms could have a variety of brand personas, like sophistication, competence, and sincerity. Take Jeep, for instance. The firm promotes an outdoor lifestyle and leverages that image to market other items like bicycles, tents, and knives.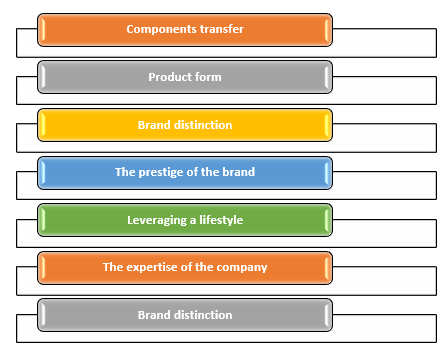 Source: Copyright © 2021 Kalkine Media
What are the benefits of brand extension?
The benefits of brand extension are listed below:
The parent brand and the company gain from feedback.
Improves market coverage by attracting new consumers to the brand.
The parent brand's image has improved.
The meaning of the brand is clarified.
Because consumers link the original brand with the new item, they also associate quality with it.
It permits for future expansion.
It brings the brand back to life.
It makes it very simple to embrace new goods.
Marketing plans for introduction and follow-up are less expensive.
It improves the image of the brand.
The effectiveness of promotional spending grows. Expenses for marketing, selling, and advertising are decreased. There are economies of scale since advertising for the parent brand and its extensions complement each other.
Consumers' perceptions of risk
There are efficiencies in packing and labelling.
The chances of receiving trial and distribution rise. A well-known brand name boosts buyer curiosity and desire to try out a new item with that brand name.
Users may now search for a wide range of goods.
The expense of building a new brand is decreased.
Source: © Punkle | Megapixl.com
What are some of the drawbacks of brand extension?
Extending the brand has a risk attached to it. The new item may have adverse effects on the original brand's image.
If a brand name is stretched too far in unrelated markets, then it might lose its trustworthiness. The firm should research the product categories in which the well-known brand name will be useful.
It fails if the brand extensions have no competitive edge over rivals' brands in a new category.
There are fewer opportunities for awareness and trial because management might fail to invest adequately in launching a new item if the spin-off effects of the previous brand name will compensate.