Highlights

Verde (TSX: NPK) stock zoomed by over 182 per cent year-to-date

Athabasca (TSX: ATH) stock swelled by over 104 per cent in 2022

Verde Agritech boosted its revenue by 1,260 per cent year-over-year in Q1 2022
Amid the ongoing market pressure triggered by inflation and recession fears, investors with limited capacity can be on the lookout for healthy stocks that could fetch substantial returns without putting too much pressure on their budget. Interestingly, such investors can explore TSX smallcap stocks like Verde Agritech (TSX: NPK) and Athabasca (TSX: ATH), which are relatively cheaper than midcap or bluechip stocks.
These TSX stocks are priced under C$ 10 despite having gained more than 100 per cent this year. So, let's look at these two TSX stocks.
Verde Agritech Plc (TSX: NPK)
The Russia-Ukraine crisis war fueled supply concerns regarding agricultural and fertilizers, which resulted in surging prices for respective commodities earlier this year. As a result, stocks like Verde Agritech posted significant gains in their prices. This smallcap stock noted a year-to-date (YTD) return exceeding 182 per cent.
The crop nutrients company said it sold 111,667 tonnes of its products at C$ 101 per tonne in Q1 FY2022, relatively higher than 16,558 tonnes sold at C$ 50 per tonne in Q1 2021, significantly boosting its revenue by 1,260 per cent year-over-year (YoY).
As per Refinitiv data, Verge Agritech recorded a Relative Strength Index (RSI) of 45.27 on June 24, representing a moderate trend.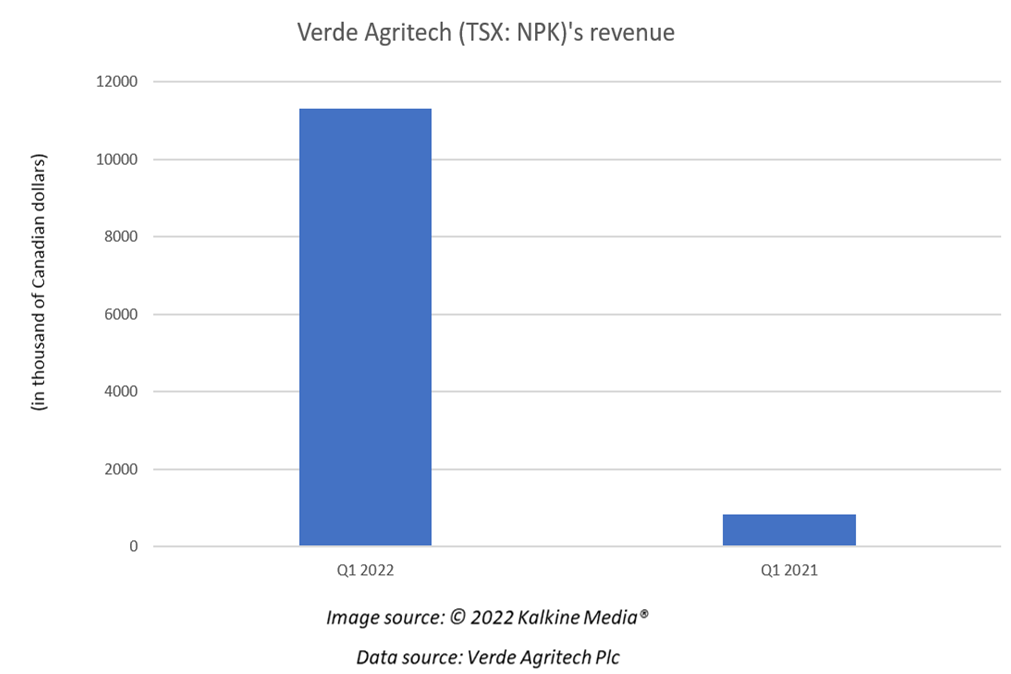 Athabasca Oil Corporation (TSX: ATH)
Athabasca Oil produced petroleum and natural gas of 34,679 barrels of oil equivalent per day (boe/d) in Q1 2022, comparatively up from 34,401 boe/d a year ago.
The energy firm posted an operating profit of C$ 150.64 million in Q1 2022, as against C$ 65.92 million a year ago. However, Athabasca reported a net loss and comprehensive loss of C$ 119.6 million in Q1 2022 compared to C$ 17.47 a year ago.
ATH stock has swelled by over 104 per cent in 2022. It has, however, fallen by over 29 per cent from a 52-week high of 3.44 (June 8). As per Refinitiv, ATH held an RSI value of 41.01 on June 24.
Bottomline
Investors can explore Verde Agritech and Athabasca Oil as these TSX smallcap stocks have notably improved their stock performance in the past year. These stocks could also extend investors' exposure to commodities like fertilizers and energy.
Please note, the above content constitutes a very preliminary observation based on the industry, and is of limited scope without any in-depth fundamental valuation or technical analysis. Any interest in stocks or sectors should be thoroughly evaluated taking into consideration the associated risks.