Smallcap Stocks Small-cap stocks form a part of a diversified investment strategy. Sometimes, they outperform large-cap stocks and offer stable returns to investors. With such stocks, liquidity plays a vital role, and investors must watch before selecting them.
Read More...
---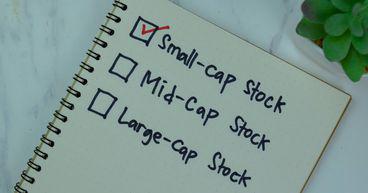 November 07, 2022 05:59 AM EST September 25, 2022 08:11 AM EDT September 09, 2022 02:45 AM EDT September 02, 2022 08:11 AM EDT
Frequently Asked Questions
Is it good to buy small stocks?
Risks prevail everywhere — be it large cap blue-chip stocks or small or mid-caps. Small stocks may also be considered emerging stocks. They may, on certain occasions, lead to better gains as compared to large caps. This is because if the company linked to the stock expands its business and market share or the sector in which it operates in shines, the stock may pique the interest of investors. But small stocks may also be comparatively more volatile as compared to large cap stocks. It is always a better idea to know what the company does and what the future prospects are, besides enquiring about competitors, before making any investment decision.
When is a good time to buy small-cap stocks?
For this, the investor must have an eye on how the industry in which the company operates is doing at the moment and what are the prospects for the future. Capital gains accrue with time when they do, and this means what happens in the future with the company and the related industry would likely have an impact on the stock's price. It might also be good to keep tabs on multi-lateral meetings of countries and also the geopolitical landscape. For example, if world leaders are interested in cutting emissions in the medium-to-long term, it could be the best time to watch small cap renewable energy stocks that may do well in the long run.
Which shares are best for small-cap?
Shares of companies with market capitalization between C$ 300 million and C$ 2 billion are considered small-caps. While talking about the best small-cap stocks, one should know that the stock market is dynamic, and multiple direct and indirect forces can cause fluctuations affecting the performance of any publicly listed stocks. As of writing this, Graphene Manufacturing Group Ltd (TSXV: GMG), Emerita Resources Corp (TSXV: EMO), Journey Energy Inc (TSX: JOY), InPlay Oil Corp (TSX: IPO) and Verde Agritech PLC (TSX: NPK) were some of the top small-cap stocks, with 52-week return exceeding 450 per cent while writing. Investors should note that this can be subject to market change.
How to evaluate best small cap stocks?
Small-cap stocks belong to companies that have a market cap in the range of C$ 300 million to C$ 2 billion, which are commonly startups or fairly newer establishments. While they can be risky due to their smaller market caps, some robust small-cap stocks can bring notable returns if picked carefully. One can evaluate a small-cap stocks by looking for the following: • Businesses working on ideas that can blow up and disrupt an industry, such as untapped technologies, cost-efficient alternatives, etc. • The company's growth capabilities, present market condition and recent financials. • The stock's evaluation metrics, such as its price-to-earnings (P/E) ratio.