One of the most successful investors of all times, Warren Buffett stated that the most important quality for an investor is temperament, not intellect. Decoding and mastering the dynamic world of investing is not merely about mathematical ingenuity and quantitative models but ascertaining both market and human behavior simultaneously.
We are part of an environment where information is king. However, what we miss out on is that information can also be misleading. As an investor, one always gets insights and investing tips from a hoard of experts. What an investor really needs to master besides these is the art of tackling (rather, avoiding) investing myths to succeed in his investing mission.
Let's bust some of these myths!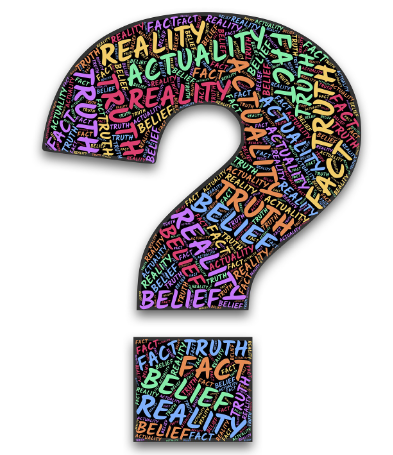 (Source: Pixabay)
Myth #1- You need to take high risk for high returns
NO!
An investor needs to understand that good returns are not necessarily achieved through buying the most volatile stocks in the market. They are achieved by vigilantly hunting for opportunities where the upside is relatively greater than the downside.
One tip of this trade is to find stocks that are trading at lower prices relative to their intrinsic values. Valuation metrices like the P/E ratio, P/B are utilized for relative valuation and stocks trading well beyond the industry averages can be tapped.
Myth #2- The stock market is only for the rich
ABSOLUTELY NOT!
Every individual hold both the power and onus to create wealth for his future well-being. Having said this, one should know that they don't necessarily have to be rich to buy stocks or make mega investments. What's important is to start early and then keep investing consistently over a period of time.
One tip of this trade is to start small investments after understanding concepts of the stock market and slowly pace up with investing more, diversifying one's portfolio. Investments should be taken into account with a long-term outlook and one should not wait to pile up a lot of money before entering the stock market as its dynamic world has a plethora of options.
Myth #3- Diversification of investment and holding them for long term minimizes risks
GOOD ADVICE FOR IGNORANT INVESTORS, NOT SMART ONES!
Warren Buffett has been found stating multiple times that over diversification of portfolio and one's investment is a deed for ignorant investors. This in no way minimizes risk. One needs to understand that risk does not come from the lack of diversification, but it emanates from not appreciating the value of the business.
Moreover, long-term investments are a good option, but one needs to be wary of the micro and macro indicators that impact the business world. When markets decline or are subject to business atrocities, long term investments are bound to suffer.
One tip of the trade is to only invest in what one understands (preferably when it is available at a discount).
Myth #4- Buy and hold is the best strategy
BUT IS IT?
The buy and hold strategy has had its part of being a success- but only in the times where the market went up. However, it should not be considered as an all-weather strategy. Once a stock is bought, there can only be hope that the market will go up to reap returns on the stock. But this is not what a contemporary and vigilant investor would sit back with (we are ignoring the element of luck here).
Having said this, If one does not understand why they are buying a stock, at what price it should be bought, and when to sell it, then he should probably not be buying the stock. Moreover, it should be noted that the buy and hold strategy works in bull markets but not in bear markets, where the investor can lose a huge amount of money.
Myth #5- Riskless investments and guaranteed returns exist
THESE ARE FARCICAL JARGONS!
An investor, new or experienced, needs to always bear in mind that any and all investments carry some type of risks associated with them. When the Prospectus for an IPO is out, companies hardly fail to file a 'Risk associated with the offer' section in them and investors need to carefully understand them. One tip of the trade is to analyse these risks, invest time in risk-assessment and always have an exit strategy.
Other charade of the stock exchange is guaranteed returns. The future is unpredictable and market dynamics are prone to changes- gradual and sudden. Therefore, even if a company has a long and continued history of delivering guaranteed returns, events such as a hike in interest rates can often curb returns.
Myth #6- Gold is always a good investment
ALL THAT GLITTERS IS NOT NECESSARILY GOLD
2020 began on a good note for gold, with it gaining the long-awaited market momentum with prices above the psychological barrier of USD 1,500 per ounce. Investors regard gold as an inflation hedge, a safe-haven asset or a proxy for a currency.
However, what one should bear in mind is that this shimmery commodity likes a low rate or declining rate environment. It is a zero-yielding asset that witnesses volatility amid pessimism and optimism in the market.
Bottomline
It is only natural for investing myths and lies to drive away the individual investor and make him question if investing is worth the effort. It is also true that understanding the investing world is difficult especially when a wide variety of myths are strewn all along the way. But it is important to take shield against a sea of misinformation and start striking myths down for clarity and ease.
To read about quick investing tips, we encourage you to READ HERE.
---
Disclaimer
This website is a service of Kalkine Media Pty. Ltd. A.C.N. 629 651 672. The website has been prepared for informational purposes only and is not intended to be used as a complete source of information on any particular company. Kalkine Media does not in any way endorse or recommend individuals, products or services that may be discussed on this site. Our publications are NOT a solicitation or recommendation to buy, sell or hold. We are neither licensed nor qualified to provide investment advice.