Highlights

Net sales of Big Lots Inc. (NYSE: BIG) decreased 11.4% YoY.
Peloton Interactive Inc's (NASDAQ: PTON) revenue rose by 54% YoY.
The BIG stock jumped more than 28 YTD.
Stocks of Big Lots Inc. (NYSE: BIG) and Peloton Interactive Inc. (NASDAQ: PTON) were trending on Wall Street Friday after the companies reported their quarterly earnings.
The Ohio-based discount store operator reported weak Q2 profit and revenue and predicted a loss in the third quarter. The stock was priced at US$46.95 at 9:01 am ET, down 13.46 percent from its previous close.
On the other hand, the New York-headquartered fitness equipment company expected modest growth in FY 2022 while presenting its Q4 earnings after the closing bell on Thursday. The stock was traded at US$111.50 at 9:02 am ET, down 2.27 percent, on Friday.
Here we look at the quarterly performance of the two companies.
Also Read: As economy rebounds, five chemical stocks to explore
Big Lots Inc.

The Ohio-based company's net sales declined by 11.4 percent YoY to US$1.45 billion in Q2 of FY 2021, compared to US$1.64 billion in the year-ago quarter. Its operating profit came in at US$53.85 million, compared to US$608.64 million in the same quarter of the previous year.
The company's net income was US$37.70 million or US$1.09 per diluted share against US$451.97 million or US$11.29 per diluted share in the previous year's quarter.
Big Lots forecasts a loss of US$0.10 to US$0.20 per share diluted in Q3, 2021. In addition, it expects its full-year earnings to be between US$5.90 and US$6.05 per share.
Also Read: Are you an NFT fan? Check out these seven hot NFTs in the market
The company has a market cap of US$1.87 billion, a P/E ratio of 3.14, and a forward P/E one year of 8.06. Its EPS is US$17.26. The BIG stock rose 28.25 percent YTD.

The stock's 52-week highest and lowest prices were US$73.23 and US$42.05. The trading volume on August 26 was 1,422,892.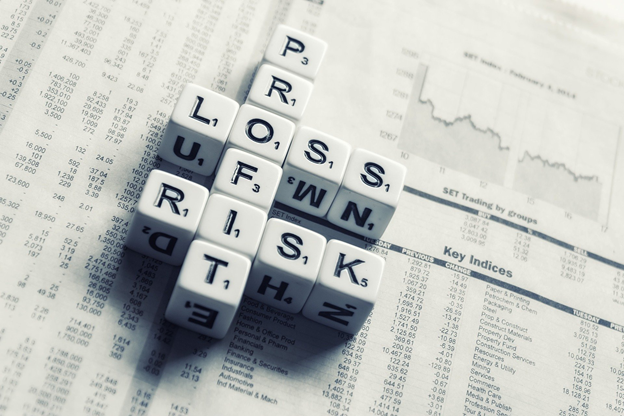 Source: Pixabay
Also Read: Penny wise or pound foolish? Here are 5 penny stocks to explore
Peloton Interactive Inc. (NASDAQ: PTON)

The revenue of the New York-based exercise equipment company, which also runs an online interactive fitness platform, jumped about 54 percent YoY to US$936.9 million in Q4 ended June 30. Its gross profit was US$253.6 million against US$288.8 million in the year-ago quarter.
Peloton logged a net loss of US$313.2 million or US$1.05 per diluted share, compared to a net income of US$89.1 million, or US$0.27 per diluted share, in Q4 of 2020.
The company has lowered the prices of its stationary bikes by 20 percent to boost sales, given the uncertainties in the market. However, it expects a 35 percent revenue growth and around 60 percent subscriber growth in FY 2022, starting July 1.
Also Read: Five high-flying communication stocks to watch this fall
Peloton has a market cap of US$31.21 billion, a forward P/E one year of 237.69, and an EPS of US$-0.70. Peloton's 52-week highest and lowest stock prices were US$171.09 and US$68.06. Its trading volume was 14,720,180 on August 26. The PTON stock price decreased by 21.83 YTD.
Also Read: Ulta Beauty (ULTA), Coty (COTY) stocks rally after quarterly sales jump
Bottom Line

Due to higher transportation costs and delta virus concerns, many retail companies have lowered their earnings forecast for the ongoing quarter and the remaining year. However, analysts expect a strong rebound later this year when these concerns are expected to wane.