Summary

Enovix Corp to go public via a SPAC merger in Q2 of 2021.
QuantumScape Corp received an investment of US$300 million from Volkswagen.
Battery production has increased as their usage, from phones, watches to cars soared.
The use of batteries to power our daily essentials has increased in recent times. From watches, mobile phones, computers to cars, batteries have become indispensable for their functioning. As such, more and more companies are today focusing on battery production.
Companies are focussing on developing new efficient batteries at affordable prices. It is believed the demand for batteries would increase manifold in the coming year. The shift to electric cars will be a major driver for battery growth in the next decade. Climate worries will further expedite the need to reduce our dependency on fossil fuels. Thus, more players are joining the EV and battery segment.
Here are two battery stocks that may benefit from the demand for EV cars in the future.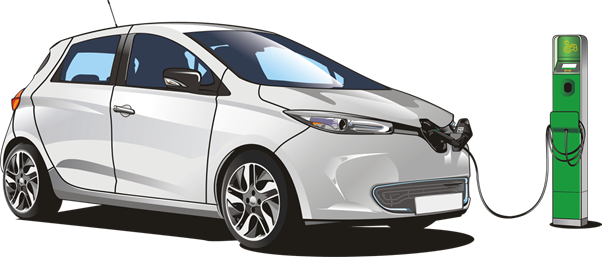 Source: Pixabay.

Also Read: Are Innovative Tesla batteries set to change the future?
Enovix Corp
California-based Enovix Corp. makes 3D silicon lithium-ion batteries. These renewable energy batteries are designed for multi-purpose applications, including electric vehicles.
Enovix plans to go public via a SPAC (Special Purpose Acquisition Company) merger with the blank check company RSVA in a US$1.13 billion deal.
The battery maker will get US$385 million from the agreement.
Various institutional investors have expressed interest in the company.
Also read: Plug Power & FuelCell: Two Hydrogen Stocks To Explore
After the merger, which is expected in Q2, the company will keep the same name.
The company plans to debut in NASDAQ under the symbol ENVX.
RSVA went public on January 4, 2021. It received a good response from investors as its stock price went up by 28% in the pre-market session of the opening day.
Enovix plans to set up a factory in California to produce lithium-ion batteries for watches and advance its 3D cell technology research for electric vehicle batteries.

Also read: Macquarie Group raised €1.6 billion for second stage global renewable funds
QuantumScape Corp. (NYSE:QS)
The company is developing new batteries for future electric vehicles. The company claims that its new batteries will take just 15 minutes to get fully charged.
It plans to launch the batteries in the next three to four years. QuantumScape launched its initial public offering (IPO) in 2020 through a SPAC merger. The company is expected to receive US$680 million from the deal in the second half of 2024.
Its stocks increased by 200% in the first three months to February. However, the stock price has been volatile in the past few months.
German auto giant Volkswagen has invested US$200 million in QuantumScape. Other backers of QuantumScape include Bill Gates' Breakthrough Energy Ventures.