Highlights

KC Holdco, LLC. will make its stock market debut on NYSE Thursday under the ticker 'KLC'. It has set the IPO price range between US$18.00 and US$21.00.

The early childhood education (ECE) provider is offering 25,775,434 shares of common stock in the IPO.

In the last nine months, the company earned US$1.3 billion in revenue, and US$41 million in net income as its center occupancy jumped 62% YoY.
Early childhood education provider KC Holdco, LLC. is all set to debut in the New York Stock Exchange (NYSE) on Thursday in an initial public offering (IPO).
The Portland, Oregon-headquartered company will rename itself to KinderCare Learning Companies, Inc. after the IPO, and re-organization. The company has been in existence for more than 50 years.
KC Holding IPO Details
KC Holdco is expected to start trading on NYSE with the ticker symbol 'KLC' on Nov 18. It has set a price range of US$18.00 to US$21.00 in the IPO.
The company is offering 25,775,434 shares worth about US$622.47 million. A total of 3,866,315 shares are kept reserved for the underwriters for option purchase at the IPO price. It has a total share outstanding of 140,880,006. After the offer, the affiliates of Partners Group Holding AG will continue to hold 74.7% of the common stock.
Also Read: Are these 7 digital payment stocks primed for online shopping boom
The company runs around 1,490 early childhood education centers, with a capacity of more than 195,000 children. As of October 2, 2021, it had contracts for over 650 before-and after-school sites in 40 states and the District of Columbia, as per its SEC filing.
Its underwriters are Barclays, Morgan Stanley, Goldman Sachs, BofA, Citigroup, Credit Suisse, Baird, Jefferies, and Macquarie.
Also Read: Should one rely on cryptocurrencies to generate passive income?
Also Read: 7 rising tech stocks under US$49 – should you consider them?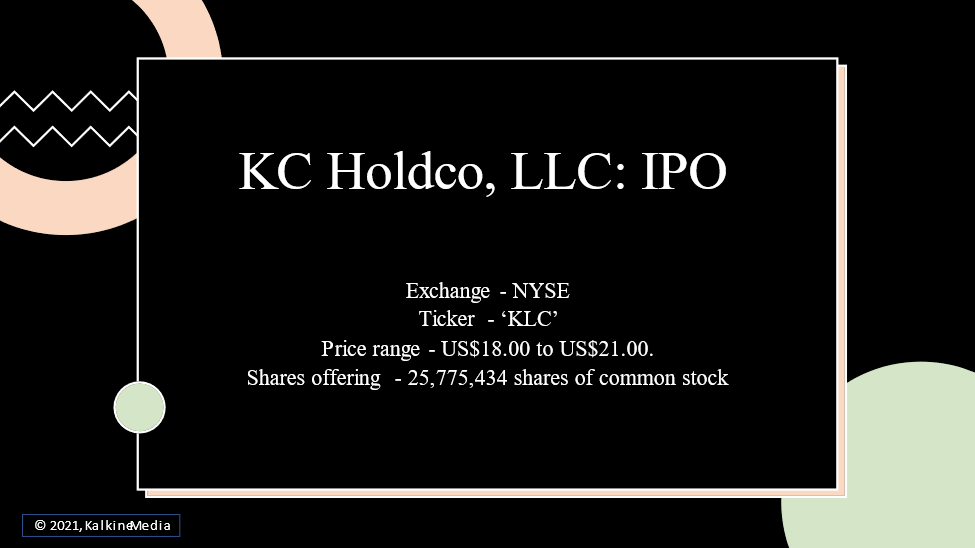 What does the company do?
The childhood education provider caters to children in the age group of six weeks to 12 years. The company runs its centers under the KinderCare brand and offers a consistent curriculum for different age groups. The National Association for the Education of Young Children, an accreditation body in the education space, has accredited most of its centers regarding the curriculum, operating processes, children learning, and safety protocols.
Also Read: Explore five hot growth stocks with robust YTD return
For the first nine months of 2021, KC Holdco earned US$1.3 billion in revenue and US$41 million in net income. The adjusted EBITDA was US$198 million in the same period.
The retail investors can buy the stock through brokerage firms that offer trading account.
Also Read: Too hot or warming up? Nine consumer stocks with over 100% YTD return
Bottomline
In 2019, around US$15.2 billion were spent in private expenditure on education-focused care of 0-5 years children, according to the Bureau of Economic Research. Around 17.5 million workers, or 20% of the American workforce, rely on childcare daily. The company expects the expenditure to increase with a 6.4% compounded growth rate annually between 2021 to 2026, excluding any government stimulus.