Wall Street indices closed higher on Wednesday, June 15, after the Federal Reserve raised the interest rates by 0.75%, its biggest increase since 1994, to rein in the relentless spike in inflation.
The S&P 500 was up 1.46% to 3,789.99. The Dow Jones increased by 1.00% to 30,668.53. The NASDAQ Composite rose 2.50% to 11,099.15, and the small-cap Russell 2000 was up 1.36% to 1,731.14.
Stocks rallied after the central bank raised the rates by 75 basis points on Wednesday at the end of its two-day policy conclave. It had initially planned a 0.50% rise in June and a similar hike in July.
Investors put aside their concerns over weak retail consumption and a broader economic decline, which clouded the market for weeks in a break from the brutal selloffs.
Fed's aggressive move was expected after May CPI rose to 8.6%, breaching a fresh 40-year high. The S&P plunged into a bear market after the Labor Department released its report last Friday.
On the economic front, the Commerce Department on Wednesday said that US retail sales unexpectedly declined in May, falling 0.3% from an increase of 0.7% in the prior month.
It was the first drop in retail sales in five months, struck by low auto sales volume amid supply-chain hurdles and record-high gas prices.
This year, the US market has been swamped by challenges - higher commodity prices, raw material shortage, skewed labor market dynamics and slow economic growth.
Commenting on Fed's rate hike on Wednesday, Chairman Jerome Powell said that it is still possible to make a "soft landing" (cool down inflation) without triggering a recession.
On Wednesday, the consumer discretionary, communication services, and information technology sectors led gains in S&P 500. Ten of the 11 segments of the index stayed in the positive territory. The energy and materials sectors were the laggards.
Shares of Nucor Corporation rose 1.57% after the steel producer provided upbeat guidance for the ongoing quarter due to robust demand.
The Boeing Co (BA) stock gained 9% after China Southern Airlines tested its 737 MAX planes.
Beyond Meat, Inc. (BYND) stock soared over 15% in the intraday session after the food company said it is expanding its distribution network for its plant-based burger patties.
In the consumer discretionary sector, Amazon.com, Inc. (AMZN) increased by 5.24%, Tesla, Inc. (TSLA) gained 4.58%, and Alibaba Group Holding Limited (BABA) rose 2.66%. Toyota Motor Corporation (TM) and Nike, Inc. (NKE) advanced 1.02% and 2.46%, respectively.
In technology stocks, Apple Inc. (AAPL) surged 2.01%, Microsoft Corporation (MSFT) added 2.97%, and NVIDIA Corporation (NVDA) soared 4.36%. Broadcom Inc. (AVGO) and ASML Holding N.V. (ASML) ticked up 1.26% and 2.88%, respectively.
In the energy sector, Exxon Mobil Corporation (XOM) decreased by 1.26%, Chevron Corporation (CVX) fell 1.96%, and PetroChina Company Limited (PTR) declined 1.36%. ConocoPhillips (COP) and EOG Resources, Inc. (EOG) plummeted 1.94% and 2.90%, respectively.
In the crypto space, Bitcoin (BTC) and Ethereum (ETH) plunged by 2.03% and 2.55%, respectively. The global crypto market cap tumbled 1.33% to US$928.68 billion at 4:32 pm ET on June 15.
Also Read: VALE to KR: Can these 5 stocks protect against stagflation?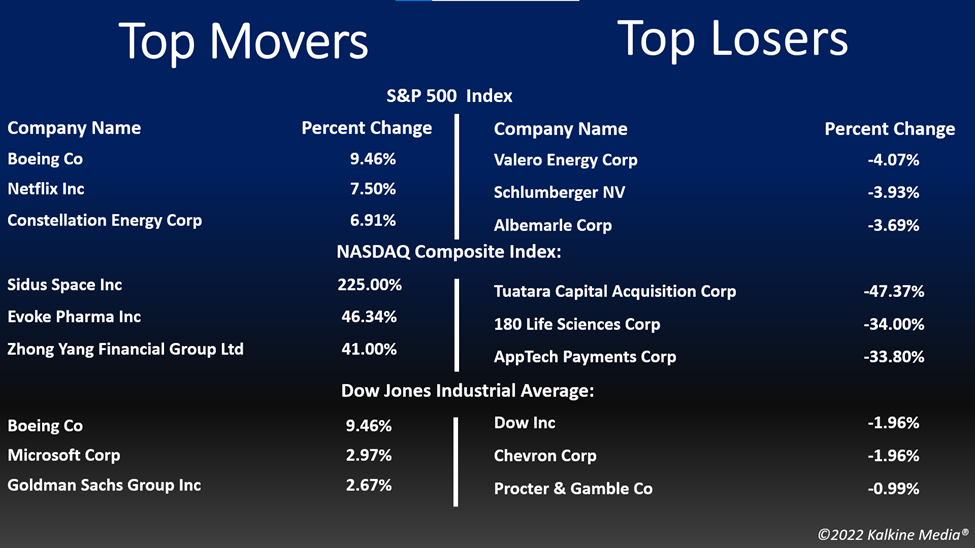 Also Read: US home equity touches record level at US$27.8 trillion in Q1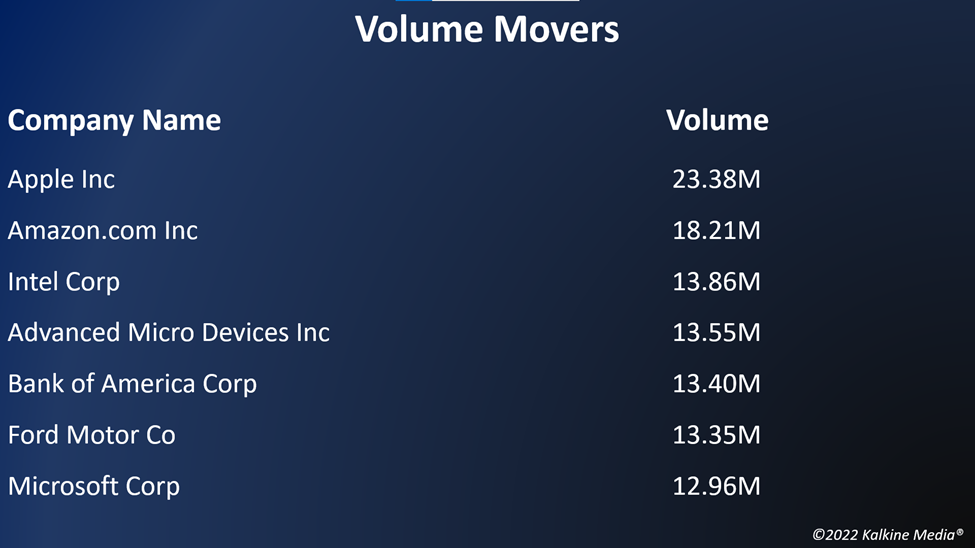 Also Read: AAPL to V: Will these 3 Warren Buffett stocks trounce inflation?
Futures & Commodities
Gold futures were up 1.29% to US$1,836.90 per ounce. Silver increased by 3.59% to US$21.707 per ounce, while copper rose 0.19% to US$4.1645.
Brent oil futures decreased by 1.82% to US$118.97 per barrel and WTI crude was down 2.53% to US$115.92.
Also Read: OXY to LMT: 5 dividend stocks to explore as inflation scorches US
Bond Market
The 30-year Treasury bond yields were down 2.97% to 3.330, while the 10-year bond yields fell 5.50% to 3.292.
US Dollar Futures Index decreased by 0.69% to US$104.612.