All major US stock indexes closed higher on Friday, ending a volatile week that saw a steep decline in the blue-chip and technology stocks amid a positive economic outlook.
The S&P 500 rose 0.52% to 3909.52. The Dow Jones Industrial Average gained 0.62% to 32619.48. The NASDAQ Composite Index was up 0.12% to 12977.68, and the small-cap Russell 2000 rose 2.29% to 2183.12.
Most sectors have made a significant recovery in Friday's session, following the previous day's late surge that broke a three-day decline. Yet, the indices could not make up for the weekly losses.
The Labor Department's CPI data earlier in the week had led to a sharp fall in stocks. Investors pulled back after the data showed US inflation jumped to a record 4.2% in April. They feared rising inflation might eat into their profits, while economists warned it might impact the broader economy if it persists.
Markets also weighed on the central bank's next move on rates, given its policy to stick to a 2% inflation target. Speculations were rife that Fed might change course from its past prescriptions to tame the latest price rise. Tesla dropped 14%, Facebook shed over 3%, the ARK Investment Management, an ETF fund, fell 5%, and Apple and Microsoft saw significant losses this week.
Friday's biggest sectoral gainers were energy, technology, financials, and consumer cyclicals. Other sectors such as industrials, basic materials, real estate, consumer non-cyclicals, utilities, and healthcare also saw considerable traction compared to the beginning of the week.
Some of the biggest price gainers included MoSys Inc, which was up 50.52%, HyreCar Inc 44.57%, LifeMD Inc 34.87%, SemiLEDs Corp 34.08%, Seagate Technology PLC 12.44%, Western Digital Corp 8.29%, Carnival Corp 8.28%, and Norwegian Cruise Line Holdings Ltd 8.09%.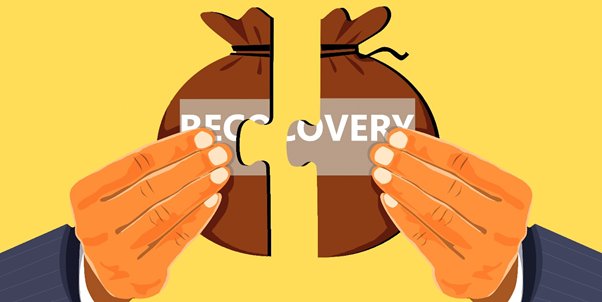 Copyright © 2021 Kalkine Media

Also Read: Can inflation woes spark a firestorm in global markets?
The strong performance of some economy-linked stocks demonstrates the strong optimism in the markets over the pace of the economic recovery. Some of the biggest losers were Fox Corp 3.82%, Walt Disney Co 2.60%, and Amerisourcebergen Corp 2.10%.
The stock of food delivery service provider DoorDash jumped over 20% a day after it posted strong revenue growth in Q1. Its profits soared 198% YoY to US$1.1billion, surpassing market expectations.

Also Read: US Economy Adds Record 1.8 Mn New Jobs in March As Hiring Slows
Futures & Commodities
Gold futures were up 1.09% to US$1,843.85 per ounce, silver prices rose 1.67% to US$27.510 per ounce, and copper declined 0.54% to US$4.6650.
Brent oil futures were up 2.65% to US$68.83, and WTI crude gained 2.65% to US$65.51 per barrel.
Bond Market
The 30-year Treasury bond yields were down 1.69% to 2.347, while the 10-year bond yields decreased 1.97% to 1.635.
US Dollar Futures Index was down 0.49% to US$90.287.

Also Read: US Consumer Prices Rise By 4.2%, The Fastest Pace Since 2008

Experts forecast the US economy to accelerate in high gear in the third quarter as most people by then would have been vaccinated.
According to the Centres for Disease Control and Prevention (CDS), the nodal agency coordinating the coronavirus relief, over 35% of the American population have been fully vaccinated so far, and 58.7% received at least one dose of the vaccine to date.
The US Food and Drug Administration (FDA) has approved three drugs for immunization until now: Pfizer-BioNTech, Moderna, and Johnson and Johnson (J&J).