Summary

Revenue down for the retail segment, but up for grocery, sugar and agriculture
The group foresees minimal impact of the post-Brexit changes on its business
Revenue of the food processing and retailing MNC Associated British Foods plc (LON: ABF) declined for the first 16 weeks of the fiscal year 2021, according to the latest company update. Its revenue dropped by 13 per cent to £4.80 billion for the 16 week period ending January 2 this year as compared to the revenue generated worth £5.51 billion for the same period a year ago. The main reason cited for the fall was store closures due to the pandemic led restrictions.
The FTSE 100 listed firm informed that Primark sales were 30 per cent lesser than the FY 20 figures for the same period. The retail segment was impacted mainly by stricter restrictions on people movement, mainly during the November – December period last year.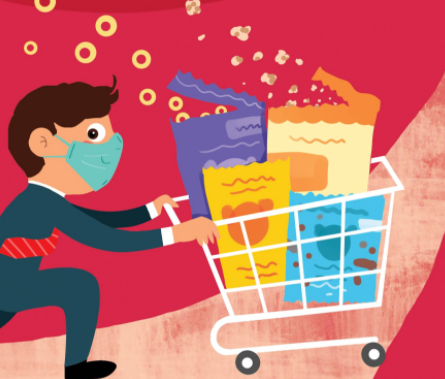 (Image source: ©Kalkine Group 2020)
Revenue break-up
Earnings down by 30 per cent for the retail segment. There was a loss of sales worth £540 million during the 16-week period as a result of the store closures.
Revenue up by 10 per cent for the agriculture division.
Grocery and sugar segments generated higher revenue by 7 and 6 per cent respectively. This was led mainly by higher sugar prices for British Sugar, and growth in Twinings Ovaltine and the UK grocery.
The company informed that it was implementing plans to manage the consequences of store closures. As a result of this, the overhead costs have been marginally mitigated. Around one-fourth of the operational costs of the stores that were shut down were saved for the period.
Further, the British conglomerate said that its business was well–prepared for the post Brexit period and expected to have little impact from any tariff changes. Till now, there was no supply chain disruptions observed as well, it added.
Stock Performance
The company stock (LON: ABF) was trading at GBX 2,223.00 on January 14 at 2.01 PM, up by 0.09 per cent from the previous day's close. Its market cap totaled to a value of £17,583.08 million with an year-to-date return of minus 0.22 per cent.