Highlights

With all travel restrictions removed, the market participants are expecting the travel industry to rebound in FY23

The travel industry witnessed challenges in FY22
The companies in this sector are gearing up for FY23
New Zealand on 13 September 2022 dropped all travel restrictions introduced during the COVID-19 pandemic. Even the testing and vaccination requirements have been eased. According to the latest NZ government update, travelers arriving in the country do not need to show proof of vaccination or a negative test report to get past border control.
As per government guidelines, only one COVID-19 protocol remains: all arrivals in the country will be given a free rapid test on Days 1 and 6 of their stay. Even though it is not a legal requirement, all travelers are encouraged to take the Rapid Antigen Test. Even restrictions on domestic travel have been removed. Face masks are not mandatory anywhere now.
So, with travel restrictions removed and the borders fully open, the industry players are keenly waiting for a revival.
Let us look at latest updates from few NZX companies operating in the travel industry.
Air New Zealand Limited (NZX:AIR)
AIR New Zealand, the national carrier, had a dismal year in 2022. As the company revealed, due to border closures and travel bans, it suffered a loss before other significant items and taxation of NZ$725 million, compared to NZ$444 million last year. As per results announced by the company, its statutory loss before taxation was NZ$810 million but the operating revenue got a lift due to the performance of cargo and had liquidity of NZ$2.3 billion as on 23 August 2022.
However, the company said it was in a revival mode and saw increased bookings in Q1FY23.
In its earnings guidance for FY23 provided on 21 September 2022, AIR said that it was continuing to see good sales over the first quarter and had been operating at up to 70% of its pre-COVID-19 capacity. Based on forward sales and with a similar capacity, it expects its earnings before taxes and other significant items to be in the range of NZ$200 million to NZ$275 million in 1HFY23.
As per the company it continued to see strong forward sales over the first three months of the financial year, particularly for travel through January 2023, and the company continues to operate at approximately 70% of the FY19 capacity. With a similar capacity and assuming an average jet fuel price of approximately US$130/bbl, the airline currently expects earnings before taxes and other significant items for the first half of the 2023 financial year to be in the range of NZ$200 million to NZ$275 million. However, due to uncertainty in the economic environment and jet fuel prices, it did not provide its full-year guidance.
On 14 October 2022, the stock closed the week up 0.67% at NZ$0.750.
Auckland International Airport Limited (NZX: AIA)
Auckland Airport is one of the biggest airports in New Zealand. The company released a report on the NZX on 18 August, the airport reported an underlying loss for the second year in a row. However, it is preparing to recover in FY23 as the New Zealand borders open up completely. In its results for FY22, it said that it expected the profit to be in the range of NZ$50 million to NZ$100 million.
Further, it said that while the global aviation industry continued to experience operational challenges, there was good demand from and to New Zealand. Meanwhile, the airport is focusing on strengthening the its operations for future success.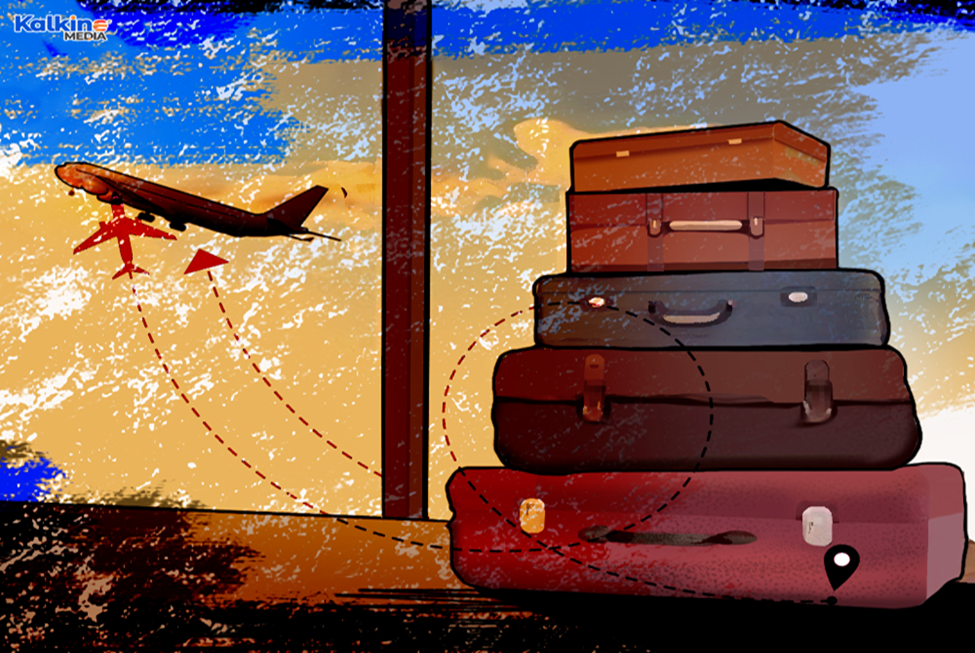 Source: © 2022 Kalkine Media®
On 14 October 2022, the stock closed the week up 0.91% at NZ$7.200.
Serko Limited (NZX:SKO)
Serko is a New Zealand-based travel booking company. According to the market release (31 August 2022), the first six months have seen an increase in business travel. It expects the overall volume to return to pre-pandemic levels over time. However, according to the market update, the travel will not be the same.
The company stated that people will travel for work at different frequencies, for different reasons, and for different lengths of time. Going forward, the company anticipates new opportunities in technology..
In Australasia, it already has a proven track record.
However, its FY22 was affected by the impacts of the COVID-19 pandemic and lockdowns. Revenue grew 44% to NZ$17.9 million but was driven by a partial business travel recovery in Australasia, as per the company. EBITDA losses increased 26% to NZ$28.1 million from NZ$22.3 million over the same prior period. The company reported a net loss after a tax of 22% to NZ$36 million, from NZ$29.4 million.
On 14 October 2022, the stock was trading down 0.67 at NZ$ 2.980, at the close of the week
Tourism Holdings Limited (NZX:THL)
THL sells holiday vehicles in New Zealand and Australia. In FY22, it reported improvement over the prior period. In its results announced on 26 August 2022, it reported an underlying loss of NZ$5.4 million and a statutory net loss after tax of NZ$2.1 million.
The company's total revenue was down 4% over the prior period with a decline in rental revenue. In FY23, THL expects to make a net profit after tax of NZ$17 million to NZ$30.2 million. THL did not declare any dividends for FY22 and FY23.
On 14 October, the stock was trading up 1.67% at NZ$ 3.050, at the close of the week.