The Australian dollar remained firm on Monday despite all indications from the Federal Bank of Australia (FBA) that it was going to keep the interest rates unchanged. The NZ dollar also remained strong.
The AUD remained strong at $0.7713, holding on to 1.5% gains that it had got due to rise in commodity prices like iron ore and others in April.
While analysts were worried that the AUD has not gained in proportion to the surge in commodities and metals, it is being believed that it is a matter of time when the AUD will see an increase by 0.80.
The NZ dollar, on the other hand, was at NZ$ 0.173 after rising by almost 2.5% in April.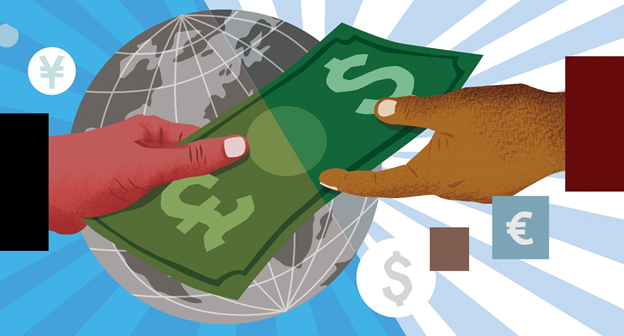 Image Source: Copyright © 2021 Kalkine Media Pty Ltd
Kiwi's strength could be tested once data on manufacturing survey and jobs is released by the U.S. Today, however both dollars held on firmly to their gains as investors kept looking for cues on the global inflation numbers etc.
It may be noted that the investors will be looking out for cues in Fed chairman's Jerome Powel's speech on Monday U.S time and in a number of Central bank meetings that are scheduled this week. AUD and Kiwi dollar will definitely be watching out for FBA's stance on interest rates. Taking cues from the Fed, it is unlikely that it will change its stance from accommodative to hawkish.
Investors are waiting for Reserve Bank of Australia (RBA) on Tuesday to announce its stance, with the expectations that it will maintain its supportive policy settings.
Though Australian and NZ dollars remained firm, other Asian currencies like yuan moved lower to 6.478 to a USD following remarks from US Secretary of state.
South Korean won KRW slid low on some policy statement by the U.S.
However, it may be recalled that the last week of April was not that good for the Australian and the NZ dollars as they were impacted by the news of US president Joe Biden taxing the capital gains. The Australian dollar slipped to one-week low by 0.2% as investors moved to safer investments such as the US dollar and the Yen.
During the same period, the NZ dollar had retained its losses that it incurred after the government announced its intentions to regulate the lending norms. The NZD was down NZ$0.7151.