Source: Anthony Shaw Photography, Shutterstock
Summary

The Bank of England has instituted a Central Bank Digital Currency (CBDC) Taskforce
The UK CBDC will be meant for the usage by households and businesses
Jon Cunliffe, Deputy Governor for Financial Stability, will be co-chairing the CBDC Taskforce
Following the growing usage, trade and exchange of cryptocurrencies and several other digitally-formulated units of exchange, the central banks around the world have activated their respective administrations with the purpose to introduce a national digital currency backed by the central bank.
The Bank of England (BoE), alongside HM Treasury on Monday, 19 April, instituted the Central Bank Digital Currency (CBDC) Taskforce in order to explore the ways and feasibility of a UK CBDC.
Earlier in October 2020, Bahamas launched the first-ever CBDC, digital B$, with an intention to ameliorate financial inclusion, bolster the efficiency of transactions and minimise service delivery costs. With a unit of Bahamas dollar equalling United States dollar, the launch of Bahamas CBDC, also known as the sand dollar, has been apparently seen as the pilot launch of the digital form of USD.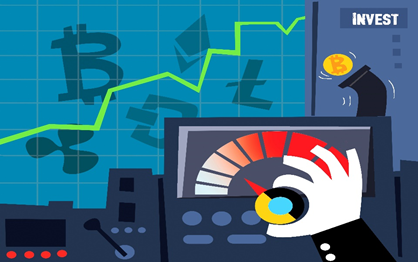 Copyright © 2021 Kalkine Media Pty Ltd.
UK CBDC: 10 things you should know
The UK CBDC, issued under the monetary supervision of BoE, will be meant for the usage by households and businesses.
The UK CBDC will act as a digital form of money and will remain in existence alongside the cash exchanges and bank deposits.
The CBDC Taskforce incorporated by the BoE will be responsible for studying the potential of UK CBDC with a strategic approach. The Taskforce will further explore the objectives, opportunities, risks, use cases of the UK CBDC while it studies the scope of launch.
Jon Cunliffe, Deputy Governor for Financial Stability at the BoE will be co-chairing the CBDC Taskforce along with Katharine Braddick, Director General of Financial Services at HM Treasury.
The BoE and the government of the United Kingdom are expected to engage with the stakeholders with regard to the practicalities and risks associated with the CBDC as they have not finalised on the notion to issue a CBDC in the UK so far.
While exploring the avenues to launch a CBDC in the UK, the Taskforce will remain committed to monitoring the international developments around CBDC.
Furthermore, the Taskforce will superintend the comprehensive and coherent assessment of the overall case of the UK CBDC.
The BoE has also declared the foundation of the CBDC Engagement Forum, responsible for overseeing the strategic inputs from senior stakeholders on non-technological aspects of CBDC, and the CBDC Technology Forum.
The CBDC Technology Forum will manage the technological recommendations in connection to a potential CBDC from diverse bodies, including the fintech companies, financial institutions, academia, technology firms and infrastructure providers.
A new CBDC has been inducted within the BoE with an objective of internal explorations around CBDC. Deputy Governor Cunliffe will be responsible for the progress made under the CBDC unit.