Highlights

Shiba Inu (SHIBA) is a spinoff of the popular memecoin, Dogecoin, and in the past 30 days has grown nearly 500 percent
The driving force behind Harmony's (ONE) recent rally is most likely the announcement of a US$300 million ecosystem development fund in September
VeChain's (VET) success comes from partnerships it has formed around the world, particularly in Asia
While Bitcoin is the Belle of The Ball when it comes to cryptocurrency, there are a whole world of other cryptos which can make gains equal to or bigger than Bitcoin. Moreover, some of these altcoins can be bought for under a dollar. In fact, some of these coins you can buy for under a cent.
So instead of owning a fraction of a US$62,000 Bitcoin, you could own 100 of an alternative crypto, known as altcoins.
So, which are the altcoins which have rallied the most this year which are also affordable?
We've compiled six rallying altcoins under a dollar for you to consider.
Shiba Inu (SHIBA) Price: US$0.00004225
You've probably heard a lot about this coin over the past few months and there's a very good reason for that. In the past 30 days Shiba Inu has grown nearly 500 percent.
Shiba Inu is a spinoff of the popular memecoin, Dogecoin, which also features on this list. These coins tend to have loyal and enthusiastic communities. The Shiba Inu coin is inspired by the Japanese dog breed called Shiba Inu. In 2014, a smiling Shiba Inu became a popular internet meme, which, in turn inspired Dogecoin.
Shiba Inu was launched in August 2020 and has since gained a following, including eccentric billionaire, Elon Musk, who has expressed his fandom on Twitter several times this year. Musk's tweets are invariably followed by a steep rise in the coin's price.
Shiba Inu is a speculative coin. This means that essentially it has no real internal value. Rather its value is determined purely on market speculation. This has worked well this year obviously, but investors should be cautious regarding cryptocurrencies that are based purely on speculation. But for now, Shiba Inu is well on its way "to the moon".
Harmony (ONE) Price US$0.3755
It may interest you to know that this altcoin reached an all-time high today and is one of the lesser-known alt coins which have considerably increased in value in 2021.
On June 28, ONE was valued at US$0.06518 after suffering a mid-year crash along with the wider crypto market.
The driving force behind its recent rally is most likely the announcement of a US$300 million ecosystem development fund on September 9.
The goal of this fund is to further develop the infrastructure and ecosystem of the Harmony platform.
Investors are obviously buying it as its price has risen 117 percent in the last 30 days.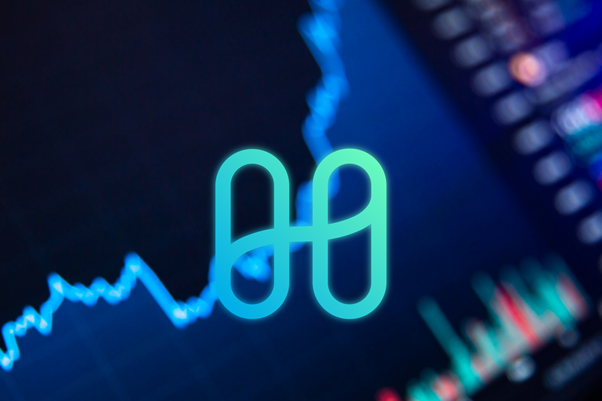 Image Source: © Babyd2 | Megapixl.com
VeChain (VET) Price: US$0.1447
While this altcoin's growth in the past few months hasn't been as steady as others on this list, VET has still seen considerable growth.
It began the year valued at US$0.01915 and on April 24 reached an all-time high of US$0.25 before the big midyear crash.
VeChain's success comes from partnerships it has formed around the world, particularly in Asia. Furthermore, VeChain seems to be part of China's national blockchain plan. With a recent ban of cryptocurrency in China, the fact that it's backing VeChain is good news for investors.
VeChain has rallied 61 per cent in the past 30 days.
Dogecoin (DOGE) Price: US$0.272
Probably the most well-known altcoin on this list, Dogecoin shares many of its characteristics with the aforementioned Shiba Inu. This is due to the fact that it too is a memecoin based on the Japanese dog breed Shiba Inu.
Furthermore its popularity has been bolstered by a enthusiastic community that also seems to be very loyal to the coin. Like Shiba Inu, Dogecoin's price is largely based on speculation. It's value also rises and falls on the back of Elon Musk's tweets as well as tweets from other famous celebrities including rapper Snoop Dogg and Dallas Mavericks owner Mark Cuban - both of whom have sung the praises of the popular memecoin.
Dogecoin began 2021 valued at US$0.005779 and today is worth US$0.2646. It's value over the past 30 day's has grown from US$0.1945 to US$0.2646 – a growth around 30 percent.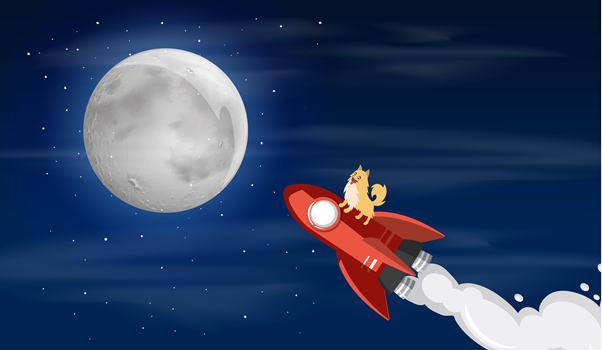 Image source © Pratikbagaria | Megapixl.com
Ariva (ARV) Price: US$0.0009242
Not many people would have probably heard of this altcoin considering it's ranked 594 in terms of market capitalisation. However, that doesn't mean that it's not worth investing in as its growth chart over the last year show.
Ariva has experienced a 685 per cent growth over the past 30 days.
The primary purpose of Ariva is to provide a cryptocurrency that can be used safely in every country of the world. As such, this coin is known as a "tourism cryptocurrency".
The vision of this crypto is to ultimately eliminate the need to carry cash or debit cards.
Ariva was launched at the beginning of September, where it entered the market valued at US$0.00002766 and peaked briefly on October 12 before a slight correction.
Its recent growth may be attributed to the fact that international travel has begun to gradually open up following a long period of restrictions due to the Covid-19 pandemic.
Moreover, DigitalCoin predicts that this coin will rise to an average of US$0.000341 in 2022.
What's This All Mean?
With around 4000 cryptocurrencies currently in circulation, it's easy to overlook many of the strong performers. Altcoins tend to have niche followings, which means that although they're not front and center in terms of the publicity that the more popular digital currencies receive, there's still gains to be made if one scratches beneath the surface.
These are just five but rest assured there's many more out there. So happy hunting!