Source: allstars, Shutterstock
Purpose Investments unveiled the world's first crypto ETF, Purpose Bitcoin ETF (TSX: BTCC.B), on the Toronto Stock Exchange in February 2021. Evolve Funds also launched its Bitcoin ETF (TSX: EBIT) to replicate the cryptocurrency growth.
Crypto enthusiasts can now invest in bitcoin through Exchange-Traded Funds (ETFs) which have been regulated by the exchange securities. Investing in these ETFs via digital brokers is quite easy, smooth, and safer than buying cryptocurrencies through a crypto exchange or wallet.
The short-term achievements of Canadian ETFs has created a buzz among asset management firms and investors want to grab this golden opportunity to invest in 'digital gold' through mainstream brokerages.
Let us deep dive into these pioneer ETFs' price performance:
Purpose Bitcoin ETF (TSX: BTCC.B)
It is a close-ended fund that tracks bitcoin and other crypto coins closely. It has a current price of C$ 10.61 per cent per unit and a market cap of C$ 767.63 million.
The fund has returned 6 per cent since its listing on February 18, 2021. It is trading 11.40 per cent down from its record high of C$ 11.24 per piece.
Rising institutional purchase of virtual currencies led their market cap to US$ 2 trillion for the first time on Monday, April 5. Rising market participants have bolstered the ongoing buying frenzy, and ETFs expect to tap the same success this year. The first ETF might be the top preference for crypto ETF buyers.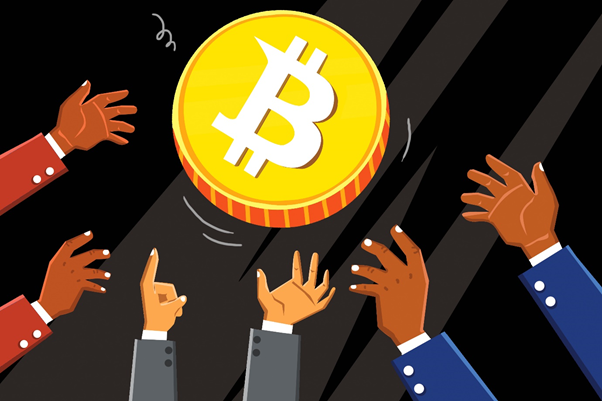 Image Source: Kalkine group @2020
Bitcoin ETF (TSX: EBIT)
This fund provides unitholders returns based on real-time bitcoin-USD prices. Evolve Funds Group Inc. does not involve in futures and derivate contracts for its crypto ETFs. The asset management firm holds assets worth over C$ 1.7 billion.
The fund has a current price of C$ 27.26 per unit and a market capitalization of nearly C$ 71 million.
It has been moving in the range of C$ 22- C$ 28 since its listing. The fund has replicated bitcoin's trends so far and traded in the same line.
On February 24, the group reduced its management fee by 25 per cent, attracting investors to this brand-new ETF segment.
Meanwhile, Bitcoin token maintains its market cap well above US$ 1 Trillion. Its current price is US$ 56,540 per unit (Noted at 6:20 AM ET, April 8). The world's largest crypto coin has yielded more than 95 per cent returns year-to-date (YTD).