Highlights

NFT craze is catching up fast, and the same holds true for NFT marketplaces.
OpenSea is the largest marketplace for NFTs, boasting extensive offerings.
Rarible, another leading NFT marketplace, has teamed up with famous celebs like Lindsay Lohan, etc., for the launch of their NFTs.
As NFTs or Non-Fungible Tokens have taken the art world by storm, more and more people are drawing towards the purchase and sale of these digital collectibles, hence giving a surge to the popularity of NFT marketplaces.
Must Read: What are NFTs? Are these popular across NZ?
This article covers two leading NFT marketplaces, namely OpenSea and Rarible, for the NFT lovers who are interested in creating, buying and selling these digital art pieces or are just curious about NFTs.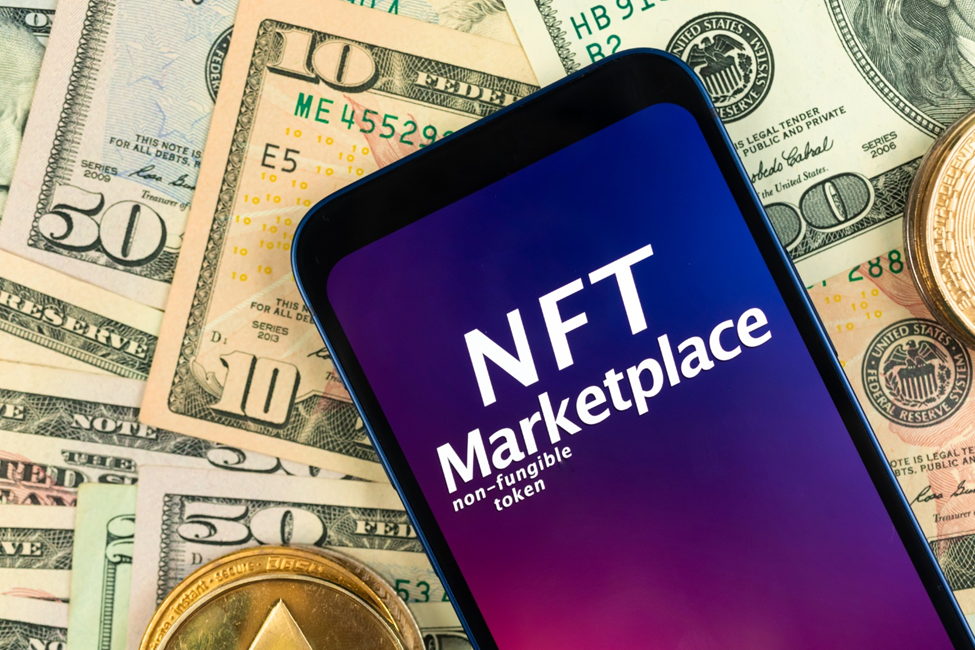 Source: © Vladsseven | Megapixl.com
OpenSea
OpenSea is the first and largest peer-to-peer NFT marketplace across the globe, where NFT lovers can buy, sell or trade in numerous NFTs.
Built on the Ethereum blockchain, the platform boasts an easy-to-use interface; wherein one can create an account for free and skim through extensive NFT offerings, which are related to the field of art, gaming items, photography, music, sports, virtual world and other collectibles. Also, the platform supports over 150 cryptocurrency payment tokens.
Interesting Read: What prompted Melania Trump to unveil her NFT platform
Further, it supports 14 different crypto wallets like MetaMask, Fortmatic, WalletLink, Torus, Arkane, among others.
OpenSea supports artists and creators as it has a simple, hassle-free process for creating one's own NFT, and sellers are charged a 2.5% transaction fee.
This NFT marketplace is supported by top firms and notable industry leaders.
All You Need To Know About Top 2 NFT Marketplaces
Rarible
Another leading NFT marketplace is Rarible, wherein all kinds of art, collectibles, videos, etc., can be purchased, sold or even created.
Built on the Ethereum blockchain, Rarible also uses the Tezos and Flow blockchains. It is community-owned and promotes decentralisation, thus letting its users vote on any platform upgrades.
It is noted that Rarible uses its own token, RARI, and charges a 2.5% fee to both buyers as well as sellers.
Related Read: What is Rarible crypto & RARI token's price prediction?
Moreover, the platform supports several crypto wallets like MetaMask, Coinbase, etc., thus ensuring that users can safely store their assets post purchase.
Also, Rarible has cultivated partnerships with top companies and celebrities, including Twitter, social media site Yum! brands, fast-food operator, actress Lindsay Lohan, etc., who have launched their NFTs with the help of Rarible.
Do Read: Three major challenges the NFT market needs to address
Bottom Line
When venturing into the world of NFTs, thorough research of the NFT marketplace, like its fee structure, type of blockchain, etc., is recommended.
Risk Disclosure: Trading in cryptocurrencies involves high risks including the risk of losing some, or all, of your investment amount, and may not be suitable for all investors. Prices of cryptocurrencies are extremely volatile and may be affected by external factors such as financial, regulatory, or political events. The laws that apply to crypto products (and how a particular crypto product is regulated) may change. Before deciding to trade in financial instrument or cryptocurrencies you should be fully informed of the risks and costs associated with trading in the financial markets, carefully consider your investment objectives, level of experience, and risk appetite, and seek professional advice where needed. Kalkine Media cannot and does not represent or guarantee that any of the information/data available here is accurate, reliable, current, complete or appropriate for your needs. Kalkine Media will not accept liability for any loss or damage as a result of your trading or your reliance on the information shared on this website